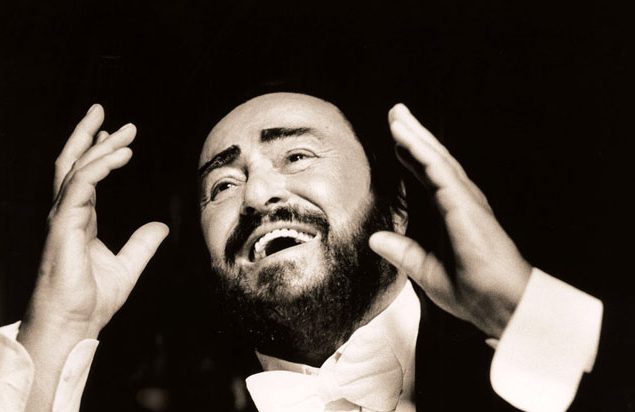 Pavarotti
July 16 – July 18, 2019 · view days & times
Price: $10 regular | $8 student & senior* | $7.50 ArtsQuest Member
Venue: Frank Banko Alehouse Cinemas
2019 | PG-13 | 1h 54min
A documentary looking at the life and work of opera legend, Luciano Pavarotti.
Director: Ron Howard
Writers: Cassidy Hartmann (consulting writer), Mark Monroe (writer)
Stars: Bono, Luciano Pavarotti, Stevie Wonder, Nelson Mandela
*Student & senior discounts apply at the box office only
Monday, July 15
Tuesday, July 16
**This screening is part of the Tots in Tow Matinee Series. Geared specifically for parents and/or caregivers with small babies in tow. The theater conditions will be adjusted to provide you with a more baby-friendly movie theater environment. Lights will be dimmed so that you can find your way in and out of the theater as needed, and the volume level will be turned down so as not to damage your baby's more sensitive eardrums. We'll even provide you with a changing table in our lobby.
Wednesday, July 17
Thursday, July 18
Schedule
Venue Information
Frank Banko Alehouse Cinemas
ArtsQuest Center
101 Founders Way
Bethlehem, PA 18015
610-297-7100
map & directions