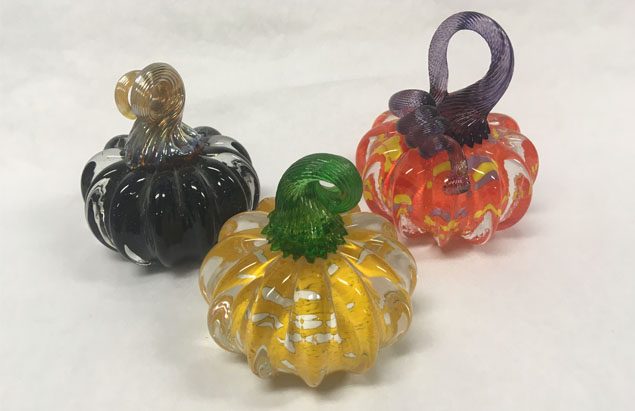 Oktoberfest Hot Glass Experience: Pumpkin
October 4 – October 13, 2019 · view days & times
Price: $55
Fees: $5 Visual Arts Service Fee on all orders
Additional taxes and fees may apply
Venue: Glass Studio
Start your glass making adventure by doing a Hot Glass Experience at Oktoberfest. This opportunity is presented on the First Friday and Second Sunday of most months, as well as at the major ArtsQuest festivals. Each month features a different item to make. With the guidance of one of our artists, you'll work one-on one to create your own glass artwork. Each session takes 20 minutes. Ages 6 and up are welcome. No experience necessary. Please be aware that all pieces made from molten glass need time to cool down. Note that this experience takes place in the ArtsQuest Glass Studio tent at Oktoberfest. Participants will need to return another day to pick up their work or arrange for their pieces to be shipped for an extra charge.
SPECIAL NOTICE:
If you have a group of 6 or more people, we can arrange for a pre-opening hot glass experience at Oktoberfest. We can schedule your starting time so you'll all finish in time for Oktoberfest opening. The cost is $55 per person. For more information on this special offer, contact us at:AQGlass@ArtsQuest.org
Register
Friday, October 4 | 5-9 p.m.
Saturday, October 5 | 12-9 p.m.
Sunday, October 6 | 12-6 p.m.
Friday, October 11 | 5-9 p.m.
Saturday, October 12 | 12-9 p.m.
Sunday, October 13 | 12-6 p.m.
Schedule
Venue Information
Glass Studio
Banana Factory
25 W Third Street
Bethlehem, PA 18015
610-332-1300
map & directions