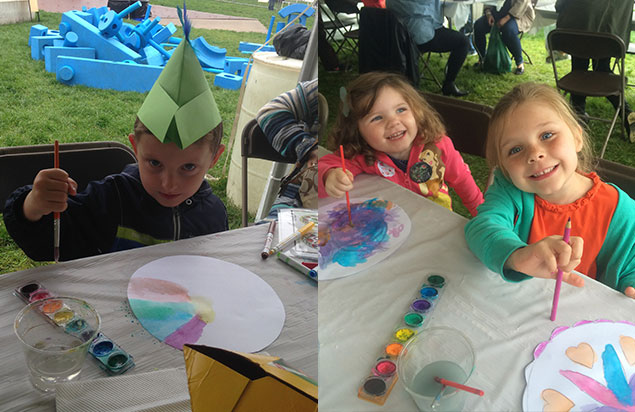 Creativity Tent at Oktoberfest
with the Banana Factory Arts Center
October 5 – October 13, 2019 · view days & times

FREE
12-5 PM | Saturdays & Sundays during Oktoberfest
There is fun for all ages at the Creativity Tent, where you can create traditional German crafts and autumn inspired creations. Great for kids and families of all ages and levels, you'll be sure to leave here with something special!
Bavarian Hats
Give your outfit some German flair with the traditional green hats famous in the Southern Bavarian region of Germany!
Paper Lebkuchenherzen (German Gingerbread Hearts)
Lebkuchenherzen are common sights in German markets, especially during Oktoberfest. These gingerbread (Lebkuchen) hearts (Herzen) are oversized cookies decorated with colorful frosting and hung on ribbon so they can be worn as necklaces. Kids make their own paper versions to wear around the festival!
German Castle Coloring Sheets
German folklore is the root to some of our classic childhood fairy tales, including the Grimm Brothers' Sleeping Beauty, Cinderella, Snow White, Rapunzel and the Little Mermaid. Learn about the castles that inspired these stories all on fun, easy to color sheets!
Schedule