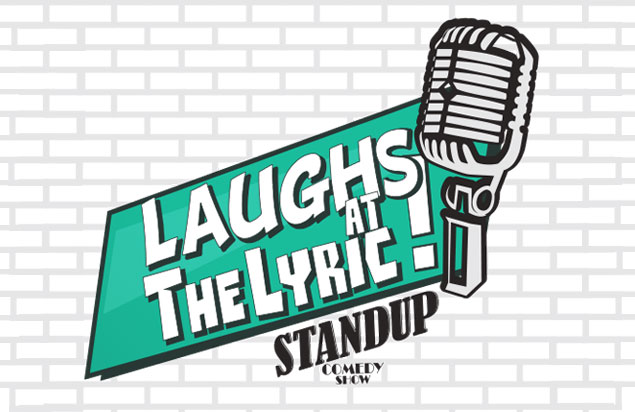 Laughs at The Lyric
September 25 – November 20, 2019 · view days & times
Price: $7
Location: The Lyric Room at Miller Symphony Hall
Launching an original, new partnership, ArtsQuest and the Allentown Symphony Association are excited to announce the comedy series: Laughs at The Lyric. Held in the intimate environment of The Lyric Room at Miller Symphony Hall (MSH), the series premieres on Wednesday, September 25 at 8:00 pm and continues through the fall with shows on Wednesday, October 23 at 8:00 pm and Wednesday, November 20 at 8:00 pm. There will be a cash bar and snacks will be available for purchase. Tickets for Laughs at The Lyric are $7.00 and will be sold at the door or in advance through the MSH box office (23 N. 6th St., Allentown, 610-432-6715 or online at millersymphonyhall.org).
Wednesday, September 25 | 8 p.m.
Buy Tickets
Laughs at The Lyric kicks off on September 25 with three fantastic comedians booked so far on the lineup: Roya Hamadani, Tyler Rothrock, and Darryl Charles.
MC: Roya Hamadani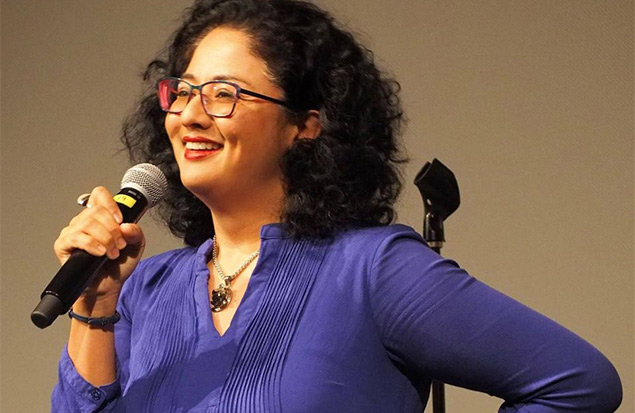 Roya Hamadani has performed at SteelStacks, Musikfest, Philly Punchline and venues all over Pennsylvania. She co-hosts the bimonthly open mic "Stout Laughs" in Bethlehem and will be performing at the Scranton "Fringefest" in October.
---
Tyler Rothrock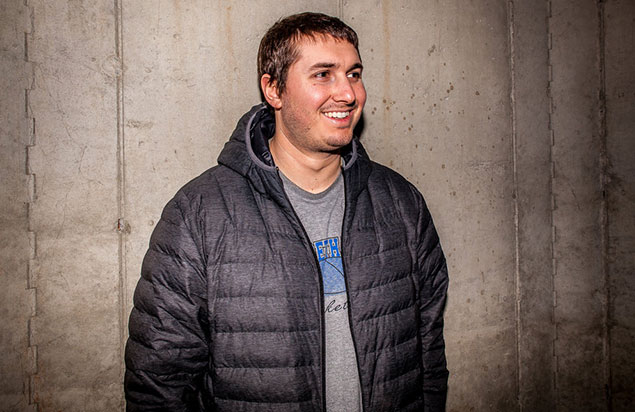 Tyler Rothrock is a Nazareth-born stand-up comic and writer who has performed all over the country, including opening sets for Michael Che, Dave Attell, Roy Wood Jr. and more. He recorded his first album, Tyler of Nazareth, at the ArtsQuest Center at SteelStacks.
---
Darryl Charles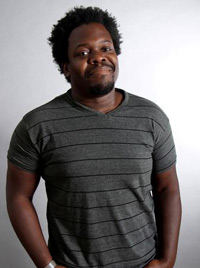 Darryl Charles is a comedian based mostly out of Philadelphia. He's been seen on The Travel Channel's "Mysteries At The Museum" and the Comedy Central web series "Delco Proper." He does stand-up and has opened for a variety of performers like Adam Ferrara, Greg Fitzsimmons, Dave Attell, Patrice O'Neal and Dick Gregory. He performs improv comedy and has been a member of ComedySportz Philadelphia since 2011. He also teaches and coaches it. Charles is also a sketch comedy writer and performer, doing most of that work with the sketch group The Layoff Kids, which have been featured on Funny or Die. He's also the co-host of DTF: The Darryl and Timaree Funhour, the best sex-ed/comedy/gameshow in the known universe.
Wednesday, October 23 | 8 p.m.
Buy Tickets
MC: Ian Webster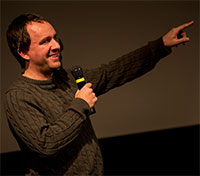 Ian Webster has performed at SteelStacks and throughout Pennsylvania for 6 years. He co-hosts the comedy open-mic "Stout Laughs" at the Bethlehem Brewworks.
---
Michael Kelly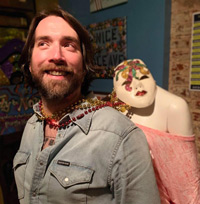 Philly-based stand up comic Michael Kelly is the Producer and Co-Host of Tattooed Momedy - a local indie showcase recognized by Philadelphia Magazine as "Best of Philly" for "Cheap Laughs" and one of the Co-Creators of Philly's own Whiz City Comedy Festival. He has performed across the U.S. as well as Helium Comedy Club and Punchline Philly. Michael also appeared on Season 6 Episode 2 of FX's Ink Master - he got to talk and everything!
---
Peggy O'Leary
Peggy is a Philadelphia-based comedian who has performed across the country on stages in NYC, LA, and many points in between. She was a finalist in this year's Philly's Phunniest Competition at Helium Comedy Club and is a regular there, at Punchline Philly, and many clubs up and down the East Coast.
---
Glen Tickle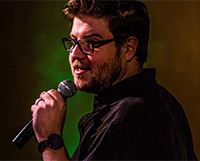 Glen Tickle was once stopped in a hallway by a woman who said, "I know you. You that dad comic," and that sums him up pretty well. He has been on SiriusXM, Amazon Prime, CoziTV, the internet (heard of it?), and his debut album (Yes, Really) charted on Billboard. His first comedy special is being filmed later this year.
Wednesday, November 20 | 8 p.m.
Buy Tickets
MC: Janear Hankerson
Janear is a comedy writer from Easton who regularly writes and performs stand-up, sketch, and sometimes improv comedy. She has performed at ComedyPlatz at Musikfest, Brew Haha, and The Steelstacks, and she is one half of the writing team behind the accounting flavored comedy variety show, Financial Advice for Criminals (real show, fake advice-see disclaimer).
---
Kris Fried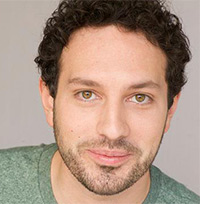 Kris Fried is a writer/comedian who appears regularly at NY's Comedy Cellar and as a panelist on The Greg Gutfeld Show on Fox News. He has written for SNL's Weekend Update, appeared in sketches on Conan O'Brien, and opened for Colin Jost, Rob Schneider, Michael Ian Black, and Jay Mohr. His album, "We're All Adults Here," debuted in the Top10 list of the iTunes comedy charts. He also has a Master's degree in psychology from Harvard University for no reason at all, and still mows his parents' lawn.
---
Christina Anthony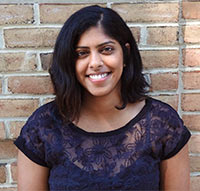 Christina Anthony is a Philly-based writer, improvisor, and stand-up comedian. You can find her performing weekly at the Philly Improv Theater, where she is currently teaching improv. She co-hosts and co-produces the monthly comedy show, ¿Cómo Se Dice…? every 2nd Friday at Good Good Comedy Theatre. Follow her on Instagram @bballslayer24.
---
Betty Smithsonian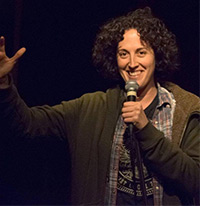 Betty Smithsonian is a comic, musician, improviser, clown, and goof. She can be found joking and creating stages and spaces for lots of people all over the land. She was recently awarded 2019 Philly Mag's Best of Philly, Up and Coming Comedian.
Please note: Laughs at The Lyric will contain adult language and/or situations. Seating will be assigned by staff upon arrival into the showroom. Anyone coming in between the ages of 13 and 17 must be accompanied by a parent or guardian. No child 12 or under will be admitted.
Schedule