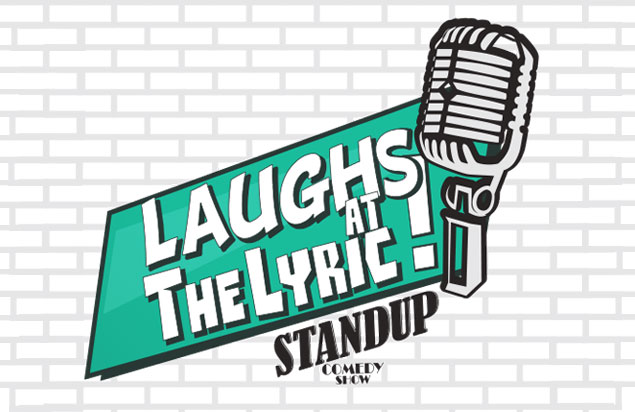 Laughs at The Lyric
Wednesday, November 20 · view days & times
Price: $7

Buy Tickets
Location: The Lyric Room at Miller Symphony Hall
Launching an original, new partnership, ArtsQuest and the Allentown Symphony Association are excited to announce the comedy series: Laughs at The Lyric. Held in the intimate environment of The Lyric Room at Miller Symphony Hall (MSH), the series premieres on Wednesday, September 25 at 8:00 pm and continues through the fall with shows on Wednesday, October 23 at 8:00 pm and Wednesday, November 20 at 8:00 pm. There will be a cash bar and snacks will be available for purchase. Tickets for Laughs at The Lyric are $7.00 and will be sold at the door or in advance through the MSH box office (23 N. 6th St., Allentown, 610-432-6715 or online at millersymphonyhall.org).
MC: Janear Hankerson
Janear is a comedy writer from Easton who regularly writes and performs stand-up, sketch, and sometimes improv comedy. She has performed at ComedyPlatz at Musikfest, Brew Haha, and The Steelstacks, and she is one half of the writing team behind the accounting flavored comedy variety show, Financial Advice for Criminals (real show, fake advice-see disclaimer).
---
Kris Fried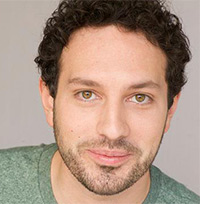 Kris Fried is a writer/comedian who appears regularly at NY's Comedy Cellar and as a panelist on The Greg Gutfeld Show on Fox News. He has written for SNL's Weekend Update, appeared in sketches on Conan O'Brien, and opened for Colin Jost, Rob Schneider, Michael Ian Black, and Jay Mohr. His album, "We're All Adults Here," debuted in the Top10 list of the iTunes comedy charts. He also has a Master's degree in psychology from Harvard University for no reason at all, and still mows his parents' lawn.
---
Christina Anthony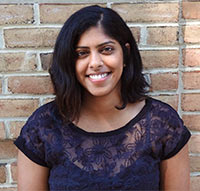 Christina Anthony is a Philly-based writer, improvisor, and stand-up comedian. You can find her performing weekly at the Philly Improv Theater, where she is currently teaching improv. She co-hosts and co-produces the monthly comedy show, ¿Cómo Se Dice…? every 2nd Friday at Good Good Comedy Theatre. Follow her on Instagram @bballslayer24.
---
Betty Smithsonian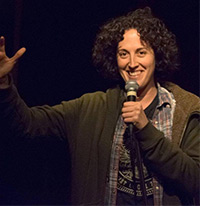 Betty Smithsonian is a comic, musician, improviser, clown, and goof. She can be found joking and creating stages and spaces for lots of people all over the land. She was recently awarded 2019 Philly Mag's Best of Philly, Up and Coming Comedian.
---
Liz Russo
Liz Russo is an Easton-based standup who's been named Best Comic of the Lehigh Valley 2016, 2017, and 2018 by the readers of Lehigh Valley Style Magazine. You can see her on Amazon Prime's "Comics Watching Comics"; she was also recently on Laughs on FOX and Sirius XM's "My Wife Hates Me" with Bonnie McFarlane and Rich Vos. Liz combines sexual innuendo with her confident spin on self-deprecating humor. She draws from her personal experience as a plus size model and openly discusses sex, being unmarried and childless at 40 years old, her alcoholism recovery.
---
Guest spot by Nanci Oehrlien
Nanci Oehrlein regularly performs her unique brand of standup in the Lehigh Valley area and beyond. She has appeared in SteelStacks Standup Showcase, BrewHaHa and is a frequent guest at Ladies Night of Libations and Laughter.
Please note: Laughs at The Lyric will contain adult language and/or situations. Seating will be assigned by staff upon arrival into the showroom. Anyone coming in between the ages of 13 and 17 must be accompanied by a parent or guardian. No child 12 or under will be admitted.
Schedule