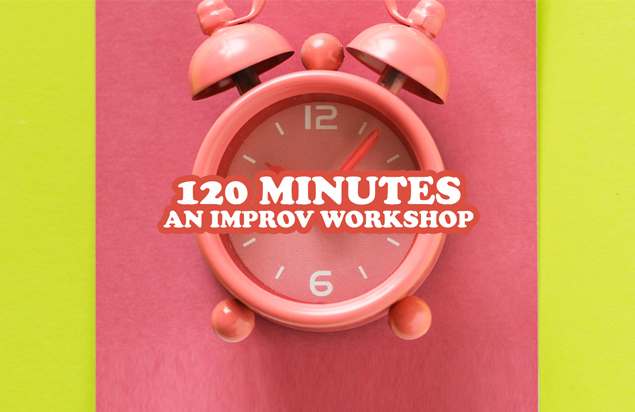 120 Minutes with Jon Lunger
Saturday, November 16 · view days & times
Price: $20 | $18 ArtsQuest Member
Venue: Banko Gallery
Saturday, November 16 | 1–3 p.m.
"120 Minutes" is a popular performance and endurance focused improv workshop meant to push performers into places they normally would not experience in shorter sets. The workshop starts with a few minutes of guided stretching and light direction from the instructor. Participants will then perform a 2-hour long set with no breaks. Notes are given on the entire show, including personal notes.
Completion of Improv 201 at ArtsQuest or comparable experience from another theater/school is required to participate.
Jon Lunger is a Pennsylvania-based comedian, improviser, and writer who, along with comedian Glen Tickle, is currently re-writing the entirety of Wikipedia via The Improvised Wikipedia Podcast.
Jon has performed at the Baltimore Podcast Festival, Nashville's Third Coast Improv Festival, The Del Close Marathon in NYC and at numerous other comedy festivals across the country. Additionally, Lunger has created, starred-in, written, directed and/or produced a venerable crap-ton of shows at SteelStacks in Bethlehem, PA, including Spoiler Alert: a pseudo-improvised re-creation of blockbuster movies alongside Matt Candio, Spitfire: Music+Comedy, and One Star Review: The Comedy Show About Real Product Reviews. From 2012-2017, Jon was ¼ of the improv team ManDudeBro.
Jon studied improv at the Upright Citizen's Brigade Theatre in New York City under the tutelage of Molly Lloyd, Kate Zelensky, Nicole Drespel, Gavin Speiller and more very funny people in other places including Chris Gethard, Guilia Rossi, Mark Vigeant, and Armando Diaz.
Schedule
Venue Information
Banko Gallery
Banana Factory
25 W Third Street
Bethlehem, PA 18015
610-332-1300
map & directions