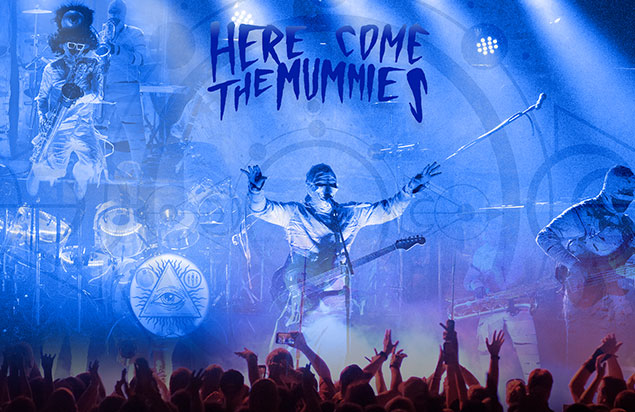 Postponed - Here Come The Mummies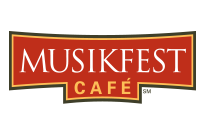 Sunday, October 4 · view days & times
Price: $20-$35
Venue: Musikfest Café presented by Yuengling
Doors and Dinner: 6 p.m. | Show: 7 p.m.
$10 minimum Food and Beverage for all reserved seating.
Cursed after deflowering a great Pharaoh's daughter (or daughters), Here Come The Mummies (HCTM) have been delivering their brand of Terrifying Funk from Beyond the Grave since the year 2000 AD. While HCTM's lyrics leave little to the imagination, their wraps have been the topic of much speculation. Some say they are reincarnated Grammy winning studio musicians, wrapping themselves to escape record contracts. Others claim the band is the brainchild of sexy-man Scott Baio. Regardless, HCTM's mysterious personas, cunning song-craft, and unrelenting live show will bend your brain, and melt your face. Maybe that's why the ladies (and some dudes) can't stop losing their minds and soaking their shorts over these mayhem-inducing mavens of mirth.
HCTM is:
Mummy Cass - guitar, vocals, luthifer
Eddie Mummy- drums, vocals, beats/ beets
K.W. TuT- bass, spores, vocals
Spaz- keys, arthritis, synth, vocals
The Pole!- bass, period.
Midnight Mummy- bari & tenor sax, keys, percussion, talk box, your mom, vocals
The Flu- alto sax, clarinet, flute, notes of allspice and star anise
Mummy Rah- tenor sax, moves
H.P.O.D. (High Priest of D.E.A.T.H.)- trumpet, deafening squeals
(Dr.) Mummy Yo- bari, tenor, & alto sax, vocals, hangin'
Mummy Highlander- alto & tenor sax, the malocchio
Schedule
Venue Information
Musikfest Café presented by Yuengling
ArtsQuest Center
101 Founders Way
Bethlehem, PA 18015
610-297-7100
map & directions