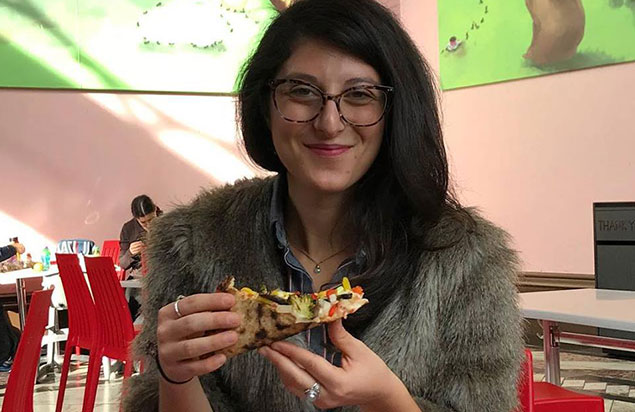 Free Improv Drop-In Class with Addyson Young
Monday, March 2 · view days & times
Venue: Banko Gallery

FREE
Monday, March 2 | 7-9 p.m.
Dip your toes into the art of Improv with the Free Improv Drop-In Class
Drop-In Class is one two hour sessions that lays the ground work of improv, through games and warm up exercises. This class is meant for those who want to test the waters of improv before jumping into the full, 6 week, 101 improv class.
Addyson Young is a multi-faceted Bethlehem-based performer, instructor, and producer/director. Serving as the Cinema & Comedy Coordinator at ArtsQuest, she has directed productions of A Golden Girls Drag Show, Lip Sync Battle, and I'm Probably Reading Into This, the latter being a game show that she devised and hosts. You can also see her onstage as the co-host of Improvised Standup at the ArtsQuest Center or with her improv team Synced Up; she previously was a member of the teams Period Drama and The Associated Mess.
She's studied improv and standup at Temple University, Good Good Comedy Theater, and ArtsQuest. While also the regular instructor for ArtsQuest's free improv drop-in classes, she's taught team building workshops to many of the Lehigh Valley's biggest companies as well as improv workshops geared specifically towards caregivers of people living with Dementia. When Addyson isn't working to make laughter happen, she's onstage playing the fiddle with her Celtic band Fig for a Kiss, who released their first EP in 2019.
Schedule
Venue Information
Banko Gallery
Banana Factory
25 W Third Street
Bethlehem, PA 18015
610-332-1300
map & directions