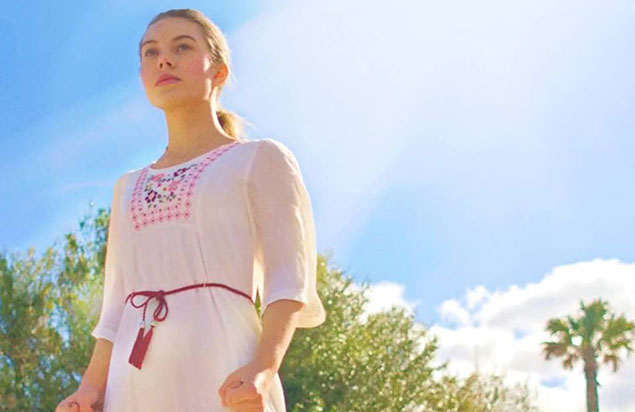 Epiphany
Sunday, May 31 · view days & times
Price: $10 | $8 student & senior* | $7.50 ArtsQuest Member
Venue: Frank Banko Alehouse Cinemas
2019 | NR | 1h 25min
"Epiphany" follows the story of teenage Luka, who is desperate to connect with her negligent father in a Greek sponge diving town in Florida after the death of her aunt.
"Epiphany," from indie production company Meritage Pictures ("Bethany Hamilton: Unstoppable") was co-written and co-directed by sisters Koula Sossiadis Kazista and Katina Sossiadis, who were raised within the Lehigh Valley. The film stars Caitlin Carmichael ("Dwight in Shining Armor") as Luka, Alex Dimitriades ("Ghost Ship," "The Slap") as her father Theo, Hollywood legend Burt Young ("Rocky"), Scottie Thompson ("12 Monkeys"), and George Georgiou ("Collateral").
"We wanted to create a deeply moving, character-driven story about a young girl and her familial relationships that beautifully and heartbreakingly illuminate Greek culture in a non-stereotypical fashion," said Koula Sossiadis Kazista. "Growing up in the Lehigh Valley, my sister and I were always watching movies, dreaming of making our own films. But starting our families and raising our children slowed us down a bit. We are just so happy that we pursued our dream and never gave it up," added Katina Sossiadis.
This screening will be followed by a Q&A talkback with the co-writers and co-directors, Koula Sossiadis Kazista and Katina Sossiadis.
Please join us as we celebrate a Women in Media Night during Women's History Month!
The film will be introduced by local, New York Times Bestselling author, Katie Moretti. Following the film, Christine Burke, owner of the popular parenting blog, Keeperofthefruitloops.com will be conducting the Q&A. Christine's work has been featured on the Today Show, the Today Parenting Team, Scary Mommy, Grown and Flown and other parenting websites.
*Student & senior discounts apply at the box office only
Schedule
Venue Information
Frank Banko Alehouse Cinemas
ArtsQuest Center
101 Founders Way
Bethlehem, PA 18015
610-297-7100
map & directions