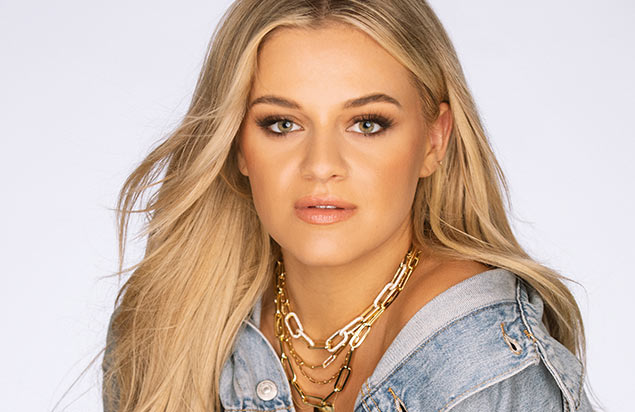 Kelsea Ballerini
Thursday, August 12 · view days & times
Price: $29-$89 | Steel Terrace: $194
Venue: Wind Creek Steel Stage at PNC Plaza
*UPDATE 6/10/2020: The concert has been rescheduled for August 12, 2021. Full info at https://www.musikfest.org/virtual/
·
*The Oasis Pass is an add-on upgrade and does NOT grant access to the Wind Creek Steel Stage ticketed concert
The Oasis Pass gives access to the Oasis area which includes a full cash bar, air conditioned restrooms and ONE parking pass for every TWO passes purchased. NO refunds.
Gates: 6 p.m. | Show: 7 p.m.
*Times subject to change
For the past five years — or more accurately, ever since she first exploded onto the country music scene with "Love Me Like You Mean It," her 2015 chart-topping debut single — Kelsea Ballerini has moved through life at a feverish pace. "I'm programmed to be all about, 'What's next? What can I be better at? How can I think outside of the box?" the Grammy-nominated singer says looking back. "I think that's always how I've been. Because I'm super driven. But," Ballerini concedes, "that can make it hard to be in the moment."
In fact, only in recent times has one of music's most vibrant stars found the necessary breathing room to ease off the gas, return home to Tennessee, and take stock of the roller coaster ride that's been her life this past half-decade. "And now, personally, I feel like I'm in the healthiest spot I've been in in a long time," says Ballerini, who less than one year after releasing her debut LP, 2015's The First Time, became the first new female artist to see her first three singles debut at the top of the country charts with hit songs including "Dibs" and "Peter Pan." "I've been down with getting to know myself. Just mentally and emotionally," she offers. "I've been able to be a better friend and a daughter and a wife. And it's been really amazing. Because it's really good when you have a minute to breath. And then you're like, 'Cool. This has been fun. Now let's go!'"
Most importantly, for her creative soul and her ever-growing legion of rabid fans, finding that inner calm has resulted in Ballerini crafting some of the most personal, poignant and admittedly vulnerable music of her already-monumental career. An introspective look into the emotions of the last two years of her life, Ballerini holds forth via some of her most poignant songs on all matters of social anxiety ("Club"), the importance of true friendships, nostalgia for her hometown and childhood ("Half of My Hometown"), love ("Bragger"), and continuing to use songwriting as therapy. To hear her tell it, discovering who exactly she is right now as a wildly succesful 26-year-old recording artist, but also a friend, daughter and, as of 2017, a wife to fellow country singer Morgan Evans, has only resulted in Ballerini inserting herself into her music like never before. "Now it's time to get deeper," she says.
To that end, the first taste of this new and ever-more reflective Ballerini is "homecoming queen?," the debut single from the singer's forthcoming new album which follows 2017's critically acclaimed Unapologetically. "It has my hands all over it," Ballerini says of the plaintive, heart-wrenching ballad (co-written with Nicolle Galyon and Jimmy Robbins) that topples the façade we so often hide behind. "I've never been this vulnerable in a single before or put out a song with a message like this before," Ballerini insists. And while the homecoming queen in the song is indeed a metaphor for so many different things in life, Ballerini sees it as an apt one for a society fixated on projecting a perfect existence.
"I think it relates so well to now in our society — especially young girls but really for everybody," Ballerini says of her new single. On social media, for example, she admits, "I often feel like I have to put forward my best-filtered, perfect and completely-together, successful self. But that attitude has become a really toxic thing for people. I've learned there's something really awesome about being honest. Because no matter what you're seeing, everyone is human, and we all go through ups and downs. Being able to be genuinely happy and celebrate when things are good and also be able to cry and have a safe place to go to when they aren't…that matters."
Having long been an obsessive music fan herself, and therefore understanding how it feels to connect so deeply with a particular artist, Ballerini felt she'd be doing both her fans – and, in many ways, her younger self – a disservice if she wasn't the most honest and authentic version of herself. "I can't make records and talk about 'Be yourself. Be proud of who you are. Be authentic,' and then not be that myself," Ballerini concedes. "So that was the most important thing for me to do." Still, while she's digging into her feelings in a major way, as longtime listeners of Ballerini know quite well, she's long had a soft spot for hook-heavy jams.
"I of course also love the happy free, quirky side of me," says the singer who in addition to seeing success with Unapologetically singles including the Number One "Legends" and "Miss Me More," last year took the pop-music world by storm when she featured on the Chainsmokers smash single "This Feeling," which she performed with the duo this year at Lollapalooza as well as the Victoria's Secret Fashion Show. "I love a good bop. I always will," Ballerini adds. "I love performing them. I'll always write those." In fact, she says it's always been a point of pride to look beyond the confines of genre when writing and releasing music. "It's less about the lines of the genre and more about the song," she explains. "Because I have a massive respect for country music, and I consider myself country, but I also listen to pop and I also listen to rap." Quite simply, the singer says she's forever about expanding her own musical horizons and seeing where she might land. "I honestly just want to try different things," she declares, "and explore my songwriting and my artistry in ways that excite me."
That included allowing the songs to drive the production and sonic personality of the entire record which found her following up her Chainsmokers collaboration by recruiting iconic artists including her hometown hero Kenny Chesney for "half of my hometown," which she calls "a dream," as well as her close friend Halsey for the moody and angsty yet extremely empowered "the other girl." Ballerini also worked with several different producers in addition to co-producing every song on the album. And her collaborative spirit extended to her songwriting as well: in addition to "Nashville royalty," including Shane McAnally, Hillary Lindsay, and Ashley Gorley, Ballerini also wrote with some of pop's biggest names such as Ed Sheehan ("love and hate"), Julia Michaels ("needy"), and Tayla Parx ("overshare").
What else is motivating Ballerini these days? The process of perfecting her already electrifying live show. Having recently wrapped her "Miss Me More" arena tour in 2019, an outing she calls "the most fulfilling thing I've ever gotten to do," Ballerini says she's looking ahead to crafting an even more dynamic live show that connects her with her audience in new and thrilling ways. "I'm still always eager to learn," she says. "Because I think it's cool when you can create this mood and this energy for people to feed off of where you're having this really special magical moment with each other."
For now, Ballerini is feeling nothing short of grateful for what lies ahead. With striking, decidedly unfiltered new
Media Partner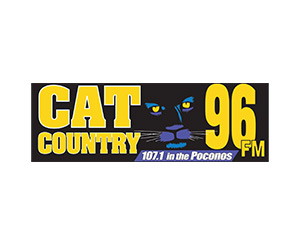 Health and Safety Guidelines
The health and safety of our patrons, vendors, volunteers, staff, and everyone attending our campus, buildings, and events is of the utmost importance to ArtsQuest and we have established a number of best practices and procedures based on guidelines from the CDC, City of Bethlehem and the Commonwealth of Pennsylvania. Please click here to read all of the safety guidelines and regulations in place for attendance at this event.
Schedule
Venue Information
Wind Creek Steel Stage at PNC Plaza
Musikfest
SteelStacks Campus (South Side)
Bethlehem, PA 18015
610-332-1300
map & directions