Oscar Nominated Shorts
Individual Screenings are $10 | $8 student & senior | $ 7.50 ArtsQuest Member.
Join us for another stellar showcase of Oscar Nominated Short Films in the Animated, Live Action, and Documentary categories, presented to you ahead of the Oscar ceremony on February 9!
We'll be announcing the screentimes for each weekend's screenings on the Tuesday before each respective weekend, and they'll be included in our weekly e-mail, which goes out every Friday. The dates below are definite, and we'll be looking to potentially add more closer to the Oscars!
Click on each program to read about the individual films, and don't forget to grab a ballot at your screening, as we'll be giving out a 4-pack of film passes to anyone who guesses all three shorts categories correctly!
Dates
Animation –

Friday, Feb. 7: 7:15 p.m.
Saturday, Feb. 8: 5:00 p.m.

Live Action –

Friday, Feb. 7: 9:15 p.m.
Saturday, Feb 8: 2:45 p.m.

Documentary –

Saturday, Feb 8: 11:45 a.m.
Animation
Friday, February 7, 2020 7:15 p.m.
Saturday, February 8, 2020 5:00 p.m.
Price: $10.00 regular | $8.00 student & senior | $7.50 member
Running Time: 83 minutes
Approximate rating: PG-13 (This year's Animated program tackles heavier mature themes that may not be suitable for children.)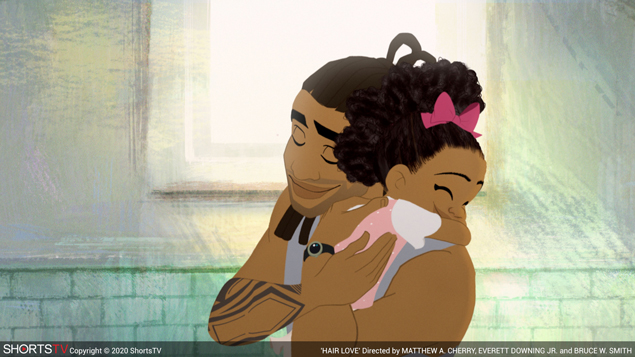 Hair Love – Matthew A. Cherry, USA, 7 min.
Synopsis: HAIR LOVE is a heartfelt animated short film that centers around the relationship between an african-american father, his daughter zuri, and the most daunting task a father could ever come across – doing his daughter's hair for the first time.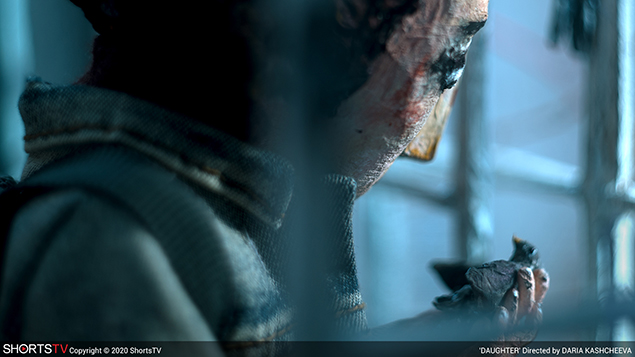 Dcera (Daughter) – Daria Kashcheeva, Czech Republic, 15 min.
Synopsis: in a hospital room, the Daughter recalls a childhood moment when as a little girl she tried to share her experience with an injured bird with her Father. a moment of misunderstanding and a lost embrace has stretched into many years all the way to this hospital room, until the moment when a window pane breaks under the impact of a little bird.
Memorable – Bruno Collet, France, 12 min.
Synopsis: Recently, louis, a painter, is experiencing strange events. his world seems to be mutating. Slowly, furniture, objects and people lose their realism. they are destructuring, sometimes disintegrating…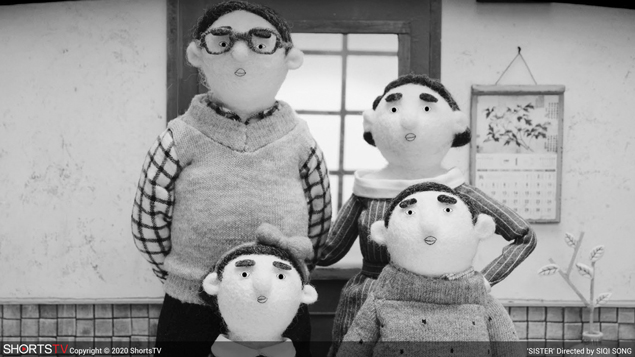 Sister – Siqi Song, China/USA, 8 min.
Synopsis: A man thinks back to his childhood memories of growing up with an annoying little sister in china in the 1990s. What would his life have been like if things had gone differently?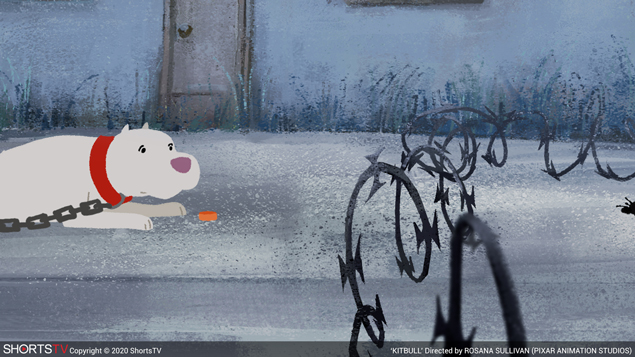 Kitbull – Rosana Sullivan, USA, 9 min.
Synopsis: 'KITBULL,' directed by Rosana Sullivan and produced by kathryn hendrickson, reveals an unlikely connection that sparks between two creatures: a fiercely independent stray kitten and a pit bull. together, they experience friendship for the first time.
PLUS A SELECTION OF ADDITIONAL ANIMATED SHORTS:
Henrietta Bulkowski – USA, 16 min. (featuring the voices of Chris Cooper and Ann Dowd!)
The Bird and the Whale – Ireland, 6 min.
Hors Piste – France, 5 min.
LIVE ACTION SHORTS
Friday, February 7, 2020 9:15 p.m.
Saturday, February 8, 2020 2:45 p.m.
Price: $10.00 regular | $8.00 student & senior | $7.50 member
Running Time: 104 minutes
Rating: R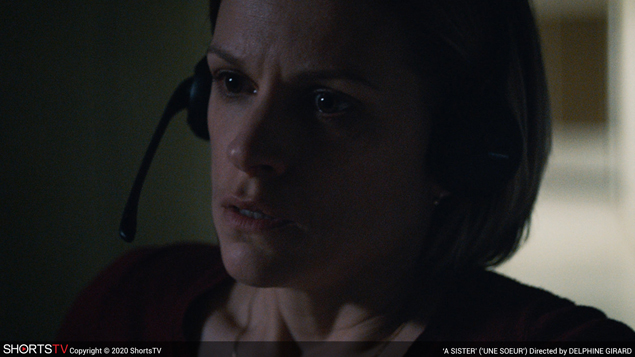 A Sister – Delphine Girard, Belgium, 16 min.
Synopsis: a night. a car. alie is in trouble. to get by she must make the most important call of her life.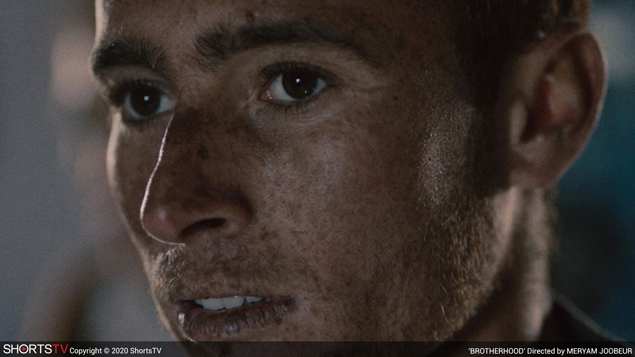 Brotherhood – Meryan Joobeur, Tunisia, 25 min.
Synopsis: Mohamed is a hardened shepherd living in rural tunisia with his wife and two sons. Mohamed is deeply shaken when his oldest son Malik returns home after a long journey with a mysterious new wife. tension between father and son rises over three days until reaching a breaking point.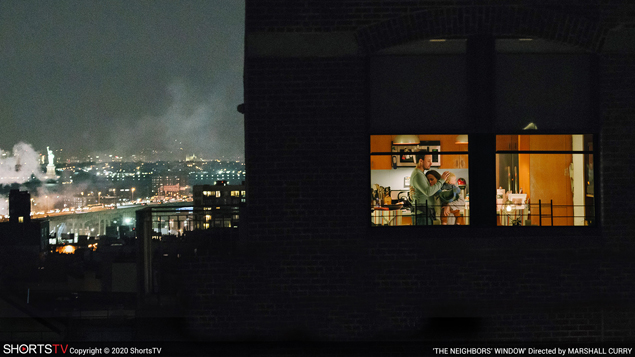 The Neighbors' Window – Marshall Curry, USA, 20 min.
Synopsis: THE NEIGHBORS' WINDOW tells the story of alli (Maria Dizzia), a mother of young children who has grown frustrated with her daily routine and husband (Greg keller). But her life is shaken up when two free-spirited twenty-somethings move in across the street and she discovers that she can see into their apartment.
Saria – Bryan Buckley, USA, 23 min.
Synopsis: SARIA is the tale of two inseparable orphaned sisters, Saria and Ximena, as they fight against daily abuse and unimaginable hardship at Virgen de la asuncion Safe home in Guatemala. Our story follows the events leading up to the tragic fire in 2017 that claimed the lives of 41 orphaned girls. SARIA is premiering at the 2020 Oscar Shorts.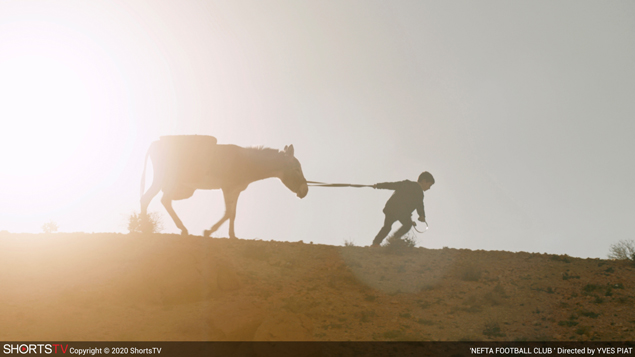 Nefta Football Club – Yves Piat, Tunisia/France, 17 min.
Synopsis: Yves piat discovered the world of cinema through his technician work as a decorator and studio manager on set. he developed the Nefta Football club story by mixing a personal experience coming from his childhood and his observations after several journeys in South Morocco.
DOCUMENTARY SHORTS
Saturday, February 8, 2020 11:45 a.m.
Price: $10.00 regular | $8.00 student & senior | $7.50 member
Running time: 160 minutes
Rating: R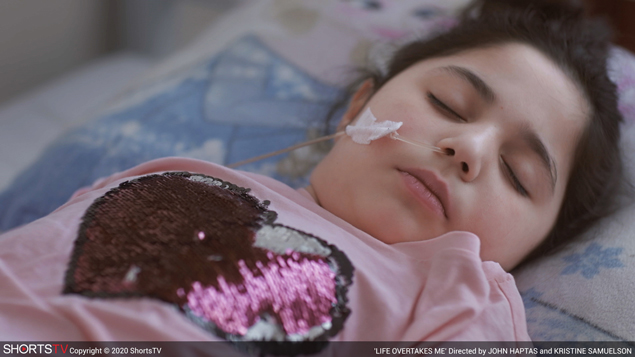 Life Overtakes Me – John Haptas and Kristine Samuelson, Sweden/USA, 39 min.
Synopsis: LIFE OVERTAKES ME tells the story of traumatized children of the refugee diaspora who are in such profound despair that they withdraw into a coma-like state. in Sweden, over 400 refugee children have been afflicted with this life-threatening psychosomatic illness, and the film will accompany two of them and their families on their frightening odyssey through Resignation Syndrome.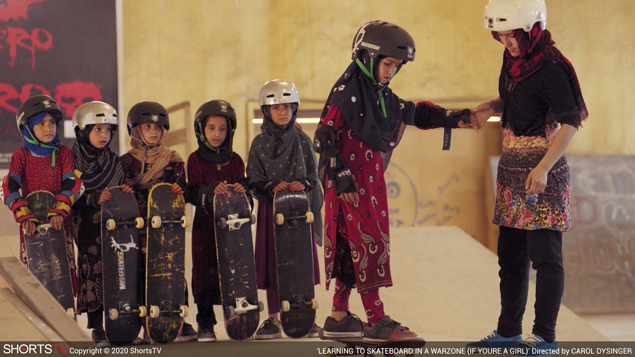 Learning to Skateboard in a Warzone (if You're a Girl) – Carol Dysinger, UK, 39 min.
Synopsis: in afghanistan, many young girls are not able to participate in sports. cultural and religious norms, along with other factors such as safety concerns and years of warfare, have resulted in limited athletic and recreational opportunities for women and girls, especially those who come from impoverished neighborhoods. But there is a new generation of afghan girls who believe they can do anything. LEARNING TO SKATEBOARD IN A WARZONE 4IF YOU'RE A GIRL5 tells the story of young afghan girls learning to read, write – and skateboard – in kabul.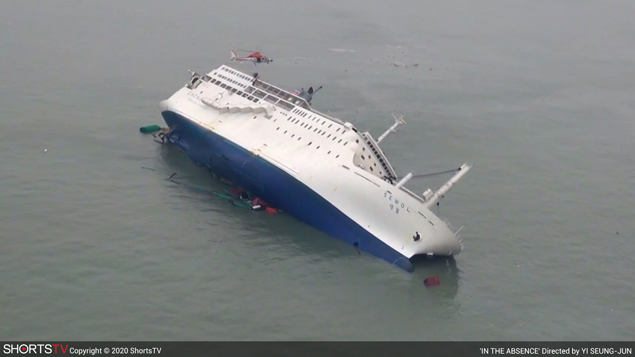 In the Absence – Yi Seung-Jun, South Korea, 28 min.
Synopsis: When the passenger ferry MV Sewol sank off the coast of South korea in 2014, over three hundred people lost their lives, most of them schoolchildren. Years later, the victims' families and survivors are still demanding justice from the national authorities.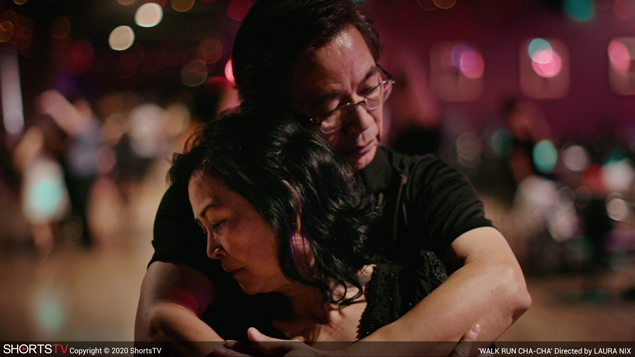 Walk Run Cha-Cha – Laura Nix, USA, 21 min.
Synopsis: paul and Millie cao fell in love as teenagers in Vietnam but were soon separated by the war. Years later they finally reunited in california. Now, after decades of working hard to build new lives, they are making up for lost time on the dance floor. Shot over a period of six years, WALK RUN CHA-CHA is an intimate, beautifully-crafted story about immigration, transformation and the power of love.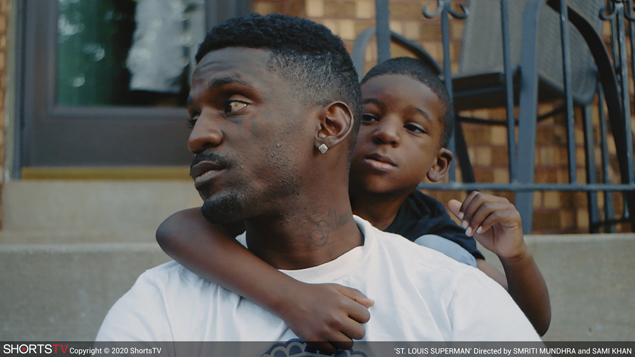 St. Louis Superman – Smriti Mundhra and Sami Khan, USA, 28 min.
Synopsis: Bruce Franks Jr., a Ferguson activist and battle rapper who was elected to the overwhelmingly white and Republican Missouri house of Representatives, must overcome both personal trauma and political obstacles to pass a bill critical for his community.