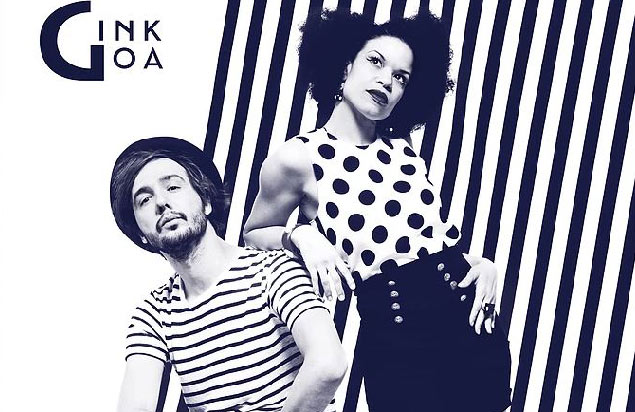 Ginkgoa
Thursday, April 20 · view days & times
Price: $12 (advance) | $15 (day of show)
Venue: Fowler Blast Furnace Room

Buy Tickets
She comes from New York, he leaves in Paris - her name is Nicolle Rochelle, his name is Antoine Chatenet and fighting against all the odds of their geographic destiny, they have found each other.
It was 2010, after four years of touring Europe with the director Jérome Savary, that Nicolle stumbled upon Antoine's productions on the internet. Instantly upon hearing Antoine's songs, she recognized herself within the sound and fell in love with his musical style. That very same evening they met by pure chance in a Parisian jazz club, and GINKGOA was born.
Very quickly they decided to embark on the journey of making French songs with an American vibe, and American songs with a French touch where time periods would cross and inspirations would collide : from Pop Music, to the Swing of old New York with a mix of electro beats and poetics. As a hybrid genre between Caro Emerald and Caravan Palace, they only have one idea in mind: to make generations of people dance, sway, and sing along to melodies that stay in your head long after GINKGOA has left the building, as long as the Ginkgo, their tree totem namesake, continues to survive.
Officially discovered in the well-known French festival "Les Francofolies" where they won the prize for "Favorite Group" of the festival, the duo went on to play approximately 140 dates in France, Switzerland, and the USA, being offered numerous additional awards along the way.
After a signature with Sony / ATV Publishing in the beginning of 2012, their first single " From New York to Paris " became the anthem of the perfume company "Rochas" for all the European campaigns of the brand.
Schedule
Venue Information
Fowler Blast Furnace Room
ArtsQuest Center
101 Founders Way
Bethlehem, PA 18015
610-297-7100
map & directions