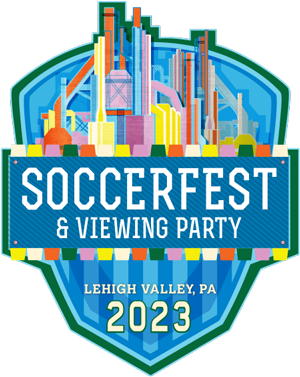 Lehigh Valley SoccerFest & Viewing Party 2023
Come out to the SteelStacks campus to watch the United States Women's National Team defend their title as world's best! Parking for the event is free but limited, so attendees are encouraged to arrive early.
And don't forget to like or official SoccerFest Facebook page.
Schedule
Friday, July 21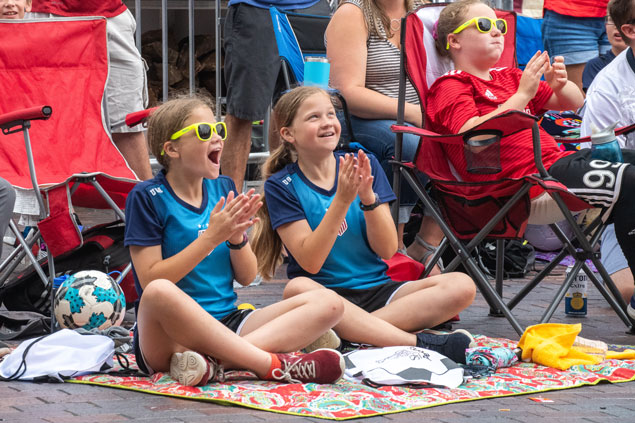 5:30-9 p.m. – Lehigh Valley United Girls' 3-on-3 Tournament (ticket required)
PNC Plaza
6 p.m. – Duwayne Burnside (Part of Blast Furnace Blues)
Highmark Blue Shield Community Stage on the Air Products Town Square
7:30 p.m. – Bywater Call (Part of Blast Furnace Blues)
Levitt Pavilion SteelStacks
9 p.m. – Watch Party – US vs. Vietnam
PNC Plaza
Wednesday, July 26
6:15-7:15 p.m. – DOMINATE the 18 Youth Goalkeeping Clinic (free, registration necessary)
Air Products Town Square
6:30 p.m. – Moana Screening (Part of Levitt Pavilion SteelStacks Free Family Movie Series presented by UGI Utilities, Inc)
Levitt Pavilion SteelStacks
7:30-8:45 p.m. – Youth Soccer Skills Clinic hosted by Lehigh University (free, registration necessary)
Air Products Town Square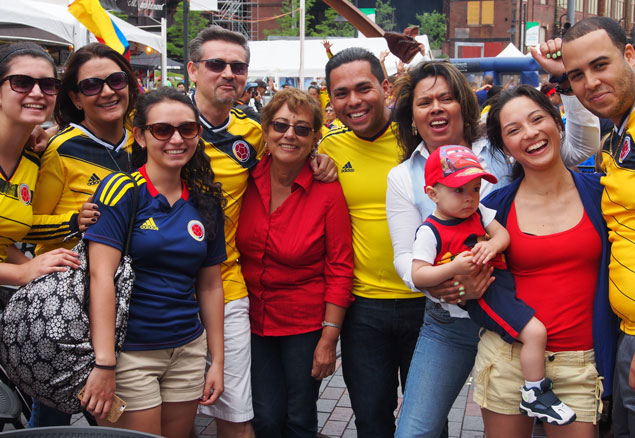 9 p.m. – Watch Party – US vs. Netherlands
Air Products Town Square
Sunday, August 20
6 a.m. – Watch Party – Women's World Cup final
Creativity Commons/Frank Banko Alehouse Cinemas
Presented by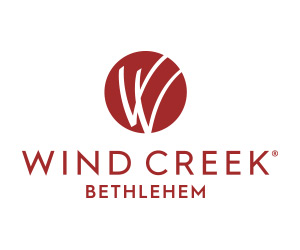 Partners