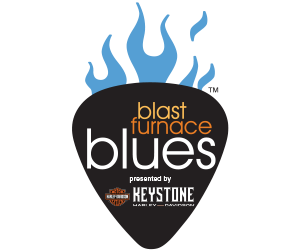 Blast Furnace Blues
July 22-24, 2022
Blast Furnace Blues Festival, presented by Keystone Harley-Davison, will return to ArtsQuest's SteelStacks campus on Fri., July 22 through Sun., July 24. This 9th annual free event will feature three days of live music and the inaugural Lehigh Valley BikeFest.
Local favorites BC Blue, lead by Lehigh Valley blues music staple Bev Conklin, will kick off festivities Friday at PNC Plaza. Moonshine Society, winners of the 2020 International Blues Challenge (IBC), will headline the Levitt Pavilion stage on Friday night. Soul singer Phillip Michael Scales, nephew of blues legend BB King, is among the talented artists performing on the Air Products Town Square.
On Saturday, multi-instrumentalist, singer-songwriter Jackie Venson will headline Levitt Pavilion. Philadelphia-based Slim and the Perkolators will rock PNC Plaza. On Sunday don't miss Musikfest performers Scott Marshall and The Highway Souls on PNC Plaza. Little Red Rooster Blues Band, who has playing the blues since 1988, will take the Air Products Town Square stage that afternoon. Veronica Lewis, nominated for best emerging artist album and best instrumentalist for piano by The Blues Foundation's Blues Music Awards, will also perform. Headliners Lil' Ed & The Blues Imperials, for Blues Music Award for Band of the Year, will close out the festival Sunday night on the Levitt lawn.
For this year's festival Yuengling will bring its Mobile Tour experience to SteelStacks campus that features an extended bar, its signature cold beer and a unique photo booth. Motorcycle enthusiasts can shop from dozens of vendors and enjoy food from local food trucks, ArtsQuest's Mac Truck Stop and Palette & Pour restaurant. The three-day fest will have a variety of entertainment options including stunt riding by King Tony of Busted Knuckles Stunt Tour. Additional activities will be announced throughout the spring.
Schedule
Friday, July 22
PNC Plaza
6:30-8:30 p.m. BC Blue
Highmark Blue Shield Community Stage on the Air Products Town Square
6-7:30 p.m. Phillip-Michael Scales
9-11 p.m. The Good, The Bad & The Blues
Levitt Pavilion SteelStacks
7:30-9 p.m. Moonshine Society
Saturday, July 23
PNC Plaza
2-4 p.m. Lou Franco Project
4:30-6:30 p.m. Friar's Point
7-9 p.m. Slim and the Perkolators
Highmark Blue Shield Community Stage on the Air Products Town Square
3-3:30 p.m. Little Buddy
4-5:30 p.m. Ursula Ricks
6-7:30 p.m. Sir Rod & The Blues Doctors
9-11 p.m. Slam Allen
Levitt Pavilion SteelStacks
7:30-9 p.m. Jackie Venson
Sunday, July 24
PNC Plaza
2-3:30 p.m. Scott Marshall & the Highway Souls
4-6 p.m. SlideWinder Blues Band
Highmark Blue Shield Community Stage on the Air Products Town Square
2-3:30 p.m. Little Red Rooster Blues Band
4-5:30 p.m. Pentley Holmes
6-7:30 p.m. Veronica Lewis
Levitt Pavilion SteelStacks
7:30-9 p.m. Lil' Ed & the Blues Imperials
Presented by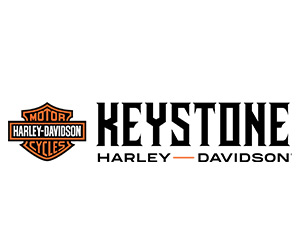 Sponsors