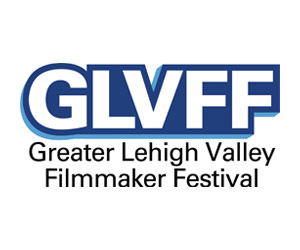 Greater Lehigh Valley Filmmaker Festival
April 6 & 7, 2019
The 2019 Greater Lehigh Valley Filmmaker Festival will take place on April 6, 2019!
During the GLVFF, the ArtsQuest Cinema Committee will present one winner with the Best in Show Award and a $500 cash prize. The award will be determined by a jurying panel of committee members and regional film professionals. A celebration for filmmakers and cinephiles alike, the evening includes screenings of all the top submissions in the Frank Banko Alehouse Cinemas.
Friday, April 5
With Talkback/Q&A with writer, producer and director Zeke Zelker
Tickets: $10 regular, $8 ArtsQuest Members, $7.50 students & seniors
(Also screens at 1:15 and 4:15 p.m.)
Saturday, April 6
Tickets: $10 regular, $8 ArtsQuest Members, $7.50 students & seniors

STUDENT BLOCK: 1:30 p.m. – Running Time TBD
This is a FREE block. A ticket will still be required. Please reserve tickets by calling 610-332-3378 or in person at the ArtsQuest Center Box Office.
Please join us for a student showcase celebrating the works of elementary, middle school, and high school students.
Fourth and Fifth Grade students at McKinley Elementary School created films in deep conversation with dreams, community, and representation as a part of Media Without Limits, Promise Neighborhood's of the Lehigh Valley's media initiative created and led by filmmaker and educator, Drew Swedberg.
Co-taught by a spoken word poet (Justice Davis) and a filmmaker (Drew Swedberg), three middle school students at Broughal Middle School created visual poems that moved from dreams to visualizations of their performed poems.
Also that day, Heath Mensher of the Lehigh Valley Charter High School for the Arts will present the films of his students. By their senior year, Literary Arts Majors have taken Screenwriting I and Advanced Film Theory and Practice as part of their curriculum. The students in these courses recently engaged with two projects, the "Photo Roman," and the "Flash Film." Both projects were designed to be shot on cell phones using "no budget/high concept" expectations. The Literary Arts faculty chose a sample of the most effective works for the "Student Block" at the GLVFF.
GREATER LEHIGH VALLEY FILMMAKER FESTIVAL
Festival pass for all three blocks: $12 *Only 50 festival passes available*
Each block: $5
Block One Films: 3:30 p.m. – total runtime: 72 min.
The Anthony Film Institute (8 min) directed by Tom Peeler (Phoenixville) *OUT OF COMPETITION*
The Curtis House (14 min) directed by Graham Burrell & Phuc Nguyen (Muhlenberg College)
PeaPod Man (8 min) directed by John Wrigley (Allentown)
Promposal (2 min) directed by Hugh Brolly (Bethlehem)
The Story of the Sectaurs (29 min) directed by Cliff Reese (East Earl)
What Makes It Real (11 min) directed by Aren Woods (Albrightsville)
Block Two Films: 5:15 p.m. – total runtime: 81 min.
Fish Kisses (10 min) directed by Brandon C. Lay (Living Proof Pictures) (Bethlehem)
Flyover State (8min) directed by Alessandro Consuelos (University of Pennsylvania)
The Last Fishing Trip (22min) directed by Christopher Fox (Peekskill, NY), starring Diane Bakos (Bethlehem)
Man Made (12min) directed by Moustapha Siblini (Allentown)
Scrambled (14min) directed by Kyle Schiffert (Topton)
Wednesday at 2 AM (8min) directed by Jacob Boyer (Kutztown)
Wine in Moderation (7min) directed by Adam Pivirotto (DeSales University)
Block Three Films: 7:15 p.m. – total runtime: 78 min.
Absolution Green (29min) directed by Lois Silver (Scotrun), written by Paul Kodiak (Bethlehem)
The BearNet Club: A Finals Week Tale (9min) directed by Gregory Katerman & Kyle Bambary (Kutztown University) *OUT OF COMPETITION*
Halt the Salt: Conserving Mt. Charleston's Beauty (15min) directed by Tal Derei & Xinhao Liu (Lehigh University)
The Hate Support Group (6min) directed by Vernard James (DeSales University)
The Last Lament of Silas Hawkins (8min) directed by Brian Muth (Breinigsville)
The Scripps National (7min) directed by Josh Jones (Philadelphia), produced by Curt Reidy (Walnutport)
The Worst That Could Happen (4min) directed by Graham Burrell (Muhlenberg College)
After the third block, a special awards ceremony will take place to announce the winners including Best in Show, Best Narrative Film, Best Documentary Film and an Audience Award based solely on audience voting. The Best in Show film includes a $500 cash prize.
Sunday, April 7
FEMALE FILMMAKER FESTIVAL, as part of the Greater Lehigh Valley Filmmaker Festival
Atomic Homefront (2017) (1 hr 40 min)
1:30 p.m.
Tickets: $8 regular, $7 student & senior, $6.50 ArtsQuest Members
Directed by Rebecca Cammisa
ATOMIC HOMEFRONT reveals St. Louis, Missouri's atomic past as a uranium processing center for the Atomic bomb and the governmental and corporate negligence that lead to the illegal dumping of Manhattan Project radioactive waste throughout North County neighborhoods. Our film is a case study of how citizens are confronting state and federal agencies for the truth about the extent of the contamination and are fighting to keep their families safe.
This film will be followed by a Q&A/talback with director Rebecca Cammisa.
Female Filmmaker Panel
4:00 p.m.
FREE. A ticket will still be required. Please reserve tickets by calling 610-332-3378 or in person at the ArtsQuest Center Box Office.
Please join us for a panel discussion with local female filmmakers from the Valley and beyond.
Panelists include:
Mary Haverstick
Mary has directed four feature length films. ("Shades of Black", "Christmas Dinner", "Home", "The Last Horseman of New York"). In an era when few women did so, Mary cinematically trailblazed by also taking on cinematography and editing on her features, which she also wrote. The New York Times called HOME "beautifully acted" and several reviewers noted Marcia Gay Harden's performance to be Oscar worthy.
Michele Mercure
A true pioneer of electronic music, Michele has been recognized as a visionary composer and an early adopter of the computer as an instrument of art. As an artist on RVNG records, Michele's music has found its' fan base, as well as accompanying the stories she co-produces on film.​ Michele's minimal electronica was released to rave reviews in two special edition vinyl collections, EYECHANT and BESIDE HERSELF, and Michele will be performing live at select international venues throughout 2019. Michele is available for feature scoring and is working on her next LP collection inspired by the ancient art of espionage.
Jen Suwak
Professor Suwak has worked in the film/video field since 1990. She has worked as a producer, reporter, editor, director, sound recordist, and cameraman for the news and feature films. Her sculptures, animation, and award-winning documentary films have been shown in galleries and in film festivals including two runs at Austin Film Festival, San Francisco DocFest, Black Maria, and many others. She currently continues her freelance career while teaching production and theory courses at Kutztown University.
Jill Yesko
Jill Yesko is a Baltimore-based writer and documentary filmmaker. Her latest film, Tainted Blood: The Untold Story of the 1984 Olympic Blood Doping Scandal is available on Amazon and was recently screened at the International Cycling Film Festival in Barcelona. Jill is also the author of the acclaimed crime fiction novels Murder in the Dog Park and Dog Spelled Backwards: An Unholy Mystery.
Networking Session
5:00 p.m.
FREE.
Following the panel, please join us for networking session from 5:00 to 6:00 to mingle and meet with other local filmmakers as well as our panelists.
The Last Horseman of New York (2018) (1 hr 19 min)
6:15 p.m.
Tickets: $8 regular, $7 student & senior, $6.50 members
Written, Produced, Directed by Mary Haverstick
Produced & Music by Michele Mercure
The Last Horsemen of New York is a documentary feature that follows leaders of the horse carriage industry as they fight a mayor who has vowed to eliminate them on day one of his term. Cameras captured the struggle for 2 years, with the working class carriage drivers under assault from animal rights activists and politicos funded by billionaire real estate developers with an eye on the stables. Christina Hansen and Stephen Malone, the two industry spokespeople, are thrust by necessity into the limelight and find themselves in a bare knuckle brawl in a city known for political hardball. This saga has captured the headlines of every New York paper and launched investigations into the mayoral election and financing surrounding this issue. Joined by Liam Neeson, the carriage drivers and their horses remain on the street, but in a changing world the question remains: For how long? The film's exploration of money and influence in elections is even more timely now than when filming began.
This film will be followed by a Q&A/talback with filmmakers Mary Haverstick and Michele Mercure.
Tickets: $10 regular, $8 ArtsQuest Members, $7.50 students & seniors
Screens at 11:15 a.m. and 6:45 p.m.
Partners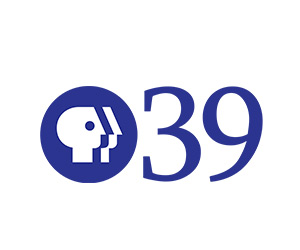 Past Winners
2018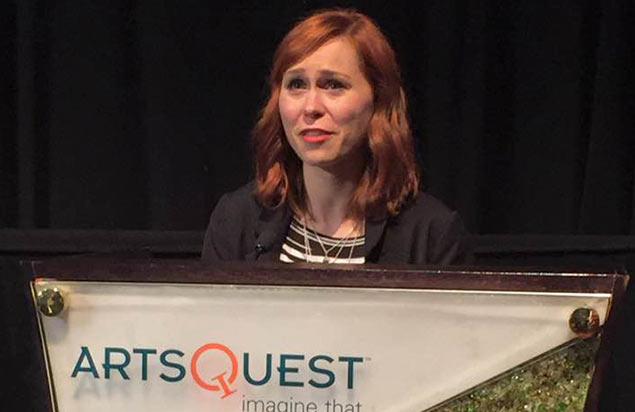 The 2018 GLVFF showcased twenty selections culled from 40+ submissions.
The 2018 jury included: Jeremy Ballin, Creative Director at LOL Productions; Adrianna Gober, Writer & Editor for Cinepunx; Catherine Ford, Cinema Committee member; Ann Knerr, ArtsQuest Cinema Committee Chair; Michael Kramp, Associate Professor of English at Lehigh University; Kelsey Snelling, Director; Amy Unger, Executive Producer at WFMZ and previous GLVFF Best Documentary winner; Zeke Zelker, CEO & President of IDreamMachine
Best Documentary: La Otra Manera (The Other Way), Joshua Marks (Cinematographer & Editor: Delaney McCaffrey of Lehigh University)
Best Narrative: Para Todo Mal…Para Todo Bien, Stephanie Gardner (Emmaus)
Audience Award: The Wisdom, Callie Harlan & Lindsay Penn (Bethlehem)
Best in Show: Big Money Agenda, Vincent Mondillo (Easton)
2017
The 2017 GLVFF showcased fourteen selections culled from 30+ submissions.
The 2017 jury included: Daniel Roebuck, actor/director; Stephanie Gardner, filmmaker/2015 GLVFF Best in Show winner; Ann Knerr, ArtsQuest Cinema Committee chair; Dan Maher, actor/director/3-time GLVFF award winner; Lauren McAloon, ArtsQuest Cinema Committee member; Jason Overdorf, filmmaker/owner, Jay & Brian's Excellent Video Store; Lauren Tocci, ArtsQuest Cinema Committee member.
Best Documentary: Big Pharma: Market Failure, Vincent Mondillo (Easton)
Best Narrative: The Greatest Movie of All Time, CJ Bambert & Tate Q. Steinberg (DeSales University)
Audience Award: Stage 7, Jen Suwak & Steve Abruzzese (Easton)
Best In Show: Stage 7, Jen Suwak & Steve Abruzzese (Easton)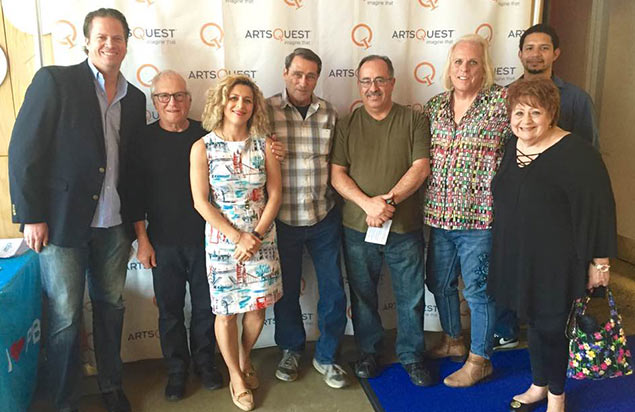 2015
Best Documentary: Letters to Frieda, Amy Unger (Allentown)
Best Web Series: Transform my Transformer, Dan Maher (Bethlehem)
Best Short <15min: In This Day and Age, Christine Shaman (Easton)
Best Short <50min: Temporary Shelter, Ellen Galperin, Toby Schwartz, Katie Weeks (Easton)
Audience Award: Letters to Frieda, Amy Unger (Allentown)
Best In Show: If I Had a Piano (I'd Play You the Blues), Stephanie Gardner (Emmaus)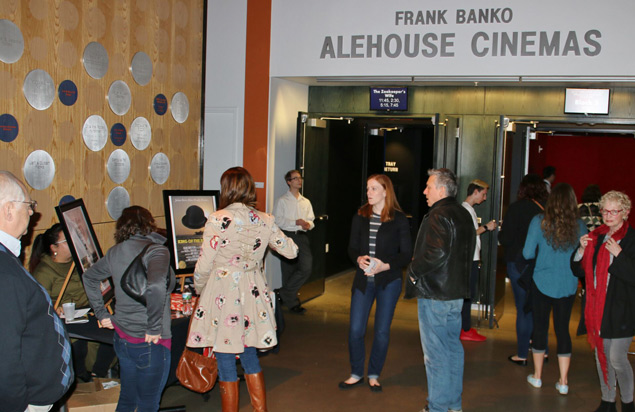 2014
Best Feature: Living with the Tiger, Mike Thomas and Roberta Morris Purdee (Easton)
Best Documentary: Aftershocks, Jaccii Farris (Allentown)
Best Web Series: Shark Week, Marie Guglielmo (Allentown)
Best Commercial/PR Video: El Sistema, Phil Osborne (Allentown)
Best Short < 10min: Plugged In, Ryan Spence (Allentown)
Best Short 10-40mi: S.T.E.M. Education and Technology: A Philly Snapshot, Sumitha Ramesh (Colmar)
Audience Award: The White Faced Man, Luke Ramer (Macungue)
Honorable Mention: Just Like We Used To, Suzanne Doran (Allentown)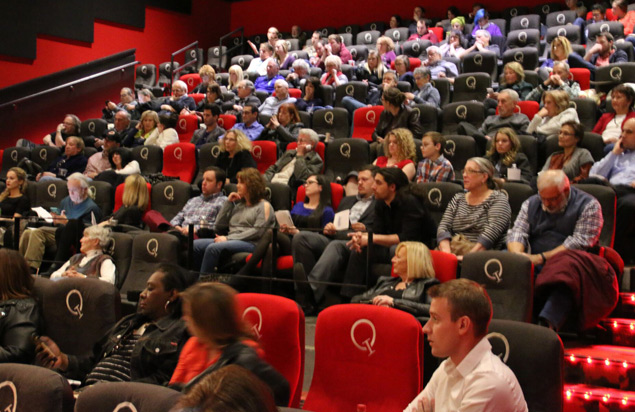 2013
Best Feature and Best Documentary: The Backyard Philly Project, Amanda Danziger (Allentown)
Best Short 15-50 Minutes: The First Four, Meghan Barwick, Laura Casale, Liana Prodorutti & Nadia Sasso (Bethlehem)
Best Short < 15min: Painted Love, John General (Hackettstown)
Best Web Series: The Flighty Ducks, Dan Maher (Bethlehem)
Audience Award: April Grace, Andrew Hutcheson (Washington)
Honorable Mention: Pulling Teeth, Jennifer Suwak & Steve Abruzzese (Bangor)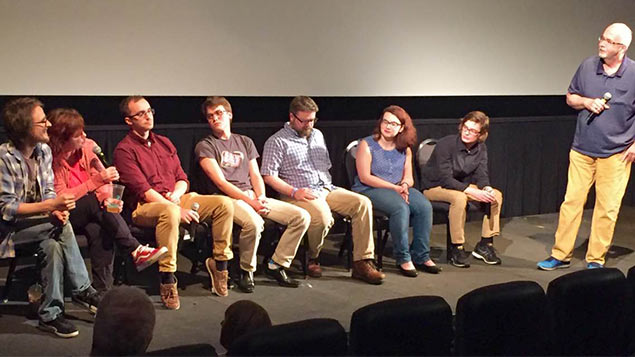 2012
Best Feature: Wallowitch & Ross: This Moment, Richard Morris (Bethlehem)
Best Short 15-50 Mintues: Doorman, Collin Kornfeind (Slatington)
Best Short < 15 Minutes: Please Kill Me Again, Spencer Snygg (Allentown)
Best Web Series: The Flighty Ducks, Dan Maher (Bethlehem)
Audience Award: The Super List, Adam Winston (Macungie)
Honorable Mention: A Cure, Matthew Herbertz (Center Valley)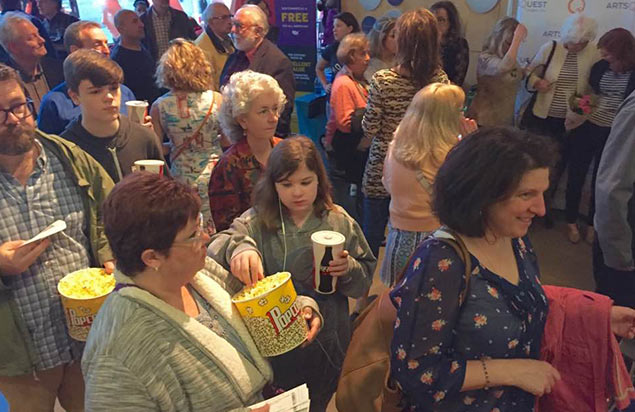 2011
Best Documentary: Animating Autism, Sean Feely & John Gross (Lehigh Valley)
Best Feature: The Obsession, Spencer Snygg (Allentown)
Best Short Film: One Way Out, Eric Leadbetter (Bethlehem)
Best Young Filmmaker: A Rough Draft, Anthony Delluva (Lehigh Valley)
Special Technical Achievement: Here, Courtney Eady (Allentown)