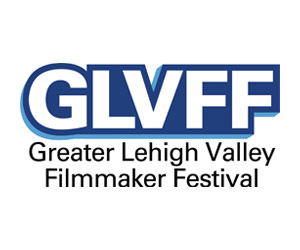 Greater Lehigh Valley Filmmaker Festival
April 6, 2019
The 2019 Greater Lehigh Valley Filmmaker Festival will take place on April 6th, 2019!
During the GLVFF, the ArtsQuest Cinema Committee will present one winner with the Best in Show Award and a $500 cash prize. The award will be determined by a jurying panel of committee members and regional film professionals. A celebration for filmmakers and cinephiles alike, the evening includes screenings of all the top submissions in the Frank Banko Alehouse Cinemas.
Submission Deadlines:
Early Submission: Friday, January 25th ($10 submission fee)
Late Submission: Friday, February 22nd ($20 submission fee/Still $10 for students)
Festival Lineup Announcement: Wednesday, March 6th
Stipulations:
Entries can be up to 30 minutes long and must have been filmed after Jan. 1, 2016. Copyrighted music is prohibited unless filmmaker has proper documentation.
We are also accepting films from high school students this year.
SUBMIT YOUR FILM HERE
*To any students wishing to submit, please contact Anthony DeSanctis, Festival Director, at adesanctis@artsquest.org for the student submission link*
Partners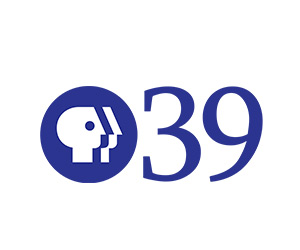 Past Winners
2018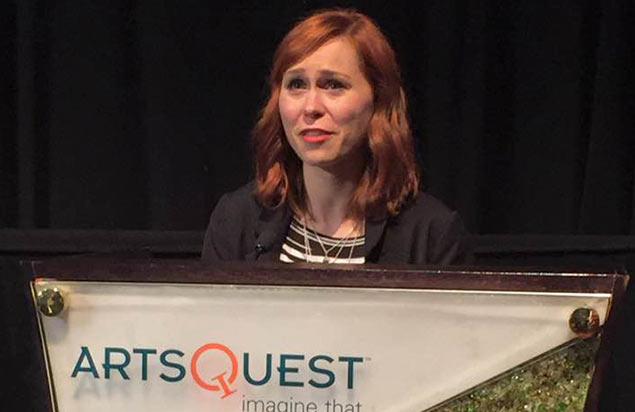 The 2018 GLVFF showcased twenty selections culled from 40+ submissions.
The 2018 jury included: Jeremy Ballin, Creative Director at LOL Productions; Adrianna Gober, Writer & Editor for Cinepunx; Catherine Ford, Cinema Committee member; Ann Knerr, ArtsQuest Cinema Committee Chair; Michael Kramp, Associate Professor of English at Lehigh University; Kelsey Snelling, Director; Amy Unger, Executive Producer at WFMZ and previous GLVFF Best Documentary winner; Zeke Zelker, CEO & President of IDreamMachine
Best Documentary: La Otra Manera (The Other Way), Joshua Marks (Cinematographer & Editor: Delaney McCaffrey of Lehigh University)
Best Narrative: Para Todo Mal…Para Todo Bien, Stephanie Gardner (Emmaus)
Audience Award: The Wisdom, Callie Harlan & Lindsay Penn (Bethlehem)
Best in Show: Big Money Agenda, Vincent Mondillo (Easton)
2017
The 2017 GLVFF showcased fourteen selections culled from 30+ submissions.
The 2017 jury included: Daniel Roebuck, actor/director; Stephanie Gardner, filmmaker/2015 GLVFF Best in Show winner; Ann Knerr, ArtsQuest Cinema Committee chair; Dan Maher, actor/director/3-time GLVFF award winner; Lauren McAloon, ArtsQuest Cinema Committee member; Jason Overdorf, filmmaker/owner, Jay & Brian's Excellent Video Store; Lauren Tocci, ArtsQuest Cinema Committee member.
Best Documentary: Big Pharma: Market Failure, Vincent Mondillo (Easton)
Best Narrative: The Greatest Movie of All Time, CJ Bambert & Tate Q. Steinberg (DeSales University)
Audience Award: Stage 7, Jen Suwak & Steve Abruzzese (Easton)
Best In Show: Stage 7, Jen Suwak & Steve Abruzzese (Easton)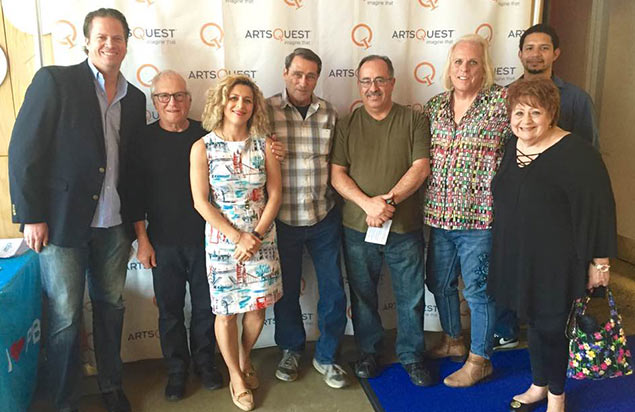 2015
Best Documentary: Letters to Frieda, Amy Unger (Allentown)
Best Web Series: Transform my Transformer, Dan Maher (Bethlehem)
Best Short <15min: In This Day and Age, Christine Shaman (Easton)
Best Short <50min: Temporary Shelter, Ellen Galperin, Toby Schwartz, Katie Weeks (Easton)
Audience Award: Letters to Frieda, Amy Unger (Allentown)
Best In Show: If I Had a Piano (I'd Play You the Blues), Stephanie Gardner (Emmaus)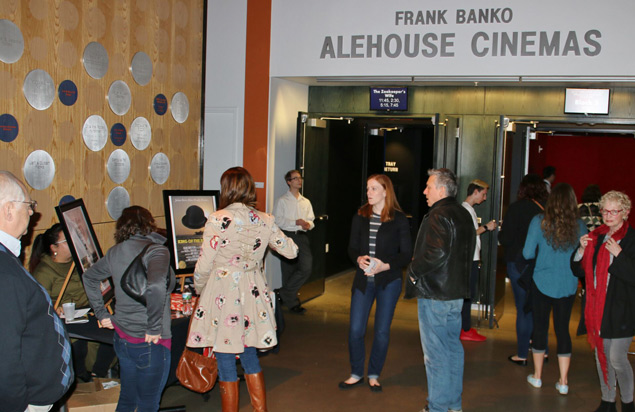 2014
Best Feature: Living with the Tiger, Mike Thomas and Roberta Morris Purdee (Easton)
Best Documentary: Aftershocks, Jaccii Farris (Allentown)
Best Web Series: Shark Week, Marie Guglielmo (Allentown)
Best Commercial/PR Video: El Sistema, Phil Osborne (Allentown)
Best Short < 10min: Plugged In, Ryan Spence (Allentown)
Best Short 10-40mi: S.T.E.M. Education and Technology: A Philly Snapshot, Sumitha Ramesh (Colmar)
Audience Award: The White Faced Man, Luke Ramer (Macungue)
Honorable Mention: Just Like We Used To, Suzanne Doran (Allentown)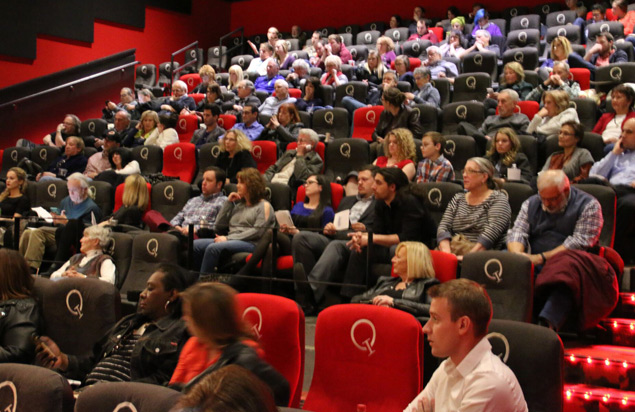 2013
Best Feature and Best Documentary: The Backyard Philly Project, Amanda Danziger (Allentown)
Best Short 15-50 Minutes: The First Four, Meghan Barwick, Laura Casale, Liana Prodorutti & Nadia Sasso (Bethlehem)
Best Short < 15min: Painted Love, John General (Hackettstown)
Best Web Series: The Flighty Ducks, Dan Maher (Bethlehem)
Audience Award: April Grace, Andrew Hutcheson (Washington)
Honorable Mention: Pulling Teeth, Jennifer Suwak & Steve Abruzzese (Bangor)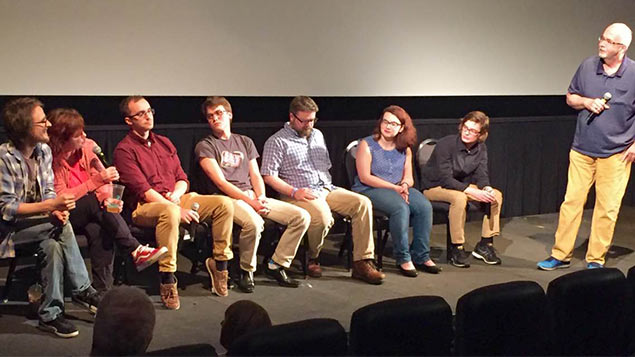 2012
Best Feature: Wallowitch & Ross: This Moment, Richard Morris (Bethlehem)
Best Short 15-50 Mintues: Doorman, Collin Kornfeind (Slatington)
Best Short < 15 Minutes: Please Kill Me Again, Spencer Snygg (Allentown)
Best Web Series: The Flighty Ducks, Dan Maher (Bethlehem)
Audience Award: The Super List, Adam Winston (Macungie)
Honorable Mention: A Cure, Matthew Herbertz (Center Valley)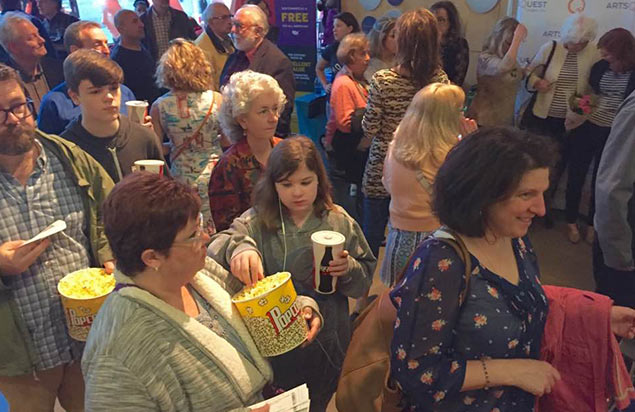 2011
Best Documentary: Animating Autism, Sean Feely & John Gross (Lehigh Valley)
Best Feature: The Obsession, Spencer Snygg (Allentown)
Best Short Film: One Way Out, Eric Leadbetter (Bethlehem)
Best Young Filmmaker: A Rough Draft, Anthony Delluva (Lehigh Valley)
Special Technical Achievement: Here, Courtney Eady (Allentown)