Cars & Coffee Lehigh Valley presented by Koch Automotive Group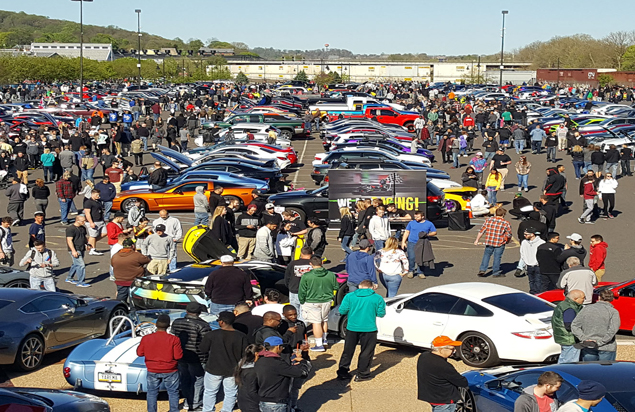 Event time: 9 a.m.-noon
A free event for the community, Cars & Coffee encourages car and truck aficionados from throughout the region to come together for a fun-filled morning featuring up to 500 different vehicles of all makes and models. In 2019, the series drew more than 25,000 visitors to SteelStacks throughout the year.
Started by local car enthusiasts Dan Kendra and Dr. Johnny Chung as a way to bring car collectors together in a fun, relaxed atmosphere, Cars & Coffee showcases a diverse array of muscle cars, hot rods, vintage collectibles and other vehicles at PNC Plaza and other locations on the SteelStacks campus. In addition to strolling aisles upon aisles of vehicles, attendees can also purchase light breakfast options including breakfast sandwiches, muffins and coffee at the Mack Truck Stop at the Levitt Pavilion.
For more information and to view past events visit Cars & Coffee Lehigh Valley on Facebook.
Presented by: