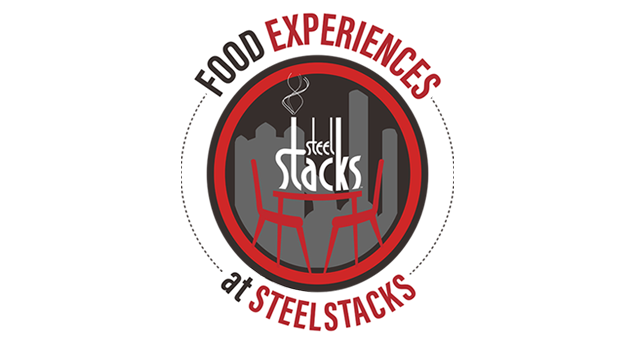 Entertainment is on the menu…
As a community-focused arts organization, ArtsQuest has been committed to providing free and low-cost arts, cultural and educational programming to our region for that past 36 years.
Like everyone, we've had to adapt our offerings to meet the challenges of 2020, but we're excited to be able to offer you these great dining/show experiences at SteelStacks. Keep reading to learn more about our shows and the health and safety measures we're taking.
Musikfest Cafe presented by Yuengling (purchase tables in advance):
Dinner and a show in the Cafe is back, but instead of buying tickets, patrons must purchase a socially-distanced table.
Palette & Pour (FREE reservations in advance):
Our new brand new restaurant is now open for dinner and features live performances. Tables are socially distanced and therefore very limited, so reservations (FREE) are highly encouraged (and often necessary).
Health and Safety Guidelines
The health and safety of our patrons, vendors, volunteers, staff, and everyone attending our campus, buildings, and events is of the utmost importance to ArtsQuest and we have established a number of best practices and procedures based on guidelines from the CDC, City of Bethlehem and the Commonwealth of Pennsylvania. Please click here to read all of the safety guidelines and regulations in place for attendance at these events.