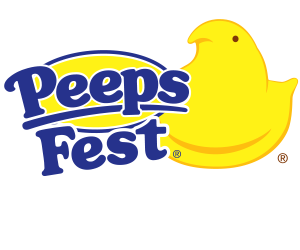 PEEPSFEST®
December 30 & 31
Family fun is the name of the game at PEEPSFEST®, the annual two-day New Year's Eve festival celebrating the fun and excitement of the PEEPS® Brand at the iconic SteelStacks in Bethlehem, PA. Each year, fans arrive from all over the country to enjoy family-friendly activities and marvel at the PEEPS® Chick Drop – a 4-feet, 9-inches tall, 400-pound lit PEEPS® Chick that descends at 5:15 p.m. on Dec. 31 to commemorate the beginning of an exciting new year. This year will be no different! To close out 2020 in the sweetest way possible, fans will experience the 12th annual PEEPSFEST® 2-day festival virtually featuring the PEEPS® Chick drop in person with limited seating. Whether you'll be joining us online or in person, we hope you'll celebrate with us on December 30th or 31st from the comfort of your home across the United States, or safely with us in Bethlehem, PA.
Virtual PEEPSFEST® Daily Show on December 30 and 31
Join us for the sweetest end of year celebration on December 30th and 31st! Tune in from the comfort of your home online for the Virtual PEEPSFEST® Daily Show to enjoy your favorite music, crafts and entertainment from local Lehigh Valley organizations and nonprofits. More details to come, so check back here for updates very soon!
PEEPSFEST Sponsors
Broadcast Sponsor