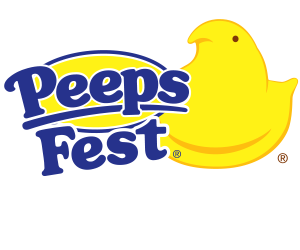 PEEPSFEST®
December 30 & 31
Buy Tickets – December 30 · SOLD OUT – December 31
December 30: the PEEPSONALITY® Family Fun Run/Walk
2 p.m. doors (1-hour early entry to PEEPSFEST®
2:10-2:15 p.m. walk start
1 mile walk, 3 lap loop
Band and MC on the Levitt stage
Meet your favorite local mascots as they direct and cheer everyone on.
Sampling stations positioned on the walk/run course
PEEPS® inspired activities on the Levitt Lawn.
Awards given out to participants with the most PEEPSONALITY®
Ring in the New Year at PEEPSFEST® from 3 – 6 p.m. on Thurs., Dec. 30 or Fri., Dec. 31. The sweet celebration will return to the SteelStacks campus in Bethlehem, Pa. with a new outdoor ticketed format and new family-friendly activities.
This year's festival will take place entirely outdoors and tickets will be required to ensure a safe and quality experience for all in attendance. Tickets, which can be purchased for $5 per person, will be limited and include Just Born Quality Confections goodie bags for all kids under 12, one coupon to redeem a free s'mores kit for all kids under 12 and access to live music and entertainment and PEEPS® sampling stations. Everyone's favorite event, the PEEPS® Chick Drop, will take place each day at 5:30 p.m. The whole family can also enjoy activities like the PEEPSFEST® Scavenger Hunt, the Leaning Tower of PEEPS®, cornhole, Jenga and crafts by local groups from around the Lehigh Valley.
This two-day festival will feature live musical performances. As per tradition, the massive PEEPS® Chick, weighing in at 400 pounds and standing 4 feet and 9 inches tall, will descend for the countdown to the New Year on both Dec. 30 and Dec. 31, followed by a stunning display of fireworks.
New this year will be PEEPSONALITY® Family Fun Run/Walk on December 30. Tickets, which can be purchased for $10, will include early entry into the event, an opportunity to sample unique PEEPS® flavors, photo opportunities with Lehigh Valley mascots and a special prize for the participants with the most PEEPSONALITY®.
The 13th Annual Lehigh Valley PEEPS® Diorama Competition will be completely virtual this year. The online gallery display and voting will commence on Mon., Dec. 20 and go through December 27 at 11:59 p.m. Families, students and businesses are encouraged to participate. More information will be released soon on how to purchase your own Just Born Quality Confections candy starter kit and join in on the fun!
Tickets and additional details will be available soon on steelstacks.org/PEEPSFEST. To help ensure the safety of children and families at PEEPSFEST®, it is highly recommended that masks are worn throughout the event. ArtsQuest will continue to follow the latest CDC, state and local health and safety guidelines. Visit artsquest.org/safety for the latest updates.
Lehigh Valley PEEPS® Diorama Competition
PEEPle's Choice Vote Now!
Vote Now!
*only one vote eligible per valid email address.
Click the thumbnail to see the full size image.