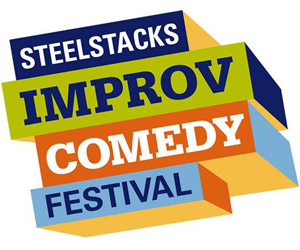 SteelStacks Improv Comedy Festival
January 25 & 26, 2019
The SteelStacks Improv Comedy Festival is two days of almost-but-not-quite non-stop improv comedy in Bethlehem, PA. Each day features a marathon-style lineup of sets by performers from around the world.
The 2019 edition of the festival will feature headline performance from Off Book: The Improvised Musical Podcast with Zach Reino and Jessica McKenna and Astronomy Club!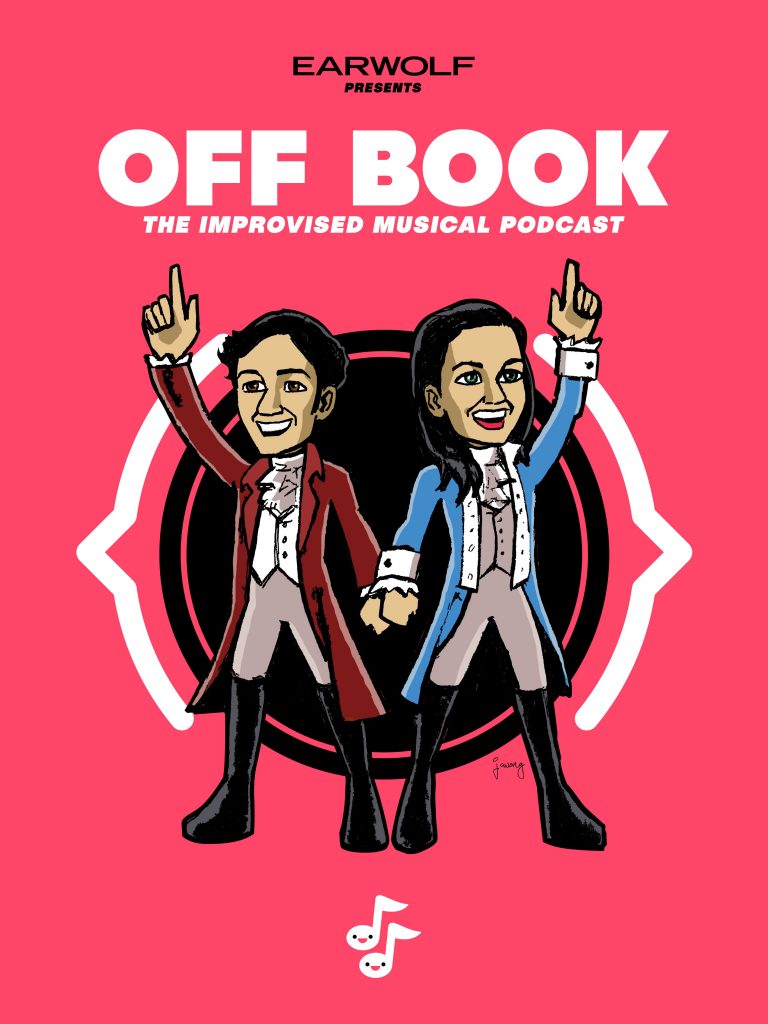 Every week Jessica McKenna and Zach Reino sit down and record a completely improvised musical in an attempt to combat the notion that musicals should be "carefully crafted" or "thought out at all." This time they are doing it live! Accompanied by the incomparable Scott Passarella on the keys and produced by Earwolf.
"Warning: Downloading Off Book may cause you to laugh uncontrollably in a public space." – USA TODAY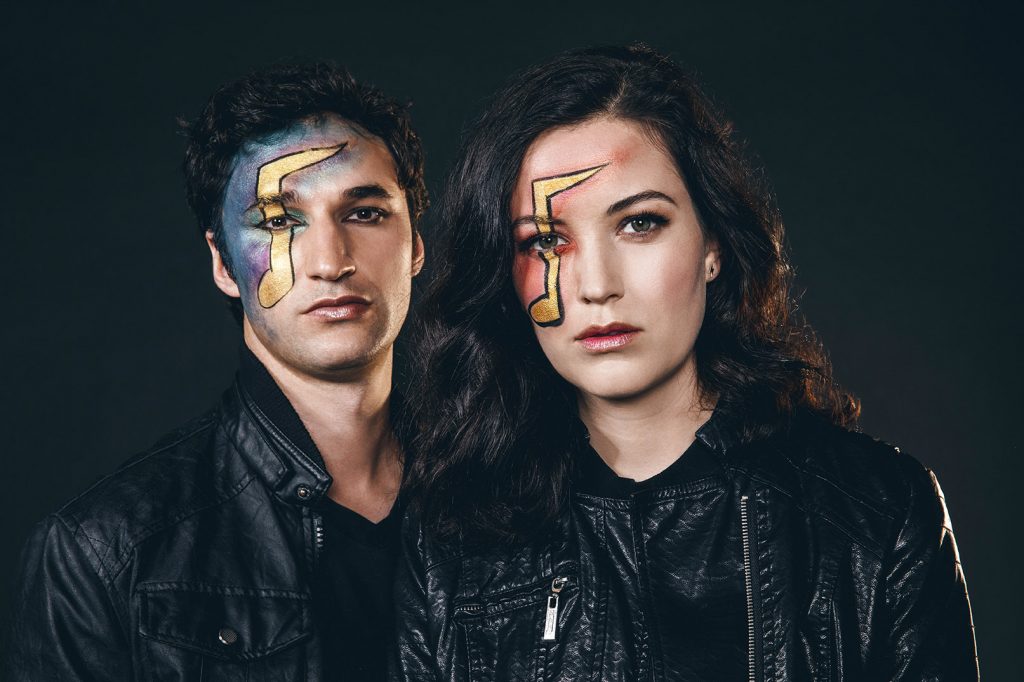 Zach Reino and Jessica McKenna
"Every entirely re-listenable song, and the way characters fold into each other's narrative, is awe-inspiring and totally delightful." – The AV Club
Zach Reino and Jessica McKenna are better known as the musical sketch duo The Zach and The Jess. They've written musical sketches for Party Over Here, Buzzfeed, FunnyOrDie, Nickelodeon, and they created and starred in "Serious Music," a digital series for ABC.
Their weekly improvised musical podcast called, "Off Book" on Earwolf, has been praised by various online publications including Indie Wire, USA Today, Parade, AV Club and Splitsider. The podcast has also performed live at the renowned Just For Laughs Comedy Festival in Montreal, Seattle's Bumbershoot Festival and Comedy Central's Clusterfest Festival in San Francisco. Between their podcast and UCB performances Jess and Zach sometimes improvise four musicals a week. It's almost like it's no big deal to write a musical. Boom! Rodgers and Hammerstein ya been roasted!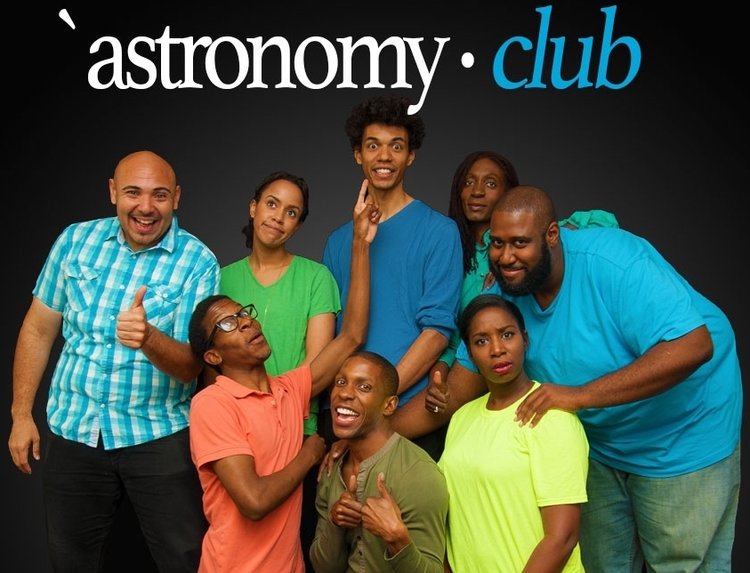 Astronomy Club is a New York-based improv and sketch comedy group. Their self-titled Comedy Central digital series just premiered earlier this fall. They perform weekly in the improv show "Let's Talk About Race, Baby!" on Mondays at the Upright Citizens Brigade Theatre, East Village, where they formerly were an improv house team.
The team was named NYCF/Comedy Central Sketch Comics to Watch 2016 and members of Astronomy Club have been featured on NBC, HBO, TBS, SyFy, IFC, TruTV, MTV, VH1, Funny Or Die, Above Average, Unbreakable Kimmy Schmidt, and Orange Is The New Black.
Astronomy Club: Comedy Central's Best New Digital Series – Vulture.com

"The surprising, insightful places where (Astronomy Club) performers can end up simply by following suggestions solicited from the crowd is as clear an example as any of the beauty of improv." – The New York Times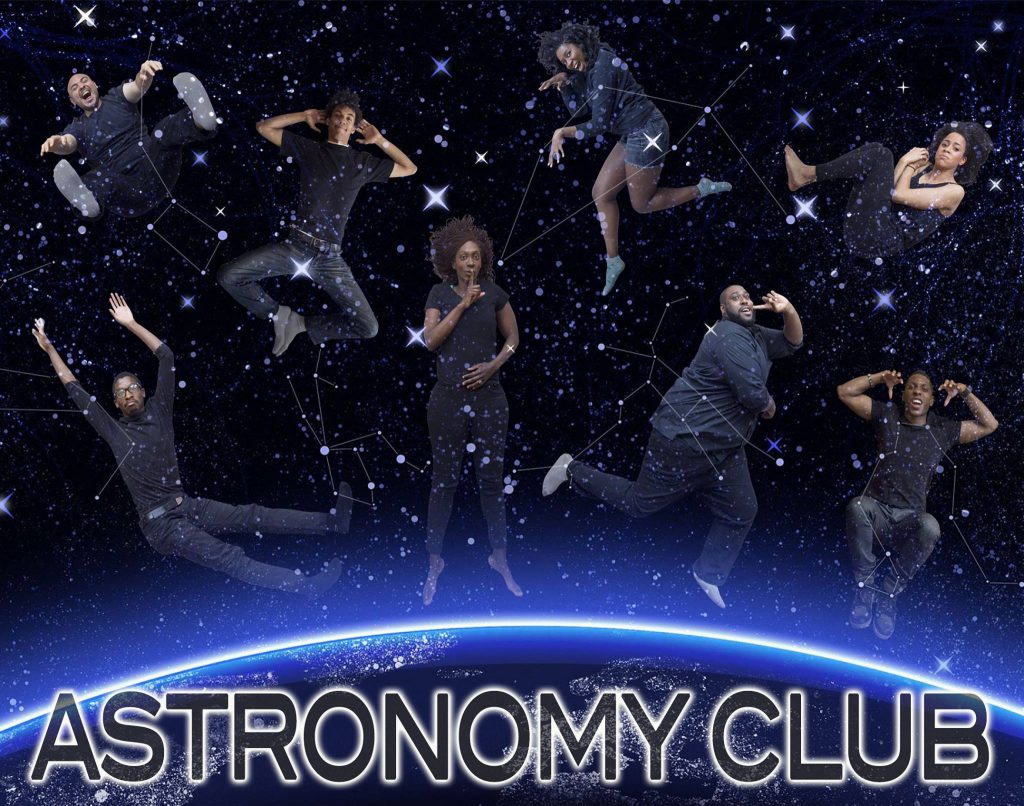 Astronomy Club is Shawtane Bowen, Jonathan Braylock, Ray Cordova, Caroline Martin, Jerah Milligan, Monique Moses, James III, and Keisha Zollar.
#SSICF On The Social Medias
We're on Facebook at facebook.com/steelstacksimprovcomedyfestival and you can tweet in our general direction at @SteelStacks.