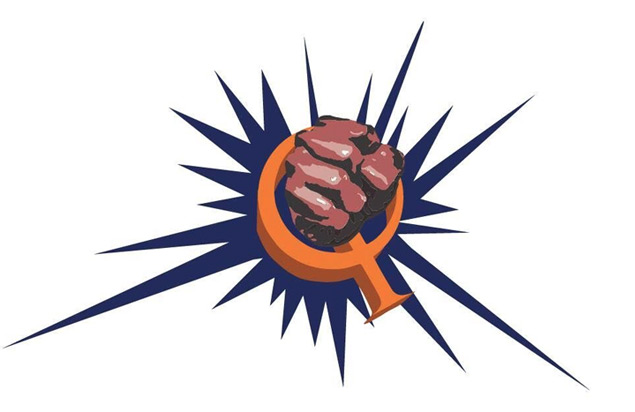 SmashQuest
Saturday, November 11 · view days & times
Venue: Capital BlueCross Creativity Commons

Buy Tickets
Doors Open: 11:30 am
Come to SteelStacks for a day of video gaming in a competitive and friendly environment-SmashQuest! Take part in a regional Smash Bros tournament for cash prizes or bring your favorite multiplayer game for casual fun. Test your skill against other players in Melee and Smash for Wii U, as well as a host of other fighting and party games for fun and prizes.
Play at dedicated FFA setups to win tokens that can be exchanged for prizes! Compete in side tournaments for even more tokens and pick your loot!
Fees
Venue Fee: $10 | $6 Students | Children under 10 enter for free
Smash 4 1v1 - $10
Smash 4 2v2 - $10 per team ($5 per person)
Full Setup Discount: When it comes to bringing your own setup, bringing a Wii U will save you $5 off of the venue fee. PLEASE let us know at least one day prior to the tournament, any request made afterwards may unused and denied. A full setup includes the following:
Wii U
Monitor/TV (Lagless/minimal input lag)
Smash for the Wii U (with all DLC available)
Gamecube Adapter
Stream: Twitch.tv/MasterHandGaming
Brackets: Coming soon!
Facebook
SCHEDULE (May change in the future!)
Registration: 12:00 pm
Smash 4 2v2: 2:30 pm
Smash 4 1v1: 5:00 pm
Note: We are lenient on starting times, just make sure to notify us if you're on your way or running late! (Post on Facebook event page or let some staff know.) Bracket registration closes 30 minutes before the event SHARP.
RULESETS
Super Smash Bros. for Wii U Ruleset
2 stock (3 stock for doubles, if applicable)
6 minutes (8 minutes for doubles, if applicable)
No items
Damage ratio: 1.0
Pause off is recommended
Starters: Battlefield, Final Destination*, Smashville, Town & City, Lylat Cruise
Counterpicks: Omega Stages*
All Semi-finals and Finals are Best-of-5
No Dave's Stupid Rule
No Gentleman's Clause
1 ban for winner of previous game
* Banning Final Destination bans Omega Stages and vice versa
* Omega stages consist of: Wily's Castle, Midgar, and Suzaku Castle
General Rules:
Custom moves are DISABLED.
Amiibo's are banned.
Loading anything on to the consoles from a Nintendo portable gaming system is FORBIDDEN unless approved by the organizer.
You may not play on a stage that is not on the available stages list. This will result in a double disqualification.
Set Procedure:
Players select characters. Double blind pick may be initiated.
Players strike to starter stage in 1-2-1 fashion. Rock-Paper-Scissors, Judge Method, or Reslived's Method may be used to determine who strikes first. Game 1 is played.
Winner of Game 1 bans 1 stage from the full list of stages. Loser of Game 1 selects from remaining stages.
Winner of Game 1 switches characters if necessary.
Loser of Game 1 switches characters if necessary. Game 2 is played. Repeat steps 3-5 until set is completed.
Additional Info
Food and beverage available at the Mike & Ike Bistro
GENERAL RULES:
BRING YOUR OWN CONTROLLER!
Anyone who Vandalizes any property will be disqualified and thrown out of the building without a refund.
PAYOUTS
Super Smash Bros for Wii U
1st Place - 60% of Entry Fees
2nd Place - 30% of Entry Fees
3rd Place - 10% of Entry Fees
Schedule
Venue Information
Capital BlueCross Creativity Commons
ArtsQuest Center
101 Founders Way
Bethlehem, PA 18015
610-297-7100
map & directions