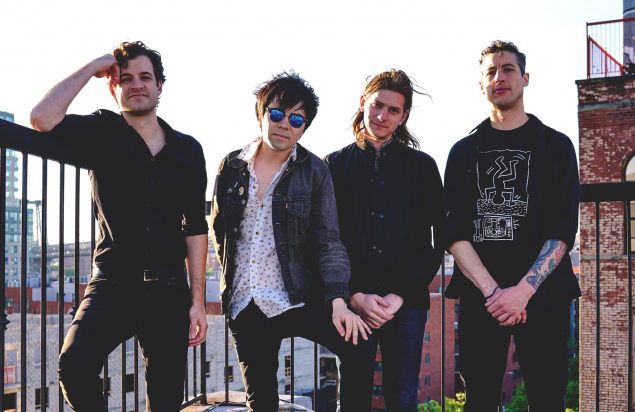 Best Behavior
Saturday, September 23 · view days & times
Venue: TD Community Stage on the Air Products Town Square

FREE
Hailing from Brooklyn, Best Behavior is an incendiary four-piece garage pop band comprised of songwriter and lead vocalist Alex Gruenburg, Jon Mann, Chris Jimenez, and Daniel Jacobson.

Taking cues from '60s British Invasion bands and laced with rich harmonies and surfy, reverb-drenched guitars, their debut album Good Luck Bad Karma has garnered praise, being hailed "…a tambourine-shaking good time" by AllMusic.com, with Diffuser.fm stating: "In our quest to find the official song of the summer, we think it's safe to say 'Bad Habit' is the top contender."

Deeply rooted in high-energy rock and roll, Best Behavior reintroduces sounds forged by bands as diverse as The Kinks, The Velvet Underground, The Beach Boys, The Who, and recent acts like The Strokes and Tame Impala, and they've amassed a devoted following in New York City thanks to their electrifying live show and Gruenburg's honest, clever songwriting.

Having played sold-out shows at venues like Irving Plaza and supported bands including The Darkness, The Struts, Pains of Being Pure At Heart, and Gang of Youths, the band has also cut its teeth on the festival circuit, including Brooklyn's own Northside Festival, CMJ (NYC), Mondo (NYC), Musikfest (PA), and Savannah Stopover (GA).
Schedule
Venue Information
TD Community Stage on the Air Products Town Square
ArtsQuest Center
101 Founders Way
Bethlehem, PA 18015
610-297-7100
map & directions