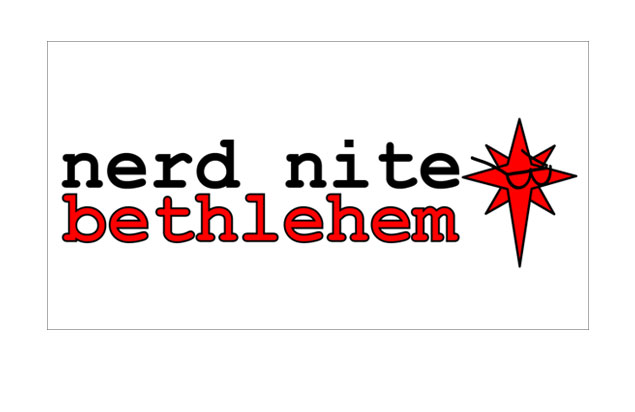 Nerd Nite Bethlehem
April 19 – December 20, 2018 · view days & times
Price: $8 | $7.50 student & senior | $7 ArtsQuest Member
Venue: Frank Banko Alehouse Cinemas

Buy Tickets
Doors: 7:30 pm | Show: 8:00 pm
Nerd Nite is a worldwide series of fun and education lectures, comedy, music, games, and drinking. The Bethlehem version, hosted every third Thursday of the month at the ArtsQuest Center, is hosted by Lehigh Valley-based standup & writer Glen Tickle.
Each night three speakers will present talks on a range of topics from science, video games, technology, and other nerdy pursuits. Grab a beer, pull up a seat, and learn something interesting at this unique event.
March 15
On June 11th 1982, Steven Spielberg's E.T. was released to theaters and instantly became a global smash. It was such a ubiquitous force in popular culture in the 1980s that it inspired pop songs, ripoffs aplenty, endless merchandise — including an notoriously ill-fated Atari game that nearly ended the first wave of home video gaming, and, um, even porn spoofs. Yeah, E.T. was everywhere in the Reagan era, and in this talk Chris Cummins (Den of Geek, Sci-Fi Explosion, Music Video Book Club) will examine some of the reasons why he thinks E.T. captured the imagination of a generation as he looks at E.T. oddities that will make you want to phone home or empty your fridge of beer.
Chris Cummins is a Philadelphia-based writer who has worked for Den of Geek, Uproxx, Geekadelphia, Topless Robot, and Archie Comics. He is one of the bosses of Nerd Nite Philadelphia, and is the producer/host of the multimedia comedy shows Sci-Fi Explosion and Music Video Book Club. You can follow him on Twitter at @bionicbigfoot and @scifiexplosion.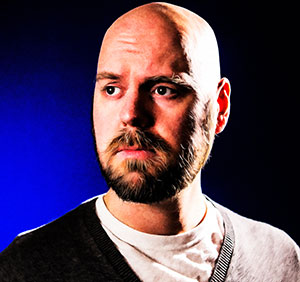 Beast Wars are the Best Wars: comedian & transformers nerd Dan Maher will provide irrefutable evidence as to what makes the late 90's Transformers continuation series 'Beast Wars' the greatest science fiction war of all time.
Dan Maher is a writer, improviser, and director. He is a performer (ManDudeBro), director (the SteelStacks '#Best of" show, Knofe Training Sales Demo), and creator of the ArtsQuest improv class curriculum. He studies improv & comedy wherever he can (Upright Citizens Brigade, BATS improv, PHIT). Some of his teachers include Jordan Klepper, Amey Goerlick, Kristen Schier, Anthony Atamanuik, WIll Hines, Zoe Galves, and Betsy Stover. Dan won various Addy, Telly, and film festival awards' edited a cable-broadcast mockumentary series about fishing' and one time voiced a barking dog in a Sesame Street Cartoon.
This show will contain adult language and/or situations. Anyone coming in between the ages of 13 and 17 must be accompanied by a parent or guardian. No child 12 or under will be admitted.
Schedule
Venue Information
Frank Banko Alehouse Cinemas
ArtsQuest Center
101 Founders Way
Bethlehem, PA 18015
610-297-7100
map & directions