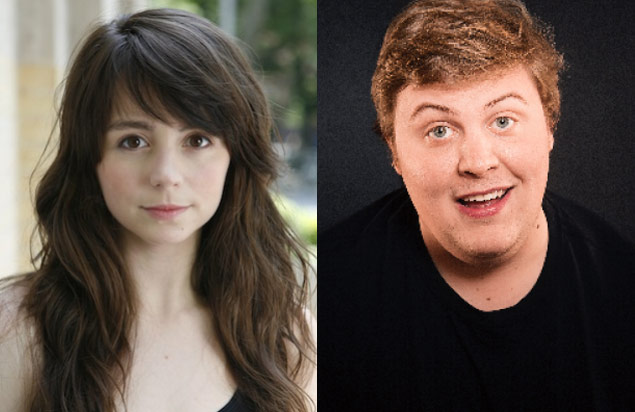 Unleash Your Monster with Sebastian Conelli and Chet Siegel
Saturday, January 27 · view days & times
Price: $39 | $35 ArtsQuest Member
Venue: Banko Gallery

Buy Tickets
Saturday, January 27 | 2pm-5pm
Do you play low energy often? Do you find that you cannot meet your scene partners at their level of intensity? Do you want to play more boldly? This workshop is designed to help you access that extra spark currently missing from your scene work.
Students must have completed an introductory longform improv class in order to take this workshop. If you have a question as to whether you have the experience required to enroll, please contact Ryan Hill at rhill@artsquest.org.
Sebastian Conelli performs with the Law Firm every Friday at 10:30 at UCB Chelsea, The Friday Night Show every Friday at 8:30 at The Magnet Theater, and is an actor on UCB Digital Team The Council. Sebastian was a former member of Harold Team Slamball and The Enemy (2014 UCBNY Cagematch Champions).
Sebastian has been in videos for IFC, Nicktoons, CH2, Above Average and Late Night with Seth Meyers. If you see his mother please tell her he is a good man.
Chet Siegel is a NYC based, West Virginia raised actress and comedian. At UCBT NY, she performs with the Harold team, Namaste. At Magnet Theater, she teaches improv and performs with The Armando Diaz Experience, The Weave, Kiss:Punch:Poem, The Boss, Magnet TourCo, & her sketch team, The Misses.
She has been lucky to teach and perform improv all over the US and Canada for comedy festivals, colleges, corporations and more. She studied acting at BADA, Sarah Lawrence, & Primary Stages; she studied improv and sketch at Magnet Theater, iO Chicago, & UCBT NY with Armando Diaz, Ed Herbstman, Joe Bill, James Eason, Rachel Hamilton, Joe Wengert, Neil Casey, & many more.
She also takes hip-hop dancing classes at Crunch Gym because they're really freeing. If you have a dog, please let her pet it. It will make her day.
Students must be 18 or older at the time of the workshop. Workshop durations are approximate and may go longer or shorter based on the amount of students enrolled.
Schedule
Venue Information
Banko Gallery
Banana Factory
25 W Third Street
Bethlehem, PA 18015
610-332-1300
map & directions