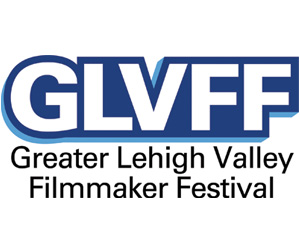 Greater Lehigh Valley Filmmaker Festival
presented by PHILMCOLLAB.com
April 8, 2017
Buy Tickets
The Greater Lehigh Valley Filmmaker Festival is back and, with a jury that includes Bethlehem-born actor/filmmaker Daniel Roebuck, ready to present the best our area has to offer!
Presented in three separate blocks, each of which to be followed by a Q&A session with the filmmakers, the 2017 GLVFF will showcase fourteen selections culled from 30+ submissions. A ceremony will be held after Block 3's Q&A session wherein we'll award the jury prizes for Best in Show, Best Narrative Film, and Best Documentary Film, in addition to an Audience Award based solely on audience voting.
The director whose film wins Best in Show will be awarded a $500 cash prize!
The 2017 jury includes: Daniel Roebuck, actor/director; Stephanie Gardner, filmmaker/2015 GLVFF Best in Show winner; Ann Knerr, ArtsQuest Cinema Committee chair; Dan Maher, actor/director/3-time GLVFF award winner; Lauren McAloon, ArtsQuest Cinema Committee member; Jason Overdorf, filmmaker/owner, Jay & Brian's Excellent Video Store; Lauren Tocci, ArtsQuest Cinema Committee member.
Partners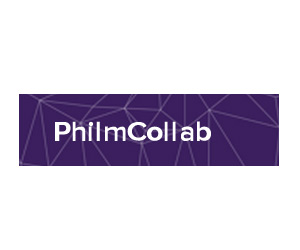 All selections are listed alphabetically by film title per block, and not necessarily in the order in which the selections will be screened.
Block one Films: 4:30pm – total runtime: 65min.
The Child and the Dead – Marc Ripper & Karina Ripper (Hellertown) – 19min.
A modern gothic fable set in the wilderness of the Pacific Northwest. Cosmic wonder and fates collide when a father, his son and lover are left stranded after a car accident with a stranger. This is an occurrence, a crime, and the account through the eyes of a child.
Commercial Crabberman – Andrew DiAngelis (DeSales University) – 11min.
A short documentary that brings audiences into the exciting and often unseen world of professional crabbing. We join the Muermann family in in Lanoka Harbor, NJ, a small town on the Barnegat Bay, to discover what goes into catching the blue claw crabs that many hungry costumers in NJ, NY, and Philadelphia restaurants consume nearly daily.
Flip of a Coin – Trisha Thompson (Allentown) – 18min.
Bobby's day starts out like an ordinary day, as she fights for her spot in a male dominated organization. Then her psychopath boss gives her an ultimatum that costs Bobby her job and threatens her relationship. When she conveys her predicament to her wife Beverly, she is forced to choose either love or money. She decides to let fate decide by flipping a coin.
Grief – Nick Lallo (DeSales University) – 18min.
(Out of competition)
Grief tells the story of Wes Donovan, a college freshman who is confronted with the suicide of his high school love, and what her actions mean for him.
Block Two Films: 6:15pm – total runtime: 62min.
AltLV: Under the Clothesline – Lawrence Milano (Bethlehem) – 8min
(Out of competition)
A short documentary focusing on the band Under the Clothesline and its two members preparing to hike the Appalachian Trail together.
Big Pharma: Market Failure – Vincent Mondillo (Easton) – 29min.
This short documentary explores the problem of excessive drug prices in the US. Why do we pay twice as much as the rest of the world for our prescription drugs?
Interviewers – Alfred Greenbaum (DeSales University) – 5min.
Nick Fowler, a fresh college graduate, has just landed his first big job interview. He has no idea what to expect, and his nerves get the better of him as he strives to make a good first impression. Once he enters Chris' office, no amount of preparation could have readied him for the absurdity that takes place.
The Lavatory Experiment – Joseph Bologna (DeSales University) – 6min.
This harrowing tale is about the damage of clashing opinions and refusal to accept opposing points of view… about toilet paper wiping techniques.
Marjorie's Funeral – Amy Unger (Allentown) – 14min.
A trio of ne'er-do-well siblings has reunited for the funeral of their mother, Marjorie. But the proceedings don't go as planned, and, through a series of unforeseen happenings, the siblings will come to understand why losing your mother can truly feel like the end of the world.
Block Three Films: 7:50pm – total runtime: 58min.
Anemotion – Nicholas Tassoni (Easton) – 12min.
Anemotion is a short, partially animated comedy parodying romantic films. A shy young woman must control her feelings that have become personified in order to overcome her obstacles.
From The Earth: A Tribute to the Slate Belt Heritage and Culture – Lois Silver (Scotrun) – 12min.
This short documentary is a retelling of the American immigrant experience; a diary of life in the small, post-industrial region of the Slate Belt and an elegy to a dying slate industry.
The Greatest Movie of All Time – CJ Bamert and Tate Q, Steinberg (DeSales University) – 12min.
Dave and Angela are on a mission to pitch the next big movie to a pair of studio executives. The story of Larry, an ordinary boy who is brought to a new and exciting world filled with sharks, robots, and the princesses in need of saving. All he needs is to find some courage and he will become a hero whose story is told for centuries. Can Dave and Angela sell this pitch?
Stage 7 – Jen Suwak & Steve Abruzzese (Easton) – 17min.
This short documentary follows Frieda as she goes through Alzheimer's disease with her daughter and boyfriend.
You Can't Run – Anthony DeSanctis & Tom Peeler (Bethlehem) – 6min.
(Out of competition)
A jogger continuously finds his morning work-outs interrupted by a series of grisly horrors.
Past Winners
2015
Best Documentary: Letters to Frieda, Amy Unger (Allentown)
Best Web Series: Transform my Transformer, Dan Maher (Bethlehem)
Best Short <15min: In This Day and Age, Christine Shaman (Easton)
Best Short <50min: Temporary Shelter, Ellen Galperin, Toby Schwartz, Katie Weeks (Easton)
Audience Award: Letters to Frieda, Amy Unger (Allentown)
Best In Show: If I Had a Piano (I'd Play You the Blues), Stephanie Gardner (Emmaus)
2014
Best Feature: Living with the Tiger, Mike Thomas and Roberta Morris Purdee (Easton)
Best Documentary: Aftershocks, Jaccii Farris (Allentown)
Best Web Series: Shark Week, Marie Guglielmo (Allentown)
Best Commercial/PR Video: El Sistema, Phil Osborne (Allentown)
Best Short < 10min: Plugged In, Ryan Spence (Allentown)
Best Short 10-40mi: S.T.E.M. Education and Technology: A Philly Snapshot, Sumitha Ramesh (Colmar)
Audience Award: The White Faced Man, Luke Ramer (Macungue)
Honorable Mention: Just Like We Used To, Suzanne Doran (Allentown)
2013
Best Feature and Best Documentary: The Backyard Philly Project, Amanda Danziger (Allentown)
Best Short 15-50 Minutes: The First Four, Meghan Barwick, Laura Casale, Liana Prodorutti & Nadia Sasso (Bethlehem)
Best Short < 15min: Painted Love, John General (Hackettstown)
Best Web Series: The Flighty Ducks, Dan Maher (Bethlehem)
Audience Award: April Grace, Andrew Hutcheson (Washington)
Honorable Mention: Pulling Teeth, Jennifer Suwak & Steve Abruzzese (Bangor)
2012
Best Feature: Wallowitch & Ross: This Moment, Richard Morris (Bethlehem)
Best Short 15-50 Mintues: Doorman, Collin Kornfeind (Slatington)
Best Short < 15 Minutes: Please Kill Me Again, Spencer Snygg (Allentown)
Best Web Series: The Flighty Ducks, Dan Maher (Bethlehem)
Audience Award: The Super List, Adam Winston (Macungie)
Honorable Mention: A Cure, Matthew Herbertz (Center Valley)
2011
Best Documentary: Animating Autism, Sean Feely & John Gross (Lehigh Valley)
Best Feature: The Obsession, Spencer Snygg (Allentown)
Best Short Film: One Way Out, Eric Leadbetter (Bethlehem)
Best Young Filmmaker: A Rough Draft, Anthony Delluva (Lehigh Valley)
Special Technical Achievement: Here, Courtney Eady (Allentown)