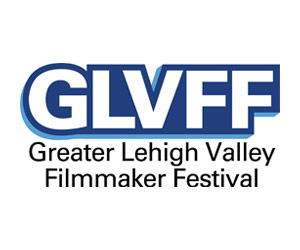 Greater Lehigh Valley Filmmaker Festival
April 28, 2018
The region's dynamic filmmakers take center stage as the Greater Lehigh Valley Filmmaker Festival returns to the Frank Banko Alehouse Cinemas of the ArtsQuest Center at SteelStacks, on April 28th starting at 3:15 PM.
This year's GLVFF features three film blocks, each of which are followed by a Q&A session with the filmmakers. The 2018 festival will showcase 20 selections.
All selections are listed alphabetically by film title per block, and not necessarily in the order in which the selections will be screened.
Block One Films: 3:15pm – total runtime: 70min.
Price: $8.00 regular | $7.50 student & senior | $7.00 ArtsQuest Member
Buy Tickets
Chil – "Something to Live for" – Jimmy Naples (Producer: Laura Kotula of Schnecksville) – 4min.
This music video for "Something to Live for" represents the meanings within the song that focus on the overwhelming use of technology and social media.
Discontinuity – Lori Felker (Bethlehem) – 16min.
When Tabitha returns "home" after a separation from her boyfriend, Stephen, what they've been missing becomes opaquely clear and who they're becoming makes it hard for them to see each other. Their disconnections are mirrored in the film's approach to editing, its confusion of time and space, and a free-wheelin' clowder of cats.
Future Focus – Graham Burrell (Muhlenberg College) – 8min.
A teenage boy discovers an antique camera that can see 30 seconds into the future, but he encounters some unexpected consequences.
I Ran – Moustapha Siblini & Yu-jin Lee (Coopersburg) – 11min.
Based on our current modern day mentality, we view people with different perspectives. Everyone is an immigrant and every person who jumps out of their comfort zone will be viewed as something that they're not. We leave to achieve and find our inner-selves, we run away towards a brighter future.
Journey-Man – Joseph Bologna (DeSales University) – 19min.
Journey-Man follows a troubled boxer, Ted, struggling with bipolar disorder in and outside of the ring. When his methods of controlling his emotions come into question, Ted is forced to choose between his only known means of escape and the risk of trying to find a better path.
Once, in Joshua Tree – Courtney Sposato (Schnecksville) – 2min.
In this western style caper, a long standing feud comes to a head in the picturesque mountains of the Joshua Tree desert.
Tides of Wyrd – Louise Devery (Easton) – 10min.
In this romantic western, Jenny reconnects with her long lost love, Larry, after 35 years apart.
BLOCK TWO – 5:15pm – total runtime: 70min.
Price: $8.00 regular | $7.50 student & senior | $7.00 ArtsQuest Member
Buy Tickets
Big Money Agenda – Vincent Mondillo (Easton) – 29min.
This documentary explores the multiple ways that money corrupts our political system and blocks our government from acting for the common good. It unravels the mystery behind the money machine and how it works. Citizens feel that there is no way to fight back and recover our democracy. The film outlines a very clear set of fixes for the democracy and gives hope that power can be turned back to working for the common good.
East Jesus Nowhere – Max Rosenbaum (Lehigh University) – 3min
A recent college graduate grapples with his morphing self-image after life doesn't end up the way he expected it to.
Gordon & Gordon Bottle Cap Co. – Vernard James (DeSales University) – 5min.
A short comedy that explores the struggle of working in a bottle cap company where the main competition is Snapple.
The Pair and the Pine – Graham Burrell (Muhlenberg College) – 6min.
A boy and a girl meet at a Christmas tree farm, and a magical tree tries to help them find true love.
Para Todo Mal…Para Todo Bien – Stephanie Gardner (Emmaus) – 15min.
Set in Havana, Cuba, Tomás, a young Cuban trying to support his family, and Abigail, an American visiting Cuba as an illegal tourist, begin a romantic tryst. Abigail believes that Tomás does not speak or understand English and all communication is in Spanish. However, Abigail's Spanish is not very good, and thus, a lot of confusion occurs over what she is trying to say versus what she is actually saying. To further the cultural misunderstandings between the characters, Abigail brings Tomás a bottle of mezcal (liquor from Mexico).
The Wisdom Tree – Callie Harlan & Lindsay Penn (Bethlehem) – 12min.
The Wisdom Tree is a passion project that stemmed from the phrase "You are the summary of the 5 people you surround yourself with most. So, who are you?" It's about discovering oneself and looking back on the past with a realistic but positive light.
BLOCK THREE – 7:15pm – total runtime: 63min.
Price: $8.00 regular | $7.50 student & senior | $7.00 ArtsQuest Member
Buy Tickets
An Arm & A Leg – Brian Kissig & Danny O'Keefe (DeSales University) – 4min.
When a rejected drawing comes to life in his artist's room, he soon realizes that he may be the only one that can help her fulfill her dream.
Girl Moves Out of Her Town to Live with Boy in His – Dylan Rex (New Tripoli) – 15min.
A couple that lacks the proper communication skills are left with only their perceptions of each other.
Helpless – Amanda Seemayer (DeSales University) – 3min.
A young woman gets sexually assaulted. She is at first reluctant to seek any help. She deals with emotions such as guilt, depression, denial. Eventually, she overcomes her fears, and reports the incident to the police.
It's in the House – Graham Burrell (Muhlenberg College) – 6min.
A short horror film about a woman, an intruder, and one terrifying night.
La Otra Manera (The Other Way) – Joshua Marks (Cinematographer & Editor: Delaney McCaffrey of Lehigh University) – 9min.
Just outside of the major tourist city, Cusco, Peru lies Tankarpata— an impoverished, rural community. Although the town's local primary school focuses on traditional education, Eduardo Huaynamarca encourages liberal arts and creativity at the after-school program, "CooperarPeru." In this short documentary, Eduardo and volunteers strive to develop each child's potential, as well as promote the overall health of the community through the organization.
Snatch & Grab – Michael Sheridan (Easton) – 14min.
A pair of crooks plot to steal diamonds from a jeweler, but lies, murder and betrayal make a simple 'snatch and grab' into something far more sinister.
The Voice of Lafayette – Jen Suwak & Steve Abruzzese (Easton) – 12min.
This short documentary follows Jim Finnen in the last year of his fifty three year career as Lafayette College's PA announcer for basketball, football and other athletics.
After the third block, a special awards ceremony at 9:00pm will take place to announce the winners including Best in Show, Best Narrative Film, Best Documentary Film and an Audience Award based solely on audience voting. The Best in Show film includes a $500 cash prize. 

Jurors for the 2018 GLVFF include: 
Jeremy Ballin – Creative Director at LOL Productions
Adrianna Gober – Writer & Editor for Cinepunx
Catherine Ford – Cinema Committee member
Ann Knerr – ArtsQuest Cinema Committee Chair 
Michael Kramp – Associate Professor of English at Lehigh University
Kelsey Snelling – Director
Amy Unger – Executive Producer at WFMZ and previous GLVFF Best Documentary winner
Zeke Zelker – CEO & President of IDreamMachine 
Partners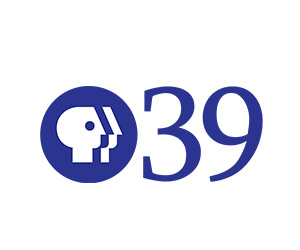 Past Winners
The 2017 GLVFF showcased fourteen selections culled from 30+ submissions.
The 2017 jury included: Daniel Roebuck, actor/director; Stephanie Gardner, filmmaker/2015 GLVFF Best in Show winner; Ann Knerr, ArtsQuest Cinema Committee chair; Dan Maher, actor/director/3-time GLVFF award winner; Lauren McAloon, ArtsQuest Cinema Committee member; Jason Overdorf, filmmaker/owner, Jay & Brian's Excellent Video Store; Lauren Tocci, ArtsQuest Cinema Committee member.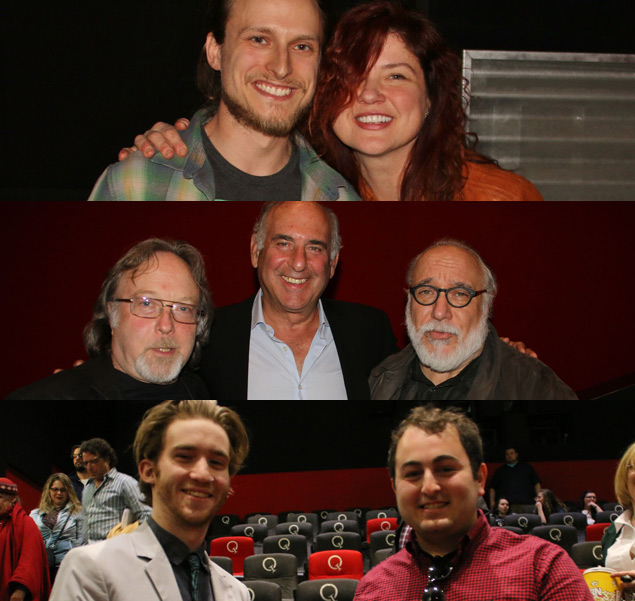 2017
Best Documentary: Big Pharma: Market Failure, Vincent Mondillo (Easton)
Best Narrative: The Greatest Movie of All Time, CJ Bambert & Tate Q. Steinberg (DeSales University)
Audience Award: Stage 7, Jen Suwak & Steve Abruzzese (Easton)
Best In Show: Stage 7, Jen Suwak & Steve Abruzzese (Easton)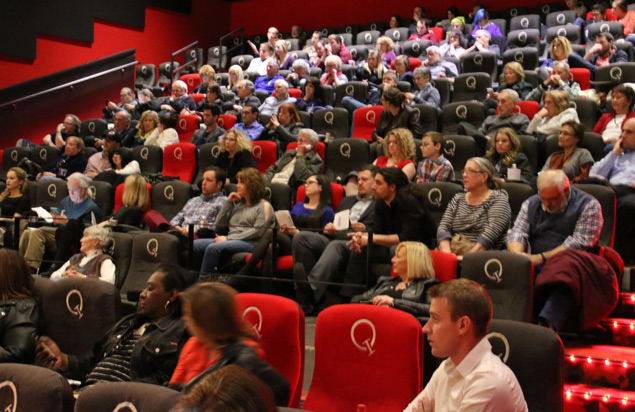 2015
Best Documentary: Letters to Frieda, Amy Unger (Allentown)
Best Web Series: Transform my Transformer, Dan Maher (Bethlehem)
Best Short <15min: In This Day and Age, Christine Shaman (Easton)
Best Short <50min: Temporary Shelter, Ellen Galperin, Toby Schwartz, Katie Weeks (Easton)
Audience Award: Letters to Frieda, Amy Unger (Allentown)
Best In Show: If I Had a Piano (I'd Play You the Blues), Stephanie Gardner (Emmaus)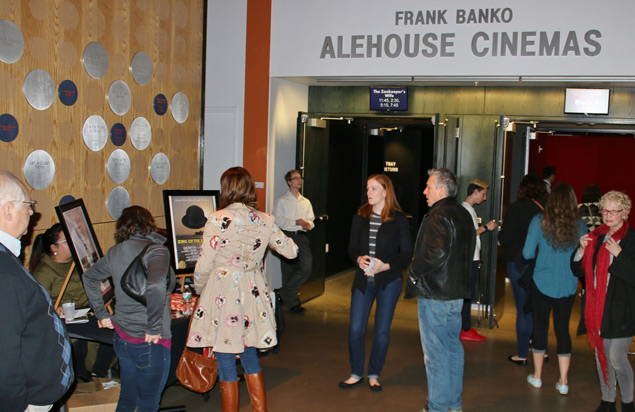 2014
Best Feature: Living with the Tiger, Mike Thomas and Roberta Morris Purdee (Easton)
Best Documentary: Aftershocks, Jaccii Farris (Allentown)
Best Web Series: Shark Week, Marie Guglielmo (Allentown)
Best Commercial/PR Video: El Sistema, Phil Osborne (Allentown)
Best Short < 10min: Plugged In, Ryan Spence (Allentown)
Best Short 10-40mi: S.T.E.M. Education and Technology: A Philly Snapshot, Sumitha Ramesh (Colmar)
Audience Award: The White Faced Man, Luke Ramer (Macungue)
Honorable Mention: Just Like We Used To, Suzanne Doran (Allentown)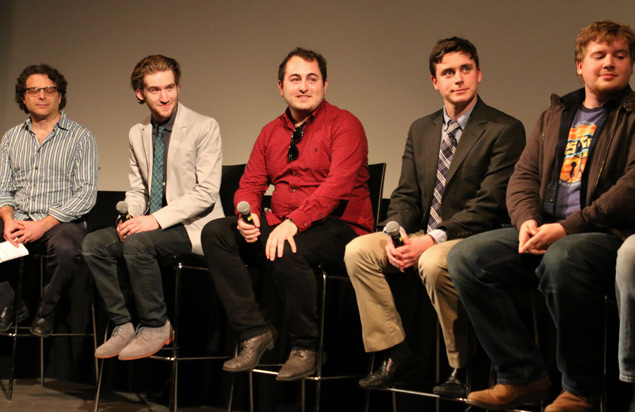 2013
Best Feature and Best Documentary: The Backyard Philly Project, Amanda Danziger (Allentown)
Best Short 15-50 Minutes: The First Four, Meghan Barwick, Laura Casale, Liana Prodorutti & Nadia Sasso (Bethlehem)
Best Short < 15min: Painted Love, John General (Hackettstown)
Best Web Series: The Flighty Ducks, Dan Maher (Bethlehem)
Audience Award: April Grace, Andrew Hutcheson (Washington)
Honorable Mention: Pulling Teeth, Jennifer Suwak & Steve Abruzzese (Bangor)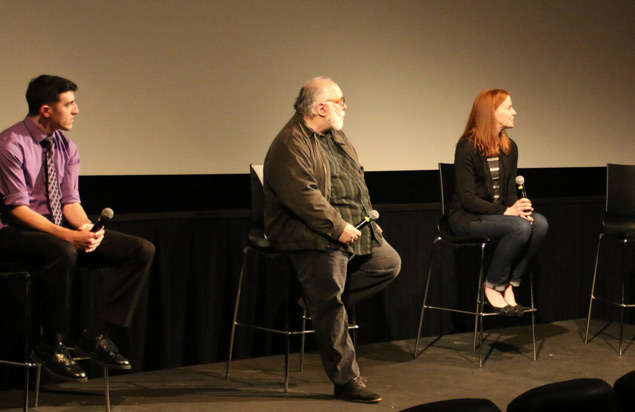 2012
Best Feature: Wallowitch & Ross: This Moment, Richard Morris (Bethlehem)
Best Short 15-50 Mintues: Doorman, Collin Kornfeind (Slatington)
Best Short < 15 Minutes: Please Kill Me Again, Spencer Snygg (Allentown)
Best Web Series: The Flighty Ducks, Dan Maher (Bethlehem)
Audience Award: The Super List, Adam Winston (Macungie)
Honorable Mention: A Cure, Matthew Herbertz (Center Valley)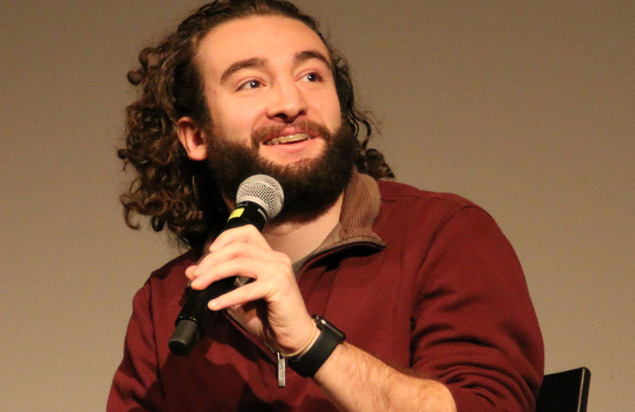 2011
Best Documentary: Animating Autism, Sean Feely & John Gross (Lehigh Valley)
Best Feature: The Obsession, Spencer Snygg (Allentown)
Best Short Film: One Way Out, Eric Leadbetter (Bethlehem)
Best Young Filmmaker: A Rough Draft, Anthony Delluva (Lehigh Valley)
Special Technical Achievement: Here, Courtney Eady (Allentown)