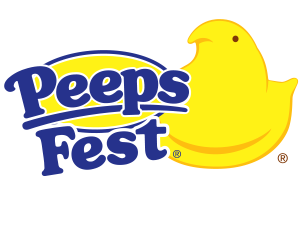 PEEPSFEST®
Family fun is the name of the game at PEEPSFEST®, the annual two-day New Year's Eve festival celebrating the fun and excitement of the PEEPS® Brand at the iconic SteelStacks in Bethlehem, PA. Each year, fans arrive from all over the country to enjoy family-friendly activities and marvel at the PEEPS® Chick Drop – a 4-feet, 9-inches tall, 400-pound lit PEEPS® Chick that descends at 5:15 p.m. on Dec. 31 to commemorate the beginning of an exciting new year.
Hours:
Dec. 30: 10am-4pm
Dec. 31: 10am-5:30pm
Parking
Over the past few years, PEEPSFEST® has continued to grow in attendance, attracting a record 13,500 guests in 2016. This year, Just Born and ArtsQuest are partnering to offer a free shuttle service for guests on Dec. 31 in the event the SteelStacks parking lots on First Street become filled to capacity.
Free parking, with transportation to and from PEEPSFEST®, will be available at the iQor Parking Lot, 240 Emery St., Bethlehem, with buses running from 11 a.m.-7 p.m. on Sunday. Buses will drop off and pick up patrons at the corner of Second Street and Founders Way, one block from the ArtsQuest Center, making it convenient and easy to get to the festival and all its PEEPS-tastic activities.