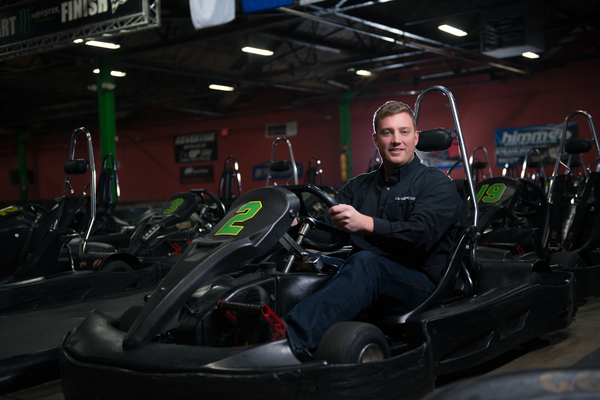 Go Karting's Last Frontier?
SteelStacks to Host Go Kart Grand Prix on Father's Day
By Mark Demko, Senior Director of Communications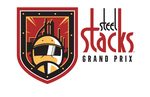 On June 18, Lehigh Valley Grand Prix and ArtsQuest are teaming up to present a fast-paced go-kart race through the streets of Bethlehem's old steel mill during the inaugural SteelStacks Grand Prix. The event, which will feature up to 30 local businesses going head to head, kicks off a full day of racing starting at noon.
The Grand Prix includes three preliminary races, with the finals of the event set for 3 p.m. Also planned are a media race, car show presented by Chevy21, family friendly activities, musical entertainment and several food vendors and food trucks.
ArtsQuest recently caught up with Lehigh Valley Grand Prix owner Michael McCreary to talk about the new event and his passion for go karting. Here's what he had to say:
AQ: Mike, how did you first become interested in go kart racing?
MM: I became interested in go kart racing upon my first visit to an indoor karting facility in Wilmington, Del.
AQ: You're a graduate of Lehigh University, where you won two entrepreneur competitions. How did people initially respond when you told them you wanted to open an indoor go kart racing facility?
MM: The initial response was speculative; however, upon further research the idea was well received. The entrepreneurship program at Lehigh University was instrumental in strengthening the business strategy.
AQ: What made SteelStacks so appealing for an outdoor street race?
MM: First off, we are extremely excited about this opportunity. What made SteelStacks an ideal location is that not only does it offer an ideal layout, the staff are experts in event planning. The professionalism and expertise within ArtsQuest is tremendous.
AQ: What are some of the unique elements you're incorporating into the track?
MM: The track itself is extremely unique due to the venue. The opportunity to race on the former grounds of Bethlehem Steel is exciting. The straightaways going down First Street should be insanely fun!
AQ: So, driving a go kart through the streets sounds cool… but how fast do these cars really go?
MM: These karts rip. They will hit speeds of 45 mph just inches off the ground. Throw in some turns and you are going to feel some serious speed.
AQ: How has the community responded to the idea of this event?
MM: There is a tremendous amount of buzz going around about the event. People have been asking us for years to deliver this type of experience. It is exciting for it to be coming together.
AQ: Last question, what's the craziest thing you've ever attempted in a go kart?
MM: Last year during the big blizzard we thought it would be a good idea to rip a couple karts around the parking lot. It was an absolute blast!
SteelStacks Grand Prix
SUNDAY, June 18
Noon-4 p.m.
PNC Plaza
FREE to the Public

'PIT ROW' VIP PACKAGES
Looking for the ultimate Grand Prix experience? VIP Packages to the exclusive 'Pit Row', which features awesome food catered by Red Robin, a variety of alcoholic and nonalcoholic beverages and the best seats at the event, are on sale now!