5 Great Things to Love about Oktoberfest 2017 at SteelStacks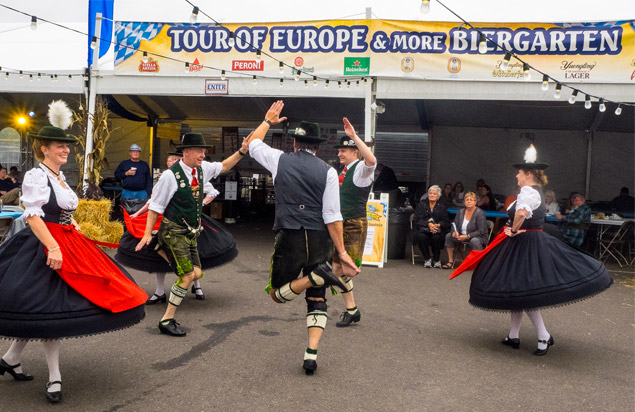 Photo: Craig Roberts
With two weekends jam packed with food, fun and spectacles, there's something for everyone to enjoy at the 7th-annual Oktoberfest at SteelStacks this fall. The free event, set for Oct. 6-8 & 13-15, features everything from brew samples, authentic German cuisine and live music to the riotous entertainment of ax-wielding lumberjacks, David Hasselhoff impersonators and pyrotechnic freak show performers.
Check out these enhanced and new additions to the festival!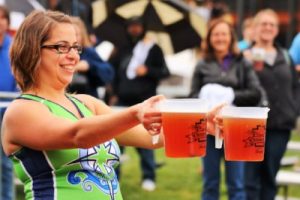 1. The Oktoberfest Masskrugstemmen Championship
Fun and games aren't just for kids. Test your strength in The Oktoberfest Masskrugstemmen Championship Oct. 15, 2:30 p.m. Presented by Molly's Irish Grille and Sports Pub, Masskrugstemmen, or stein holding, is a contest in which competitors hold a full one-liter beer stein out in front of their bodies for as long as possible. The U.S. record is 19 min. and 15 sec., set last year at the national Masskrugstemmen championships in New York. Think you can beat it? Sign up and find out!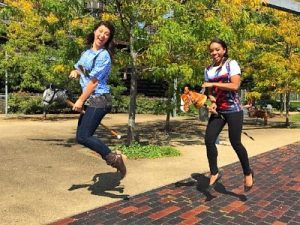 2. The New Hobby Horse Bonanza
The biggest craze in Finland comes stateside with the Hobby Horse Bonanza Oct. 13, 8-9:30 p.m., as contestants show off their jumping and dressage skills atop a hobby horse! Prizes will be awarded for quickest circuit, best horse and more.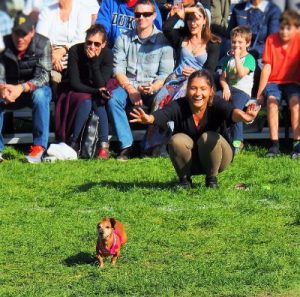 3. More Dachshund Races Than Ever
The annual running of the wiener dogs is back with more races than ever. Watch in awe as we release the dachshunds! Catch the absolutely unforgettable Dachshund Races Oct. 8 & 15, 3 p.m., and Oct. 14, 4:30 p.m. Want to be part of the fun?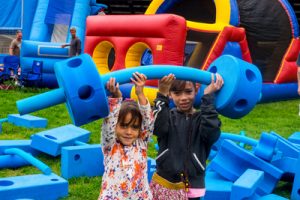 4. New Crafts & Family Fun
Join the Banana Factory Arts Center at the Creativity Tent Saturdays and Sundays from noon-5 p.m. for traditional German crafts and autumn inspired creations including German Lederhosen Paper Dolls, Barn Hex Signs and Corncob and Apple Prints. Create a unique work that you can bring home from the festival. Plus, children can help build a playground with Imagination Playground blocks.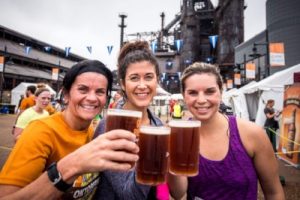 5. Beer, Beer & More Beer
What's an Oktoberfest without beer, and this year's event features more varieties than ever before. First stop? Check out Banko Beverage Company's 'Tour of Europe Biergarten,' where guest can enjoy Hofbräu Oktoberfest, Traditional and Hefeweizen beers, as well as other awesome brews from across the continent. All told, this year's Oktoberfest event will include more than 75 different beers available on the festival grounds and at the Brewers' Village (Oct. 13-14)! Just a few of the other highlights include offerings by Sam Adams Brewery, Weyerbacher Brewing Company and of course, the official beer of SteelStacks, D.G. Yuengling & Son.
"Oktoberfests are renowned for their exceptional selection of German beers, and the Oktoberfest at SteelStacks is no exception, with styles ranging from Hofbräu's Oktoberfest to lesser known but equally flavorful and refreshing brands like Schöfferhofer Grapefruit Hefeweizen and König Ludwig," says Mary Ellen Racz, president of Banko Beverage Company. "As the Lehigh Valley's only locally owned and operated beverage wholesaler, we are proud to bring these finely crafted beers to Oktoberfest and to be part of this free arts and cultural celebration for our community."
Other festival highlights include the Great Lakes Timber Show Oct. 6, 7:30 p.m. and Oct. 7, 12:30 & 3 p.m.; The Hasselhoff-Off Oct. 7, 7 p.m.; Freak Out! Oktoberfest Oct. 13-14, 7:30 & 9 p.m.; and German Shepherd Agility Demonstrations Oct. 14, 1 p.m. In addition, attendees can enjoy free games and activities like barrel rolling and stein racing all weekend long.
Now in its 7th year, Oktoberfest is a free festival that features German food, beer and live music, as well as attractions like the artisans of the Künstler Markt and glassblowing experiences with ArtsQuest Glass Studio artists. Hours are Fridays, 5-10 p.m.; Saturdays, noon-10 p.m.; and Sundays, noon-6 p.m. Partners helping to make the free event possible include D.G. Yuengling & Son, as well as Adams Outdoor Advertising, Service Electric Cable TV & Communications and 99.9 The Hawk. For more information, visit steelstacks.org/Oktoberfest.