Double-Festing with Walter "Wolfman" Washington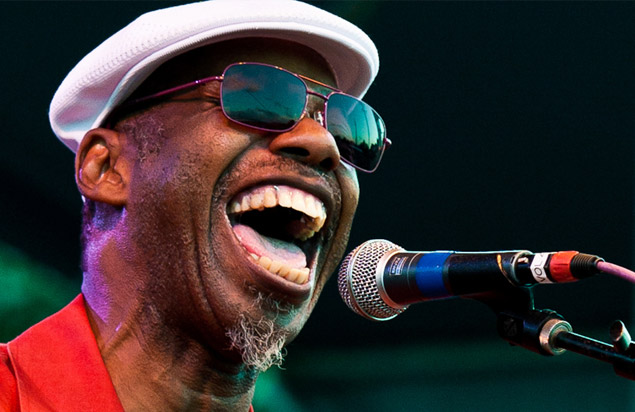 By Ben Youngerman, ArtsQuest Marketing Manager
A NOLA musician that's so good, we're having him play two major ArtsQuest festivals in 2018! Walter "Wolfman" Washington, a mainstay on the New Orleans music scene, comes to Bethlehem as part of the Blast Furnace Blues Festival at SteelStacks in March and as part of Trombone Shorty's Voodoo Threauxdown at Musikfest Preview Night in August!
Before he comes to town, let's get to know the iconic bluesman…
Washington cut his teeth backing up some of the best singers and performers in New Orleans history before putting together his long time band The Roadmasters who have been burning down and burning up local and national stages since their first gigs in the 1980s.
His guitar style combines both rhythm and blues, blues, New Orleans funk, and modern jazz into a way of playing that is uniquely his. His singing is emotional and heartfelt. His guitar work is intricate, intimate and full. There is a little Bobby Blue Bland, a little Kenny Burrell, a little George Benson, a little church, and a lot of New Orleans charm and experience in a Walter "Wolfman" Washington performance.
Walter "Wolfman" Washington and The Roadmasters are known for doing their own soulful originals and then tackling some great unsung covers such as Otis Redding's "Nobody's Fault But Mine" and Bill Withers' "Use Me." And in this day and age of musicians imitating the past or trying to recreate it, The Wolfman stands out as a musician steeped in the history but completely contemporary. Few musical acts, if any, do what he does. He is real, authentic and unique.
The Wolfman is a leader in the New Orleans musical pack! Make sure to catch him once or twice this year on the SteelStacks campus!