ArtsQuest Invites Food Trucks to Apply for Border Brawl June 10 at SteelStacks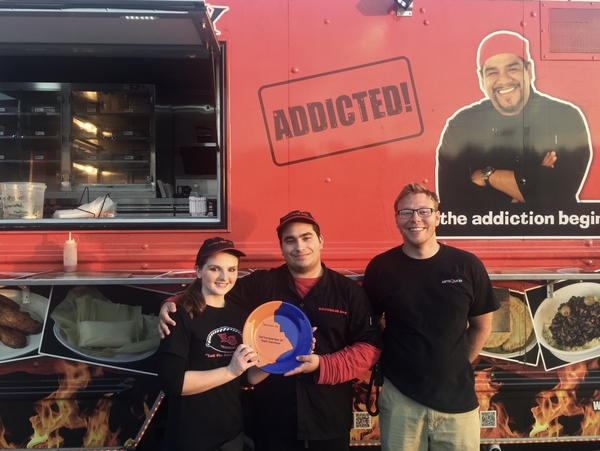 Keystone State Faces off Against Garden State in Tasty Food Truck Battle
Do you have what it takes to win this food fight? ArtsQuest is seeking mobile eateries from New Jersey and Pennsylvania to serve up delicious and daring dishes for one of its most flavorful festivals of the year.
Now in its third year, the Food Truck Border Brawl returns to SteelStacks Sun., June 10, 1-8 p.m., with more foodie friendly fun than ever including a festive atmosphere featuring live music by Bruce Springsteen cover band The Bruce Show and Philly-based funk band The Groove Merchants. Food trucks interested in entering the 2018 Border Brawl can do so by filling out the official Food Vendor Application available at www.steelstacks.org/foodtruck by Fri., March 23, 5 p.m. If accepted, there is a $250 fee to participate.
At this culinary clash of tasty titans, trucks compete to win over the judging panel in the hope of earning the "Best Overall Food Truck" title, as well as the coveted "People's Choice Award" decided in a public vote. The winning trucks take home Border Brawl glass trophies custom-made at the Glass Studio at the Banana Factory Arts Center, plus bragging rights for their home state for the next year.
Over the past two years, the Food Truck Border Brawl has drawn 8,000 visitors to SteelStacks as chefs served up eats and treats like Wisconsin fried cheese curds, sweet and savory empanadas, gourmet cupcakes, Korean kimchi fries, firecracker shrimp tacos, lobster grilled cheese, pulled pork sliders and everything in between.
Complete details and tickets for the Food Truck Border Brawl, which takes place at PNC Plaza at SteelStacks, will be available later this spring. Admission to the event will include a free souvenir Border Brawl travel plate.
All proceeds from Border Brawl ticket sales will go to support the nonprofit ArtsQuest's free music, arts and education programming for the region. For more information on the Border Brawl, visit www.steelstacks.org.