ArtsQuest Rolls Out New Bethlehem Steel Merchandise Line Just in Time for Musikfest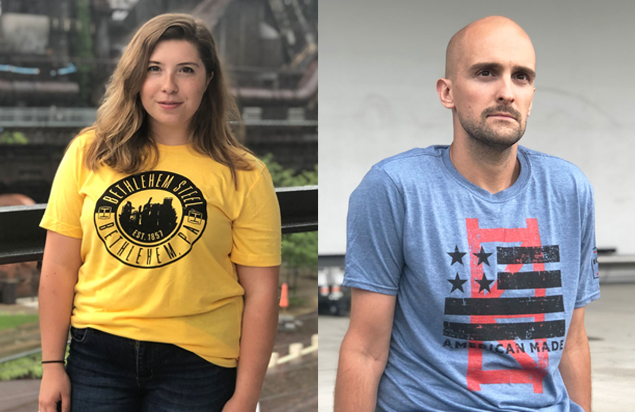 Free Shipping Offered on All Online Orders Placed by Aug. 11 Using Promo Code 'STEEL'
BETHLEHEM, PA–The Bethlehem Steel blast furnaces may have been extinguished in 1995, but the impact of the steel plant lives on.
For the first time in five years, ArtsQuest is unveiling a brand-new line of Bethlehem Steel merchandise. Fitting with the theme and festivities of the 'fest, the new line features items and apparel that showcase a contemporary 21st century look while honoring the history of the industrial icon.
Highlighting the line are six new t-shirts, each made with ultra-comfortable fabric blends and available in various colors. Sizes range from small to 3XL. Each shirt features a different graphic that embodies the impact Bethlehem Steel had on American history. The full line includes:
● Six T-shirts
● Bethlehem Steel Crew Neck
● SteelStacks Patch Hat
● Americana Tank Top
The merch is available exclusively at the Official Musikfest Merchandise Tents, the Stacks Shop at the ArtsQuest Center and online at www.store.artsquest.org. Patrons can get free shipping on online orders over $25 now through the end of Musikfest with promo code 'STEEL'.