Hoey and Fish: Born to Play the Blues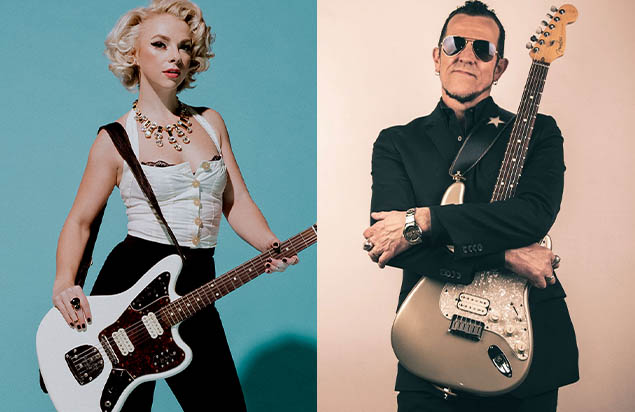 By Jake Cohen, ArtsQuest Marketing Intern
He's a 5x Top 20 Billboard hit singer/songwriter from Lowell, MA, and she's a guitarist responsible for the No. 1 album in her category in both '15 AND '17 from Kansas City, MO. What's one thing that Gary Hoey and Samantha Fish have in common? They both love to rock the BLUES, and look damn good doing it! These two won't get you down in your feels like other Blues artists, but will instead have you headbanging along as you get lost in the beat. With Hoey soon performing at the Musikfest Cafe presented by Yuengling and Fish making an appearance at the Highmark Blue Shield Community Stage on the Air Products Town Square, it's a great time to start singing the Blues.
---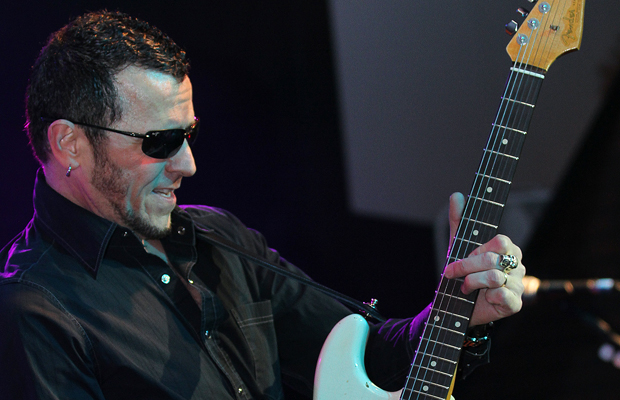 Gary Hoey will rock the house during his intimate solo show on March 13, and you can secure your socially-distanced table right here. Can't wait until then? I don't blame you. Here are some of my favorite Hoey jams:
To understand Hoey, we need to understand his early successes. In 1993, he released his album, Animal Instinct. Included was his cover of the wildly popular hit "Hocus Pocus" which climbed to the Top Five of the Billboard Hot 100 mainstream rock tracks. It's cool to see just how far he's come, and is even cooler to know that he was always this good.

You can't talk about Hoey without appreciating what he did (and continues to do) for holiday music. His smash hits, the Ho! Ho! Hoey! Christmas CDs have been performed time and time again, and they never get old! They can be heard on radio shows each year, and even in some musical Hallmark cards! They're sure to make you feel jolly!

Yes, Hoey is still putting out original music today! His most recent album, Neon Highway Blues just dropped in 2019, debuted at number two in the U.S. Billboard Blues Albums Chart. Not too shabby!

---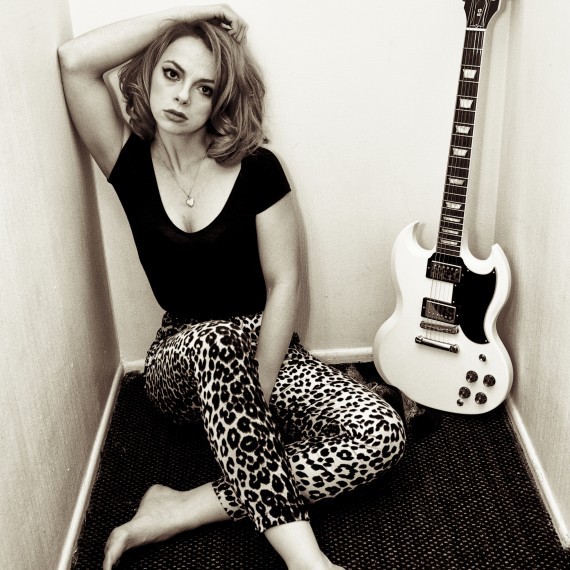 Samantha Fish is making her way to the Highmark Blue Shield Community Stage on the Air Products Town Square on April 16 for a show that you won't want to miss. Here is the link to pick up a socially-distances table. If the anticipation is killing you as much as it is me, then count down some of my favorites from Samantha Fish:
Fish's third studio album release, Wild Heart is jam packed with some fiery songs including the namesake of the record: "Wild Heart." Here, she showcases her dynamite vocals as she shreds the strings!

It's pretty rare to hear Samantha Fish's voice without her incendiary guitar riffs, but it's a real treat. "Dream Girl" from her 2019 album, Kill or be Kind, showcases her beautiful, calming voice. The music video is pretty rad, too.

An oldie but a goodie! One of Fish's older albums, Black Wind Howlin' is bursting at the seams with some of her best solos. My favorite on this record is "Kick Around," a song during which she shows why she is one of the best to ever do it.

---
Gary Hoey and Samantha Fish are two of the best Blues artists to grace Bethlehem with their music, and both of their upcoming performances are must-sees.
Gary Hoey (Solo)
Saturday, March 13
Musikfest Cafe pres. by Yuengling
Samantha Fish
Friday, April 16
Highmark Blue Shield Community Stage on the Air Products Town Square