PENNSYLVANIA STATE STEINHOLDING CHAMPIONSHIP COMES TO STEELSTACKS CAMPUS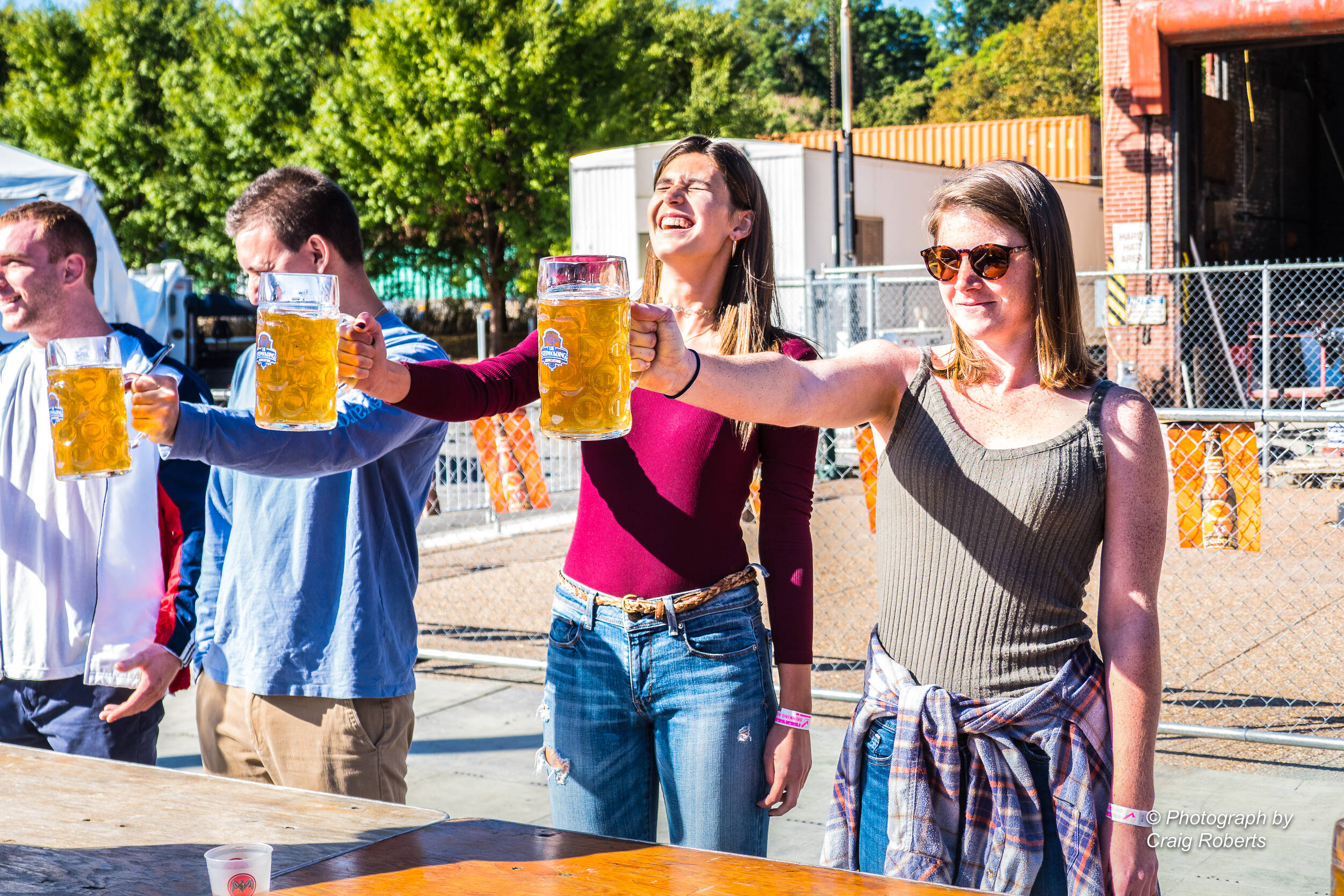 Oktoberfest will be the official home of the Pennsylvania State Steinholding Championship on Sun. Oct. 10, 2021.
BETHLEHEM, Pa. – ArtsQuest is proud to present the Pennsylvania State Steinholding Championship as part of the 11th annual Oktoberfest, presented by Lehigh Valley International Airport (ABE). The championship, produced in partnership with the US Steinholding Association and presented by Samuel Adams, will start with the semi-finals at 5 p.m. on Sun., Oct. 3, and the finals at 3 p.m. on Sun., Oct. 10, 2021.
"Competitors have been raising steins and sweating out the minutes for years at Oktoberfest on the SteelStacks campus," Jim Banko, Commissioner of the U.S. Steinholding Association said. "This year, we are proud to make this our official site. Oktoberfest has been a staple of the Lehigh Valley for more than a decade and we could not think of a better place for this partnership."
There are two ways to qualify for the semi-finals on Oct. 3. To compete at partnered local breweries and bars, visit ussteinholding.com to view qualifying round locations. Competitors can also post one of the best times at the Spielplatz gaming area during the first weekend of Oktoberfest from Oct. 1-3 every hour, on the hour during the festival.
The goal of the competition is to hold your stein with proper form for the longest without being disqualified by the judge. This competition will bring the best Steinholders together as they compete for not only prizes, but glory in being named the best in Pennsylvania. This event is for adults 21 or older and the man and woman who win the contest will each receive a check for $500.
The Pennsylvania State Steinholding Championship is part of ArtsQuest's Oktoberfest, presented by Lehigh Valley International Airport (ABE). The festival, now in its 11th year, will feature brew samples, live music, local artisans as well as popular activities like the dachshund dog parade. Visit steelstacks.org/Oktoberfest for more information. ArtsQuest will continue to follow the latest CDC, state and local health and safety guidelines. Visit artsquest.org/safety for more information.