STEELSTACKS HIGH SCHOOL JAZZ BAND SHOWCASE FINALS
SUNDAY MARCH 27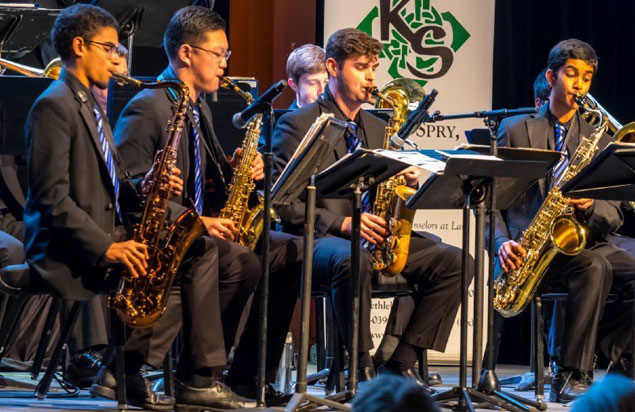 The 10th annual event will take place at SteelStacks in Bethlehem, Pa.
BETHLEHEM, Pa.— ArtsQuest is excited to host the 10th Annual SteelStacks High School Jazz Band Showcase Finals presented by King, Spry, Herman, Freund & Faul, LLC on Sunday, March 27 with broadcast partner Service Electric Network. ArtsQuest, in partnership with Moravian University, will host the showcase finals beginning at 4 p.m. Tickets for the event are $7 per session and on sale now at steelstacks.org or by calling the box office at 610.332.3378.
Over the course of two days in February, 21 local and regional high school bands took part in an instrumental battle, using every altered scale and back-beat in their arsenal to impress the live audience and musical educator judging panel for a spot in the showcase's final.
On Sunday March 27, ArtsQuest will host the top six finalists in four preliminary rounds. The finalists: William Tennent High School, Easton High School, Quakertown Community High School, Lehigh Valley Charter High School for the Arts, Upper Moreland High School and North Penn High School Navy Jazz Band will each perform 20-minute sets before the judge's panel and a live audience. The finals will be taped and broadcast by Service Electric Cable TV.
The event will also include a performance by the Moravian University Big Band. Following the performances an official awards presentation for the competition's top soloist and sections will take place.
The SteelStacks High School Jazz Showcase is supported in part by the National Endowment for the Arts as well the Jeff Hunter Charitable Trust. The competition is a music-in-education partnership program between ArtsQuest and the Moravian University Music Department's Jazz Studies Program.