Lineup for 2023 Greater Lehigh Valley Filmmaker Festival Announced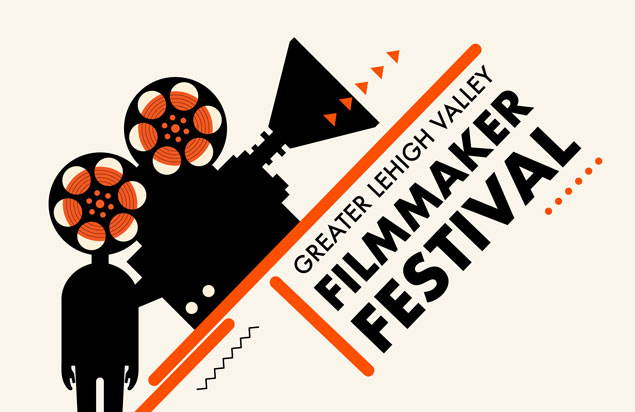 Celebrate local filmmakers and their top submissions during film showcase in ArtsQuest's Frank Banko Alehouse Cinemas
March 16, 2023, Bethlehem, PA – ArtsQuest is excited to announce this year's top film submissions for the 2023 Greater Lehigh Valley Filmmaker Festival at a special viewing event being held during two days: Saturday, April 1 and Sunday, April 2 at the Frank Banko Alehouse Cinemas.
"I'm excited to see this festival expand into two days," commented Anthony DeSanctis, Programming Manager and Director of the GLVFF. "I want our talented local filmmakers to view this festival as a resource to not only celebrate local filmmaking and make networking connections, but also as an opportunity to learn more about what goes into film production."
Join us as we support local filmmakers with celebrating two-day screenings of all the top submissions. The festival will be divided into three time blocks for attendees to enjoy. Tickets are $8 each, (full festival $29), and can be purchased on steelstacks.org.
Saturday April 1
Showcase Event (11:30 a.m.) – attend the Lehigh Valley Charter High School for the Arts' student showcase. Free to the public, this showing will display a sampling of the most effective works of senior Literary Arts majors. Students produced various film projects, specially designed to be shot using smartphones, with no budget/high concept expectations where writing and vision are paramount.
2022 Spotlight (2 p.m.) – Join us as we showcase the films that won Best in Show and other awards at last year's festival.
Block One in alphabetical order (3:30 p.m.):
"Altered" directed by Jenn Marinello (Allentown)
"Amerika Calls: Burgenlanders in the Lehigh Valley" directed by Jeff Titchenal (Macungie)
"Illuminated Perspective" directed by Grace Wyckoff (DeSales University)
"Life of the Party" directed by Graham Burrell (Coplay) *Out of competition*
"Lost & Found" directed by Daniel de Bryn (DeSales University) *Out of competition*
"Steve Brosky: Starting Over" directed by Amy Unger (Allentown)
"What A Difference A Day Makes" directed by Matthew Donley (DeSales University)
"Wise Body" directed by Emmanuel Beatty (DeSales University)
"Tomorrow, and..." directed by Dane Michael (DeSales University)

Panelist Discussion (5:30 p.m.) - Managing Movie Magic: How to Budget as an Independent Filmmaker. Price $8.
Block Two in alphabetical order (7:30 p.m.):
"Bombshell" directed by Maggie Mustion (Muhlenberg College)
"Fans Don't Boo Nobodies" directed by Zachary Gutherman (DeSales University)
"I" directed by Daniel Paashaus (Quakertown)
"Introducing, Dorothy Hardy" directed by Jordyn Harris (Saylorsburg)
"MOTHER" directed by Juan Pablo Chaves (DeSales University) *Out of competition*
"The Savior" directed by Jeff Harvey (Nazareth)
"Something About Us" directed by Francisco Aguilar (Easton)

Sunday, April 2
Sneak Preview (1 p.m.) – 33 And Me with Stephanie Gardner
Join us for a Free sneak preview screening of 33 and Me, an international travel documentary television series, created by Lehigh Valley native Stephanie Gardner as she travels to over 33 countries around the world to meet and engage with other film directors in their thirties to explore their lives, careers and cultures. If you'd like to see more episode of 33 and Me w/ Filmmaker Stephanie Gardner, tickets can be purchased here for her full event on 4/30 at 6:00 PM: https://www.steelstacks.org/event/13781/33-and-me-w-filmmaker-stephanie-gardner/
For more information on the series as a whole, visit: http://33andmefilms.com/
Block Three in alphabetical order (2:30 p.m.):
"Grocery List" directed by Juan Pablo Chaves (DeSales University)
"Intrusion" directed by Nicholas Carrodo (Bethlehem) *Out of competition*
"The Language of Luggage" directed by David Toolan (Allentown)
"LISTEN" directed by Casey Schaffer (DeSales University)
"The Story of the 7 of Clubs" directed by Zachary Gutherman (DeSales University)
"Superfan" directed by Marc & Karina Ripper (Lehigh Valley)
"Torn" directed by Carmen Chan (Macungie)
"Twice for No" directed by Brandon C. Lay (Bethlehem)
"World of Shadow" directed by Emmanuel Beatty (DeSales University)  
Reel Memories & Futures Event (4:30 p.m.)
Join us for an interactive discussion, celebrating the magic of cinema. Together we will reminisce about the first movies we saw, our go-to movie candies, our favorite moviegoing experiences and what we miss most watching movies on the big screen. We'll also dive into the current state of the theatre industry, current trends and where we see the future of exhibition going. Price $8.

AWARDS CEREMONY (6:15 p.m.)
Announcing the winners in various categories including Best in Show and an Audience Award based solely on audience voting. The Best in Show film includes a $500 cash prize!

About ArtsQuest
ArtsQuest's mission is to provide access to exceptional artistic, cultural and educational experiences using arts and culture as key elements of economic development for our urban communities. ArtsQuest™ supports this mission via the presentation of performing and visual arts, film, arts education classes and outreach, youth programming and cultural events.
Through festivals such as its flagship event, Musikfest; the Banana Factory Arts Center; and the ArtsQuest Center at SteelStacks arts and cultural campus, ArtsQuest's programming reaches more than 1.9 million people annually. The organization's programs and events, over 50 percent of which are free to attend, have a combined economic impact of more than $136 million annually in the region.