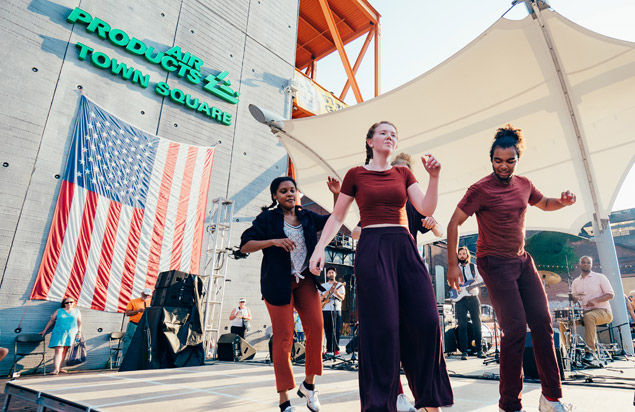 June Shows on the Highmark Blue Shield Community Stage on the Air Products Town Square
70s Night with DJ Discreet – Saturday, 6/3 (9 PM)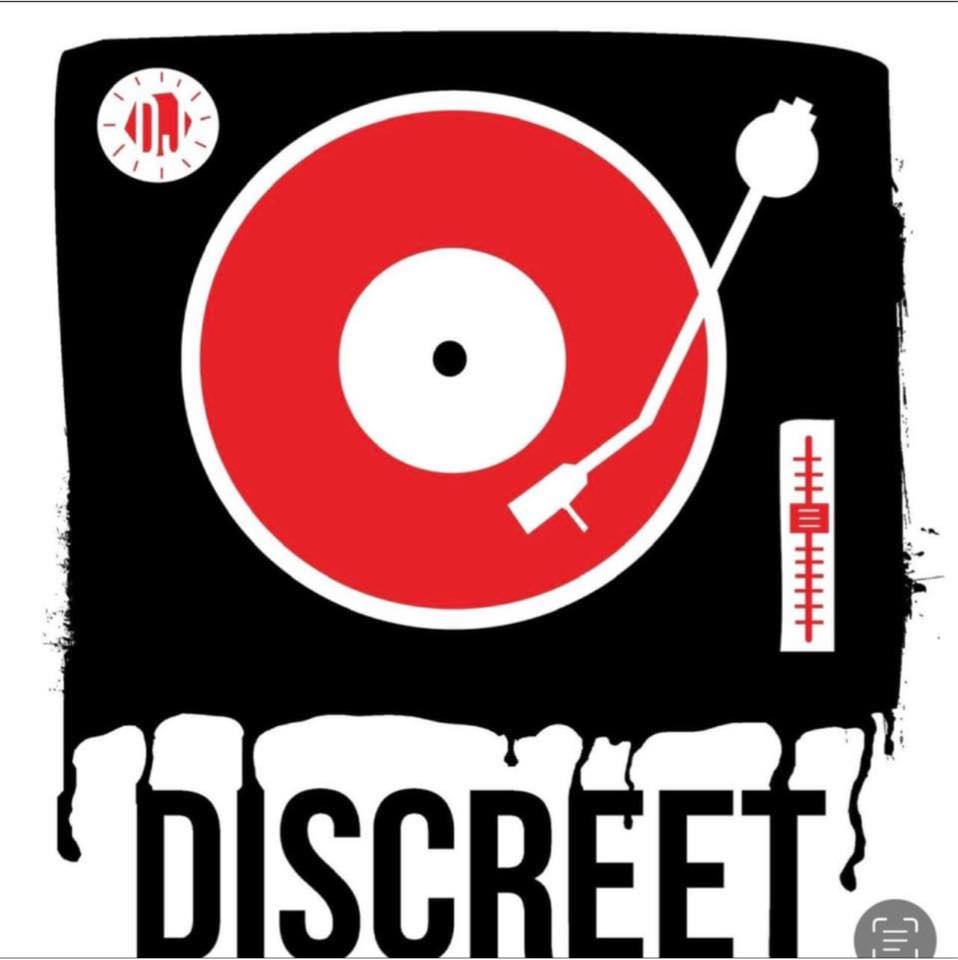 Lehigh Valley's own DJ Discreet is bringing a unique set to fit the energy of Saturday's crowd! Prepare for a unique blend of music from a multitude of genres!
Jazz Jam – Thursday, 6/8 (9 PM)
It's Open Mic Night with a brassy-twist! Come on out with your material and an instrument to set the community stage into full swing for Jazz Jam!
The Wonton Soups – Friday 6/9 (9 PM)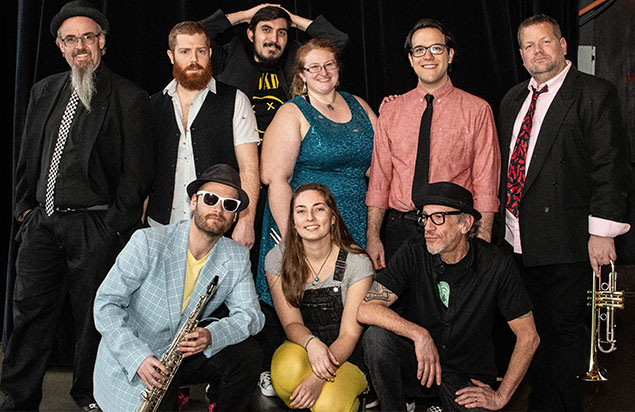 Voted Lehigh Valley's most handsome ska band in 2019, you can expect to hear spicy original music and creative takes on covers you forgot you loved!
The TRiBE – Saturday 6/10 (9 PM)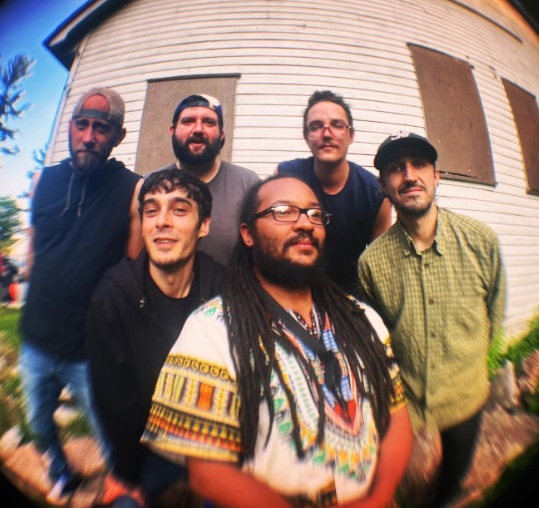 The TRiBE are bringing their tools to lay down the FUNK on June 10! This six-piece R&B group will be your new favorite band after you experience the excitement of one of their shows!

Open Mic – Thursday, 6/15 (9 pm)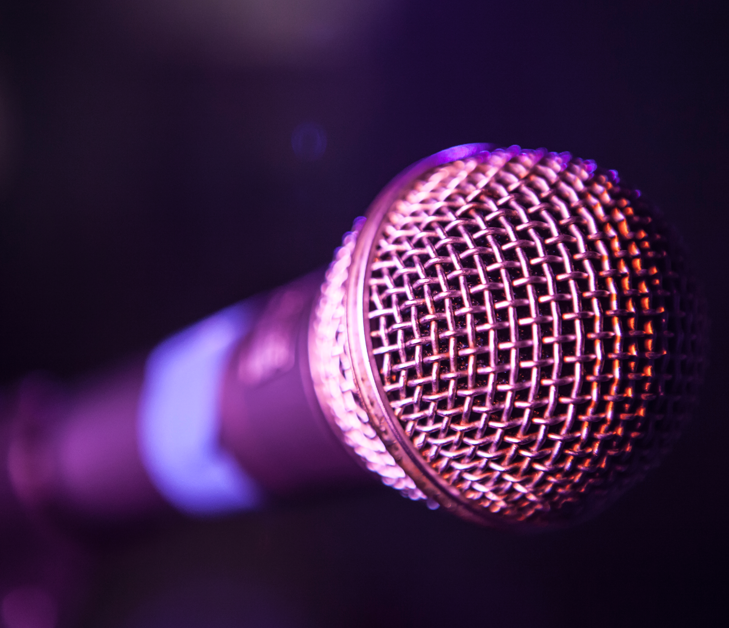 If you miss performing for an audience or hope to test out new material, come out on Thursday, June 15 to the Open Mic outdoors!
Smooth Retsina Glow – Friday, 6/16 (9pm)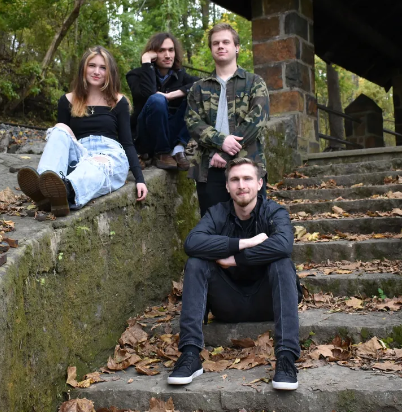 Come experience what happens when Smooth Retsina Glow controls the room. With each performance, the band strives to create an energy that lies inside intimate clubs and transcends past large stages.
Juneteenth
DJ Jamal Knight – Saturday, 6/17 (9 PM)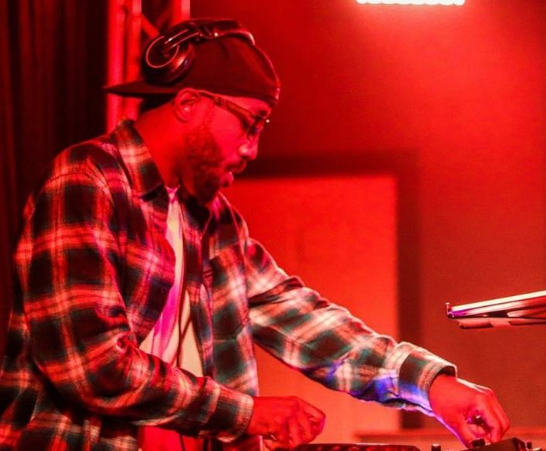 You heard DJ Jamal Knight scratchin' at Concerts on the Grange, and now he's back! He's getting Saturday's night life started right, as he amps up the Highmark Community Stage on June 17!!
Jazz Jam – Thursday, 6/22 (9 PM)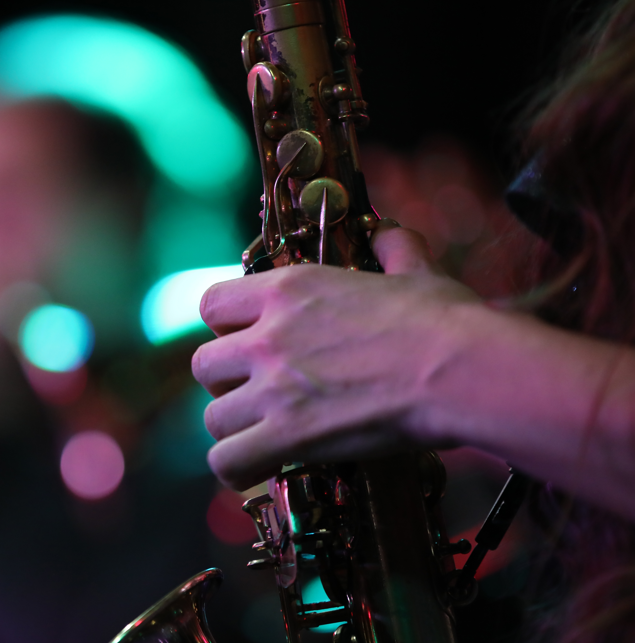 Jazz Jam is taking place again on June 22! Share your material with like-minded friends for a great evening on the community stage!
Open Mic – Thursday, 6/29 (9 PM)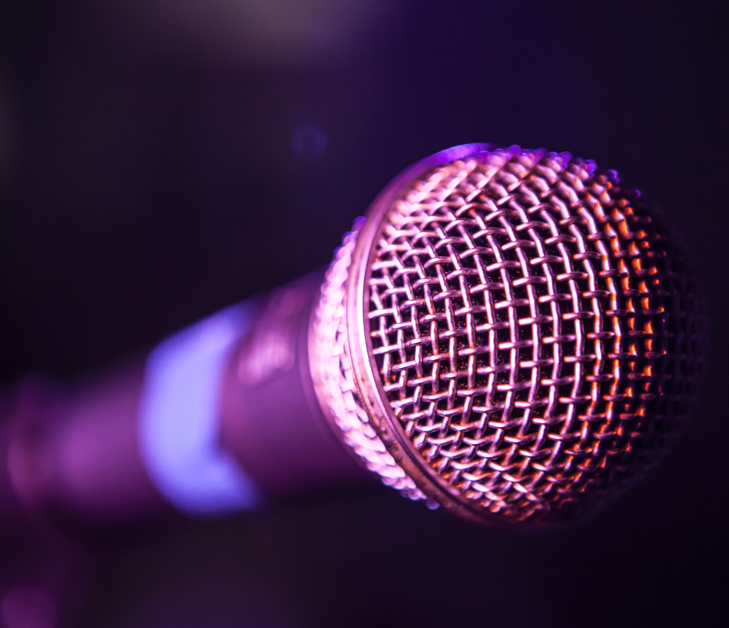 ANOTHER ONE! If you missed last week's Open Mic, your time has come!! Join us for a great supportive night of local music!
Ginger and the Schnappes – Friday 6/30 (9 PM)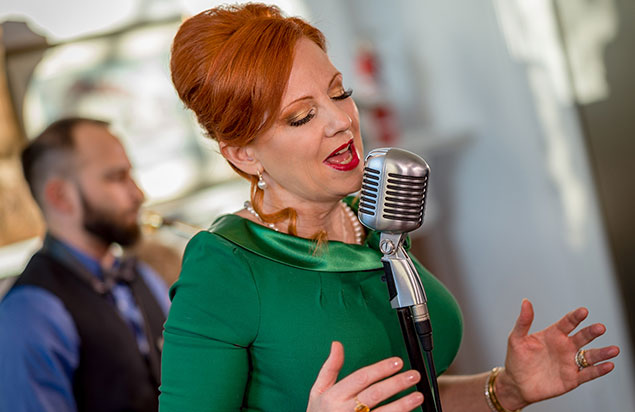 Ginger and The Schnappes is a versatile six-piece jazz band that swings the jazz standards, pop, blues and latin tunes that everybody loves. Come out for a great night of song and dance!
Q: Where is the Highmark Community Stage on the Air Products Town Square?
A: This stage is located outside of the ArtsQuest Center to the left of the main entrance.
For directions please follow…
101 Founders Way, Bethlehem, PA 18015