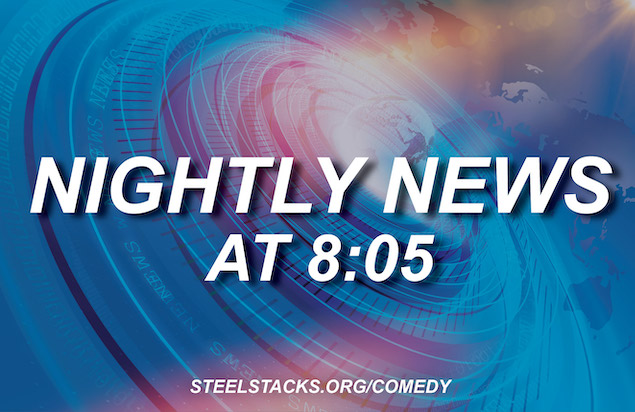 ArtsQuest @ Home: The Nightly News at 8:05
Friday, October 2 · view days & times

FREE
The Nightly News at 8:05pm features the latest on the day's top headlines along with an expert news team, bringing the most in-depth comedic analysis to the most pressing issues of our time. In other words, let's tell some jokes about the off-beat people and stories that shape our lives and laugh about them because, if we don't, an actual news team somewhere will, and it'll be way more serious. Who needs more of that right now?
When you aren't available at 5:00, 6:00 or 11:00 PM, we'll be here to give you the news at 8:05. You're welcome.
Presented by Staycation, a Lehigh Valley based Improv Comedy team.
Schedule