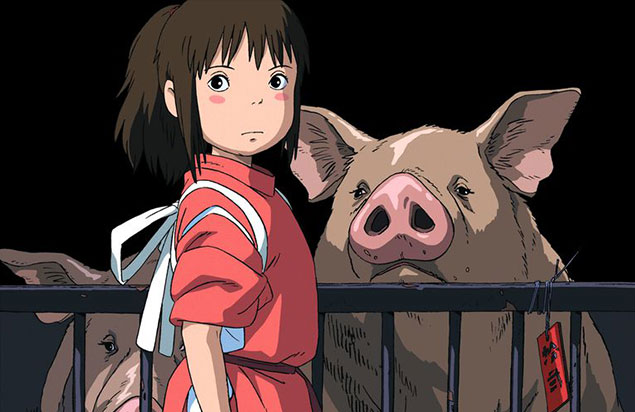 ArtsQuest @ Home: Movie Talk - Spirited Away
Wednesday, September 23 · view days & times

FREE
Join Dan Santelli for an informal discussion on Hayao Miyazaki's Spirited Away. Winner of the Academy Award® for Best Animated Feature, Hayao Miyazaki's wondrous fantasy adventure is a dazzling masterpiece from one of the most celebrated filmmakers in the history of animation.
Chihiro's family is moving to a new house, but when they stop on the way to explore an abandoned village, her parents undergo a mysterious transformation and Chihiro is whisked into a world of fantastic spirits ruled over by the sorceress Yubaba. Put to work in a magical bathhouse for spirits and demons, Chihiro must use all her wits to survive in this strange new place, find a way to free her parents and return to the normal world. Overflowing with imaginative creatures and thrilling storytelling, Spirited Away became a worldwide smash hit, and is one of the most critically-acclaimed films of all time.
Spirtied Away is available for free with an HBO Max subscription or from $11.99 on Amazon.
You must register through the ticket link above. Registrations end 10 minutes before the advertised Movie Talk start time. At that time, everyone who registered will get a Zoom link sent to them. Zoom is free to use and only requires a quick download to run.
Dan Santelli
Dan Santelli is a cinephile based in the Philadelphia area. A graduate of Temple University, his personal and professional experience in film is various and sundry, with a specific focus in exhibition and scholarship. He previously served as Programming Coordinator for Hopewell Theater (Hopewell, NJ), Film Manager for Civic Theatre of Allentown, and Acquisitions Coordinator for the Brooklyn-based distributor FilmRise. Additionally, he's a longtime staffer at Viva Video, the Philadelphia area's sole independently owned/operated video rental store; you can find him there on the weekends. He's a lapsed Midwesterner, aging punk, obsessed Japanophile, compulsive reader, avid hiker, and lifelong defender of the 2001 masterpiece Josie and the Pussycats.
Schedule