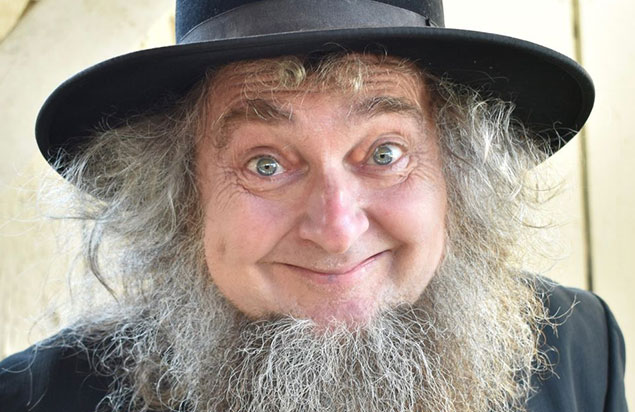 Raymond the Amish Comic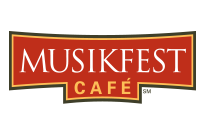 Saturday, March 27 · view days & times
Price: $25-$65 per table
Venue: Musikfest Café presented by Yuengling
Doors and Dinner: 6:30 p.m. | Show: 7:30 p.m.
$10 minimum Food and Beverage for all reserved seating.
The First (and only) Amish Stand-Up Comedian in the world, Raymond The Amish Comic is a high-energy ranting storyteller. Fans and club owners have called him an Amish Robin Williams.
A comedian for the people! A fast-fun therapy session! You'll be pointing at your friends and saying "He's talking about You! Busted!"
Raymond's rants on technology have become legendary. Everything from Facebook to shoveling snow, school closings, pumping our own gas, pet sitting for your friends, living with vegetarians, football fanatics, politics, current events, Netflix and scanning your own groceries. Raymond the Amish Comic is a one-hour session with your shrink!
And yes, you may get some good old-fashioned Amish rants on the Horse and Buggy, Rumspringa and the Amish Mafia!
He's appeared on Season 5 of America's Got Talent and appeared on stage with Ian Anderson as part of the 'Rubbing Elbows with Ian Anderson Tour'. He was a regular guest on 95.1 WZZO's The Bearman and Keith and is currently a regular on The Keith Show on the same station.
Other appearances include MTV, the Opie and Anthony Show on Sirius XM radio, and the Film 'For Richer or Poorer'.
Not an Amish for the tourists. Rated R!
MC: Kris Fried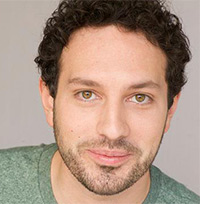 Kris Fried is a writer/comedian who appears regularly at NY's Comedy Cellar and as a panelist on The Greg Gutfeld Show on Fox News. He has written for SNL's Weekend Update, appeared in sketches on Conan O'Brien, and opened for Colin Jost, Rob Schneider, Michael Ian Black, and Jay Mohr. His album, "We're All Adults Here," debuted in the Top10 list of the iTunes comedy charts. He also has a Master's degree in psychology from Harvard University for no reason at all, and still mows his parents' lawn.
Health and Safety Guidelines
The health and safety of our patrons, vendors, volunteers, staff, and everyone attending our campus, buildings, and events is of the utmost importance to ArtsQuest and we have established a number of best practices and procedures based on guidelines from the CDC, City of Bethlehem and the Commonwealth of Pennsylvania. Please click here to read all of the safety guidelines and regulations in place for attendance at this event.
Schedule
Venue Information
Musikfest Café presented by Yuengling
ArtsQuest Center
101 Founders Way
Bethlehem, PA 18015
610-297-7100
map & directions