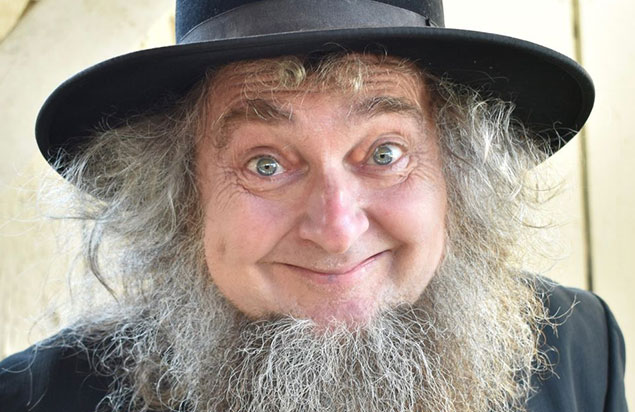 Raymond the Amish Comic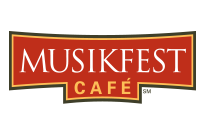 Friday, December 11 · view days & times
Price: $25-$65 per table
Venue: Musikfest Café presented by Yuengling
Doors and Dinner: 6:30 p.m. | Show: 7:30 p.m.
$10 minimum Food and Beverage for all reserved seating.
The First (and only) Amish Stand-Up Comedian in the world, Raymond The Amish Comic is a high-energy ranting storyteller. Fans and club owners have called him an Amish Robin Williams.
A comedian for the people! A fast-fun therapy session! You'll be pointing at your friends and saying "He's talking about You! Busted!"
Raymond's rants on technology have become legendary. Everything from Facebook to shoveling snow, school closings, pumping our own gas, pet sitting for your friends, living with vegetarians, football fanatics, politics, current events, Netflix and scanning your own groceries. Raymond the Amish Comic is a one-hour session with your shrink!
And yes, you may get some good old-fashioned Amish rants on the Horse and Buggy, Rumspringa and the Amish Mafia!
He's appeared on Season 5 of America's Got Talent and appeared on stage with Ian Anderson as part of the 'Rubbing Elbows with Ian Anderson Tour'. He was a regular guest on 95.1 WZZO's The Bearman and Keith and is currently a regular on The Keith Show on the same station.
Other appearances include MTV, the Opie and Anthony Show on Sirius XM radio, and the Film 'For Richer or Poorer'.
Not an Amish for the tourists. Rated R!
1 ticket is good for 1 (one) table up to the number listed on the ticket price you are purchasing.
$10 per person minimum food and beverage on all table seating.
Masks are required and must be worn by everyone in your party unless seated at your table. Socially distanced guidelines will be in place for your safety.
To ensure our patrons' safety and comfort, ArtsQuest is instituting mandatory temperature checks for anyone entering the ArtsQuest Center, effective immediately. Patrons will be required to register a temperature below 100.4 to gain access to the building. For complete details, please click here
With health and safety at top priority, ArtsQuest has adopted a number of measures, in accordance with CDC guidelines, including capacity restrictions, social distancing measures, tables/chairs spaced 6 ft or more apart, masks required other than when seated eating and drinking, and regular cleaning of facilities including major touch points. We have invested in sanitation and disinfection products such as electrostatic sprayers, UV lamps and more. Our HVAC has also been reconfigured, to allow more fresh air into circulation within our building, and our HEPA filters have been upgraded.
Schedule
Venue Information
Musikfest Café presented by Yuengling
ArtsQuest Center
101 Founders Way
Bethlehem, PA 18015
610-297-7100
map & directions