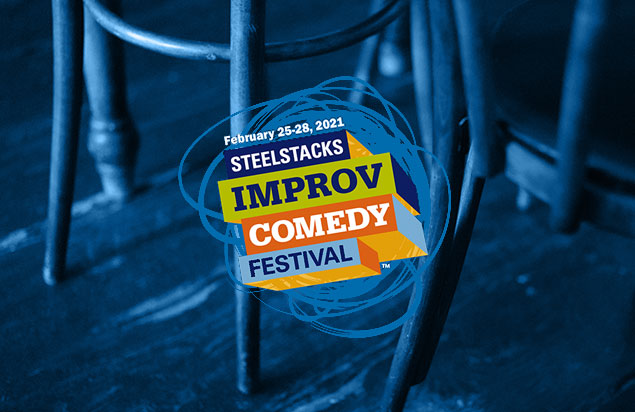 SteelStacks Improv Comedy Festival - Healthier Improv Communities
Roundtable
Sunday, February 28 · view days & times

Free Tickets
Let's be blunt. We've seen some unsavory things go down in many comedy theaters across the nation. Sexism, racism, financial irresponsibility, to name a few. Moving forward, we all want to create communities that are safe and welcoming spaces, so let's discuss how we can make that happen.
Panelists: Donald Chang, Amey Goerlich and Glo Tavarez
Moderator: Ryan Hill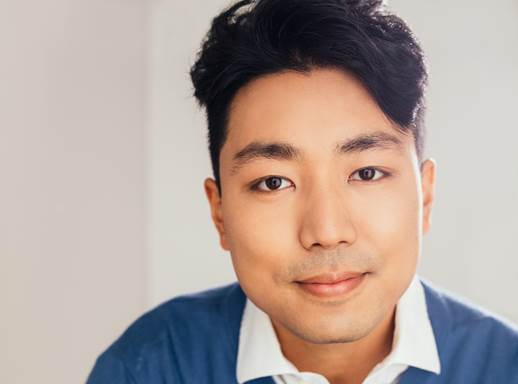 Donald Chang
Donald Chang (he/him) is a teacher and performer at UCB NY. You can see him in ABC's "For Life", HBO's "High Maintenance", TV Land's "Younger", as well as the feature film "Happy Cleaners". His previous stage credits include Doctor Chang in John Pollono's "Rules of Seconds" at Barebones Theatre in Pittsburgh, PA, the lead in Hudson Guild Theater's "The Pearl Diver", a supporting role in Walk Up Arts' "A Play About Drew Carey" and Young Ebeneezer Scrooge in "A Christmas Carol". He hosts the monthly variety show Asian AF NY, performs characters on Characters Welcome, and improvises with his all Asian team, Joy F*ck Club.
Amey Goerlich
Amey Goerlich (she/her) is the Artistic Director and Founder of Improv Training Hub, She was the Artistic Director of E-MPROV.COM, Produced & Hosted Indie Cage Match at UCB Theatre East Village from 2011-2016. Amey started at UCB NY in 2001 you can see some of her work on UCBcomedy.com, Funny or Die, The Food Network, IFC Channel and Youtube 'Upton Abbey' & 'Best Cupcakes in the world'. Amey moved to LA in November 2016 and taught improv at M.I. Westside Comedy in Los Angeles. Currently she is the Training Center Director and Co-Creative Director at Chaos Bloom Theater in Denver Colorado.
She performed at Westside Comedy Theater every month in Improv Famous, Women Aren't Funny & The Faculty Show.
Her Past Improv Teams and or shows: Lucy, Krompf, Indie Cage Match Host & Producer (UCB east), Wicked Fuckin' Queeah (UCBT), Fart Police, Spoiled Space Monkeys, Chica Go Go (PIT), & Nit Wits (Annoyance Theatre). Film Noir, Sunnyside Up Players, UCBW, The Ol' Factory: Krompf sketch show, FILTH (UCB Harold team), Your Favorite Thing, The Documentary, After School Super Power Hour and other stuff and things. The PIT – The Scene, Upton Abbey, Chica go go, Faculty Show. The MAGNET – Lights out Shirley, You are not alone.
Amey has directed and or coached over 500+ improvisation groups/sketch teams and off broadway productions. UCB Maude Teams: ( MIX TAPE 98?, THE SKUNTZ, 27 KIDNEYS), Killgore The Musical (asst. director/art director), The Documentary UCB class (co-teacher w/ Billy Merritt) House Teams at The PIT, The Magnet and High school kids across America. She also teaches improv online to teams who are in different states and countries around the world.
Amey's TV credits include: Raising McCain – Improv Expert, Giving you the Business – The Food Network, Hewlett Packard Total Care, Sundance Channel Doc Day Promos, PBS Create Channel, IFC Channel -Positive Reinforcement (Animated Short – Lead Freddy) She has also taught Film, TV Production, Theatre, Animation, and Improvisation at Elementary Schools around NYC from 2001-2014.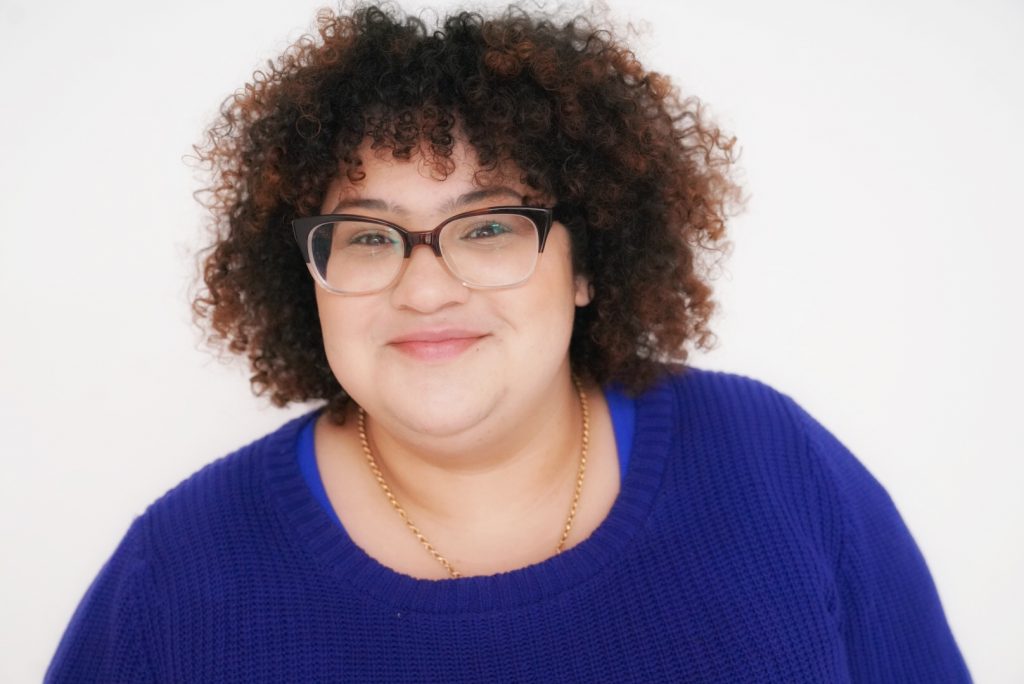 Glo Tavarez
Glo Tavarez (she/her)is an improviser, actor, writer and all around good guy, living in New York City. She's an actor on the UCB Maude Team Pretty Boys and an improviser on the UCB Harold Team Reba. She also improvises in Spanglish with the team 50/Cinquenta. Glo most recently shot the Showtime pilot RITA opposite Lena Headey. Prior to that, Glo had a recurring role on the upcoming THE ILIZA SHLESINGER SKETCH SHOW for Netflix. On TV, she can be seen in HIGH MAINTENANCE, PATRIOT ACT with Hasan Minhaj, FULL FRONTAL with Samantha Bee, and Comedy Central's ALTERNATINO and in the upcoming season of SEARCH PARTY. She can also be seen opposite Emma Thompson in Mindy Kaling's LATE NIGHT and in the indie feature AFTER CLASS, opposite Justin Long and Kate Berlant which premiered at the 2019 Tribeca Film Festival. Glo Tavarez cohosts the bi-weekly podcast Second Best: A DnD Adventure where she plays Yolanda a high elf cleric is who gets very high. She has been featured in videos for Flama, Fusion and UCB comedy. Most importantly she's a Virgo and it's really important to her that you know that.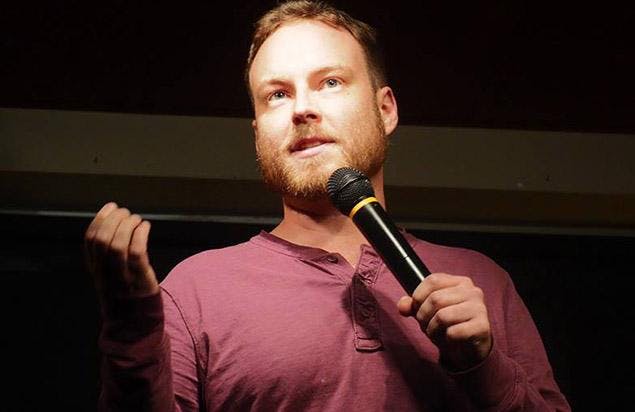 Moderator Ryan Hill
Ryan Hill is the Programming Director at ArtsQuest, specifically overseeing the programming at the two-screen independent Frank Banko Alehouse Cinemas and all comedy bookings at the ArtsQuest Center at SteelStacks, in addition to the production of various dance, spoken word, and theatrical events. His work helped to get Bethlehem listed as one of "Nine Great Improv Scenes from around the Country" by Paste Magazine in 2019.
Hired by ArtsQuest in February of 2011, Ryan developed the Greater Lehigh Valley Filmmaker Festival, the SteelStacks Improv Comedy Festival, and the Lehigh Valley's only comedy class program, all within three years of his start date. Comic luminaries John Oliver, Tig Notaro, Michael Che, Maria Bamford, Marc Maron, Hannibal Buress, and Patton Oswalt have all made their Lehigh Valley debuts under Ryan's watch. He's overseen the addition of drag performance to the ArtsQuest Center – specifically via The Golden Girls Drag Shows and Dragtoberfest, one of the most popular aspects of ArtsQuest's yearly Oktoberfest celebration – and is a member of both the Alliance for Action and the Guild of Creative Citizens, both of which are collectives dedicated to addressing inequities within the arts.
A graduate of Ithaca College with a BS in Communications, Ryan's first career was as an on-air talent and morning show producer for radio stations in Cincinnati, Allentown, and Ithaca. He then began performing as a standup comedian in 2006 while living in the Lehigh Valley and started his own show, Tickle Me Tuesdays at the Allentown Brew Works, in January of 2008; he was hired as the Marketing Director at Civic Theatre of Allentown the same month. He was also the Managing Director of and performer in the Associated Mess improv comedy team from 2009-2012.
Schedule