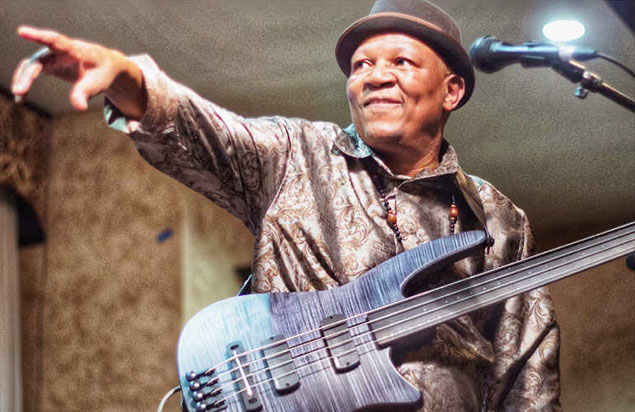 The Graceland Experience featuring Bakithi Kumalo
Sunday, September 12 · view days & times
Venue: Levitt Pavilion SteelStacks

FREE
Bakithi Kumalo is a South African bassist, composer and vocalist. He is most known for his fretless bass playing for Paul Simon for more than 30 years and on the 1986 album "Graceland," in particular the bass run on "You Can Call Me Al." Kumalo is going on tour in 2020 performing with The Graceland Experience. This unique show will feature Bakithi performing the entire "Graceland" record, one of Paul Simon's biggest, along with a selection of world music as well.
Visit the "What to Know" page on levittsteelstacks.org for more information about policies and procedures.
Partners
This program is being funded in whole or in part with funding from the Grow NORCO Grant Program through the County of Northampton Department of Community & Economic Development.
Health and Safety Guidelines
The health and safety of our patrons, vendors, volunteers, staff, and everyone attending our campus, buildings, and events is of the utmost importance to ArtsQuest and we have established a number of best practices and procedures based on guidelines from the CDC, City of Bethlehem and the Commonwealth of Pennsylvania.
Schedule
Venue Information
Levitt Pavilion SteelStacks
645 E. First Street
Bethlehem, PA 18015
610-332-1300
map & directions