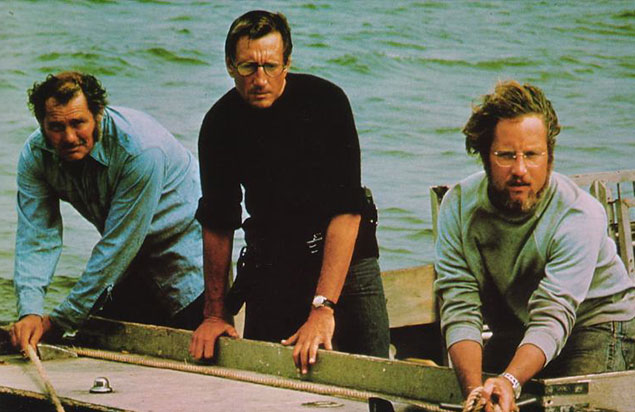 Jaws
Wednesday, July 28 · view days & times
Price: $10 | $8 student & senior* | $7.50 ArtsQuest Member
Venue: Frank Banko Alehouse Cinemas

Buy Tickets
1975 | PG | Run time: 2 hr 4 min
Directed: Steven Spielberg
Starring: Roy Scheider, Robert Shaw, Richard Dreyfuss
Directed by Academy Award® winner Steven Spielberg, Jaws is a 1975 thriller which set the standard for edge-of-your-seat suspense quickly becoming a cultural phenomenon and forever changing the movie industry.
When the seaside community of Amity, a fictional New England summer resort town, finds itself under attack by a dangerous great white shark, the town's chief of police (Roy Scheider as Martin Brody), a young marine biologist (Richard Dreyfuss as Matt Hooper) and a grizzled shark hunter (Robert Shaw as Quint) embark on a quest to destroy the beast before it strikes again.
Featuring an unforgettable score that evokes pure terror, Jaws remains one of the most influential and gripping adventures in motion picture history.
*Student & senior discounts apply at the box office only.
Health and Safety Guidelines
The health and safety of our patrons, vendors, volunteers, staff, and everyone attending our campus, buildings, and events is of the utmost importance to ArtsQuest and we have established a number of best practices and procedures based on guidelines from the CDC, City of Bethlehem and the Commonwealth of Pennsylvania.
Schedule
Venue Information
Frank Banko Alehouse Cinemas
ArtsQuest Center
101 Founders Way
Bethlehem, PA 18015
610-297-7100
map & directions