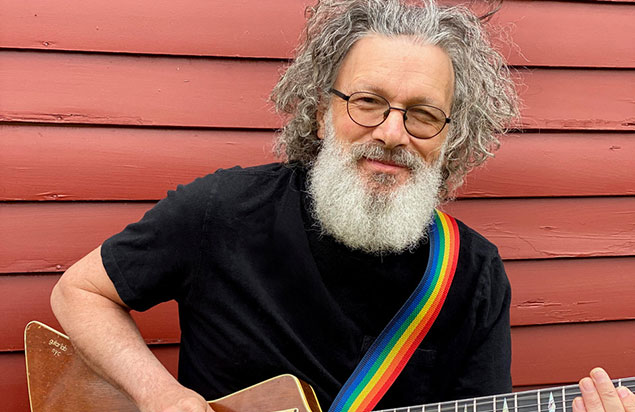 Steve Kimock & Friends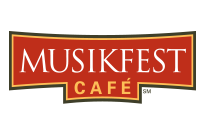 Friday, September 10 · view days & times
Price: $25-$35
Venue: Musikfest Café presented by Yuengling

Buy Tickets
Doors and Dinner: 6:30 p.m. | Show: 7:30 p.m.
$10 minimum Food and Beverage for all reserved seating.
Steve Kimock is regarded as one of the great guitar improvisers of his generation inspiring music fans with his signature sound voiced through electric, acoustic, lap and pedal steel guitars for over four decades. His ability to articulate crystal-clear tone, melody and emotion into intricately woven music crafted with technical brilliance is matchless, and his unparalleled ability to embrace and capture his audiences musically is the stuff of legend.
A pioneer of the 'jam band' scene and the West Coast sound, no one niche has ever confined him. Instead, through the years, he's explored various sounds and styles based on what's moved him at the time, whether it's blues or jazz; funk or folk; psychedelic or boogie; gypsy or prog-rock; traditional American or world fusion. With a reputation as a blazing psychedelic guitarist versatile enough to touch almost all aspects of American music, Kimock continues to evolve creatively and elevate audiences worldwide.
After more than 40 years on stage, Kimock is more committed than ever to the spirit of musical diversity and diving deep into his Rock roots. Many classic tunes and tones of his youth that forged his sound and his attitude as a musician will be unearthed with the same spirit that has fed his desire to pursue an authentic relationship with the guitar since the day he realized his calling.
Dubbed "The Guitar Monk" by Relix magazine, Kimock is driven by the knowledge that there is always more to discover – that and the fact that he loves guitar too much to do anything else. Like all of us, he's sick of this pandemic and wants to come back to the stage with guns blazing. If you're a fan of Steve Kimock, you won't want to miss this side of the artist with his foot on the gas.
Steve Kimock & Friends Featuring:
Steve Kimock: Guitar, Lap Steel
Billy Goodman: Vocals, Slide Guitar (Goodman Brothers)
John Morgan Kimock: Drums
Kenny Aaronson: Bass (Bob Dylan, Billy Idol)
Mike Borowski: Keys
And more special guests TBA!
Health and Safety Guidelines
The health and safety of our patrons, vendors, volunteers, staff, and everyone attending our campus, buildings, and events is of the utmost importance to ArtsQuest and we have established a number of best practices and procedures based on guidelines from the CDC, City of Bethlehem and the Commonwealth of Pennsylvania.
Schedule
Venue Information
Musikfest Café presented by Yuengling
ArtsQuest Center
101 Founders Way
Bethlehem, PA 18015
610-297-7100
map & directions