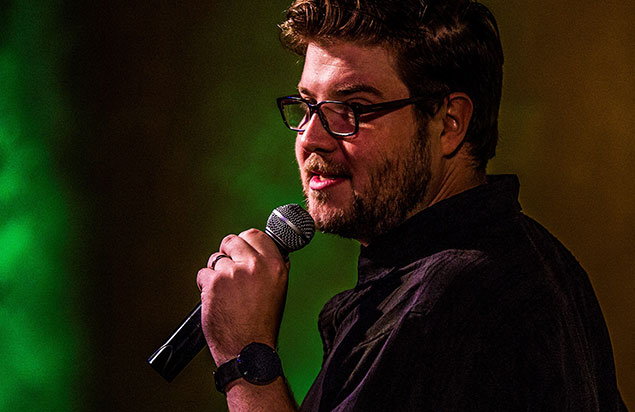 Intro to Standup with Glen Tickle
Tuesday, June 6 · view days & times
Price: $134 | $120 ArtsQuest Member
Venue: Banana Factory

Buy Tickets
Tuesdays, June 6–July 18 (Skips July 4) | 6:30–9 p.m.
Grad Show: Tuesday, July 25, 7:30pm, Visitor Center
This class is an introduction to standup comedy from both a creative and practical approach. Attendees will learn and apply the basics of joke construction, acquire useful tips for beginners, and receive individualized feedback with the goal of producing 5 minutes of material. The class will culminate with a graduation show where participants will perform their material.
Students must be 18 or older by the first day of class.
Glen Tickle is a professional comedian who regularly tours the country. He has appeared on Dry Bar Comedy, PBS, and SiriusXM.
Tickle recorded his first album (Yes, Really) and most recent special Glen Tickle Against the World Crime League at SteelStacks.
Schedule
Venue Information
Banana Factory
25 W. Third Street
Bethlehem, PA 18015
610-332-1300
map & directions