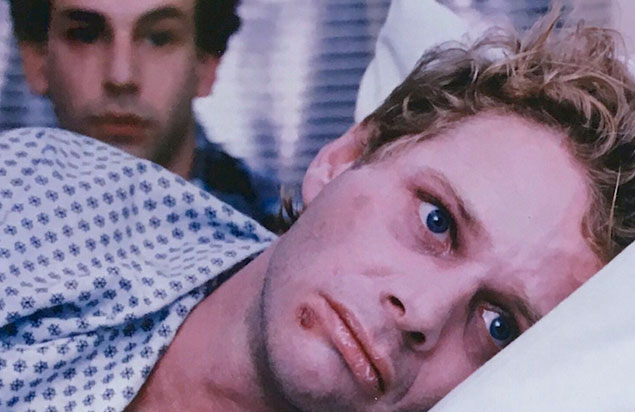 Buddies
Sunday, December 5 · view days & times
Venue: Frank Banko Alehouse Cinemas

Free Tickets
Health and Safety Guidelines
The health and safety of our patrons, vendors, volunteers, staff, and everyone attending our campus, buildings, and events is of the utmost importance to ArtsQuest and we have established a number of best practices and procedures based on guidelines from the CDC, City of Bethlehem and the Commonwealth of Pennsylvania. Please visit artsquest.org/safety to view our current health and safety guidelines.
1985 | NR | 1 hr 21 min
Directed by: Arthur J. Bressan Jr.
Starring: Geoff Edholm, David Schachter
The first feature-length drama about AIDS, Arthur J. Bressan Jr. (Gay USA) created this gay indie masterpiece in 1985, after more than a decade of making gay adult films. When 25-year-old yuppie David (David Schachter) volunteers to be a "buddy" to an AIDS patient, the community center assigns him to Robert (Geoff Edholm), a 32-year-old gay activist from California who has been abandoned by his friends and lovers. This devastating two-hander (the rest of the cast is heard only off-screen) unfolds within Robert's Manhattan hospital room; as David gazes out at the piers and rooftops of Manhattan, we hear his deftly scripted diary entries in voiceover. And as David is changed by knowing Robert, so, too, are we. In the simplicity of the story and the elegance of its unfolding, Bressan and Buddies achieve a rare perfection. It's a timeless portrayal of an entire era in gay history.
Schedule
Venue Information
Frank Banko Alehouse Cinemas
ArtsQuest Center
101 Founders Way
Bethlehem, PA 18015
610-297-7100
map & directions