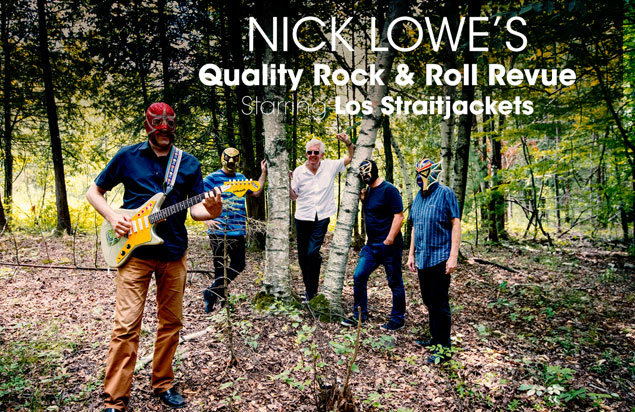 Nick Lowe's Quality Rock & Roll Revue Starring Los Straitjackets
with special guest Tommy McLain + CC Adcock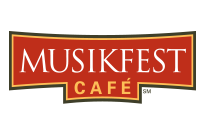 Friday, June 17 · view days & times
Price: $39-$49
Venue: Musikfest Café presented by Yuengling

Buy Tickets
HEALTH AND SAFETY GUIDELINES
Per artist management, patrons attending Nick Lowe's Quality Rock & Roll Revue starring Los Straitjackets at the Musikfest Café Presented by Yuengling on June 17, 2022, must show a full COVID-19 vaccination card along with a government issued photo I.D., or a printed copy of a negative COVID-19 test result along with a government issued photo I.D., which was obtained within 72-hours (3 days) of attending the show to gain entrance.
Doors and Dinner: 7 p.m. | Show: 8 p.m.
$10 minimum Food and Beverage for all reserved seating.
Nick Lowe
Nick Lowe has made his mark as a producer (Elvis Costello-Graham Parker-Pretenders-The Damned), songwriter of at least three songs you know by heart, short-lived career as a pop star, and a lengthy term as a musicians' musician. But in his current 'second act' as a silver-haired, tender-hearted but sharp-tongued singer-songwriter, he has no equal.
Starting with 1995?s 'The Impossible Bird' through to 2011?s 'The Old Magic,' Nick has turned out a fantastic string of albums, each one devised in his West London home, and recorded with a core of musicians who possess the same veteran savvy. Lowe brings wit and understated excellence to every performance, leading Ben Ratliff of the New York Times to describe his live show as "elegant and nearly devastating."
His new 4 song EP "Tokyo Bay" features Los Straitjackets as his backing band.
Los Straitjackets
Los Straitjackets are the leading practitioners of the lost art of the guitar instrumental. Using the music of the Ventures, The Shadows, and with Link Wray and Dick Dale as a jumping off point, the band has taken their unique, high energy brand of original rock & roll around the world. Clad in their trademark Lucha Libre Mexican wrestling masks, the "Jackets" have delivered their trademark guitar licks to 16 albums, thousands of concerts and dozens of films and TV shows.
Their most recent album "What's So Funny 'Bout Peace Love & Los Straitjackets" consists of instrumental covers of Nick Lowe Songs.
Nick Lowe and Los Straitjackets is a fully integrated show.
Schedule
Venue Information
Musikfest Café presented by Yuengling
ArtsQuest Center
101 Founders Way
Bethlehem, PA 18015
610-297-7100
map & directions