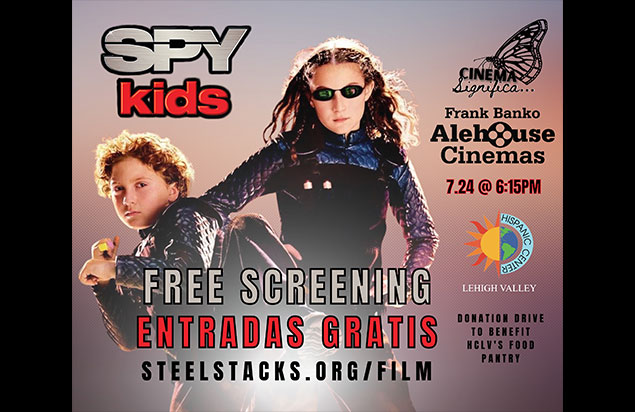 Spy Kids
Sunday, July 24 · view days & times
Venue: Frank Banko Alehouse Cinemas

Free Tickets
2001 | PG | 1 hr 28 min
Two young kids become spies in attempt to save their parents, who are ex-spies, from an evil mastermind. Armed with a bag of high tech gadgets and out-of-this world transportation, Carmen (Alexa Vega) and Juni (Daryl Sabara) will bravely jet through the air, dive under the seas and crisscross the globe in a series of thrilling adventures on a mission to save their parents ... and maybe even the world.
Curator: Alessandra Fanelli
Alessandra Fanelli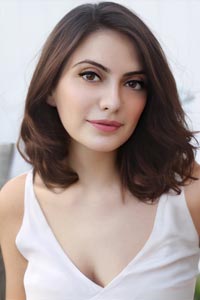 Alessandra Fanelli (she/her/hers) is an Arts Administrator and Digital Content Creator. In addition to serving non-profit theaters in the Lehigh Valley, she has also performed on stage in community theatre productions. She was previously the Box Office and Film Manager for Civic Theatre of Allentown. Alessandra graduated from West Chester University in 2016 with a Bachelor's Degree in Communication Studies, with a Minor in Italian and Concentration in Video Production and is currently pursuing her Masters in Arts Administration at Kutztown University. Alessandra spends her free time eating bagels and playing with her cat and dog, who are often mistaken for Gremlins.
Schedule
Venue Information
Frank Banko Alehouse Cinemas
ArtsQuest Center
101 Founders Way
Bethlehem, PA 18015
610-297-7100
map & directions