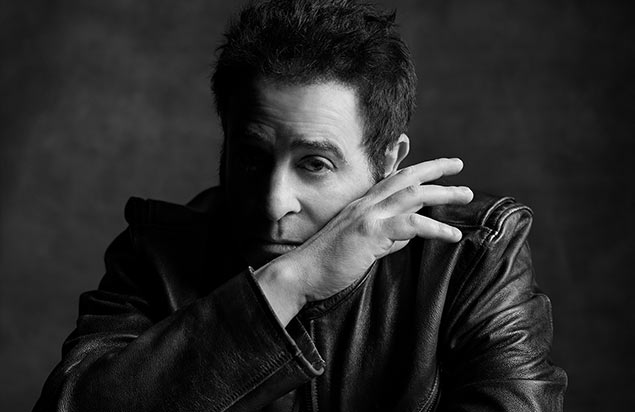 Counting Crows
with special guest Stephen Kellogg
Monday, August 8 · view days & times
Price: $29-$79 | Steel Terrace: $209
Venue: Wind Creek Steel Stage at PNC Plaza

Buy Tickets
*The Oasis Pass is an add-on upgrade and does NOT grant access to the Wind Creek Steel Stage ticketed concert
The Oasis Pass gives access to the Oasis area which includes a full cash bar, air conditioned restrooms and ONE parking pass for every TWO passes purchased. NO refunds.
Steel Terrace
Enjoy the ULTIMATE Musikfest experience! The Steel Terrace is ideal for gatherings of all sizes... Each Steel Terrace ticket includes:
A reserved seat in one of the Steel Terrace tents
An unparalleled experience featuring sensational food and an open bar
Access via separate entrance into the Wind Creek Steel Stage
Private, air-conditioned restrooms
Gates: 6 p.m. | Show: 7 p.m.
*Times subject to change
For more than two decades, the GRAMMY and Academy Award-nominated rock band Counting Crows have enchanted listeners worldwide with their intensely soulful and intricate take on timeless rock & roll. Exploding onto the music scene in 1993 with their multi-platinum breakout album, August and Everything After, the band has gone on to release seven studio albums, selling more than 20 million records worldwide, and is revered as one of the world's most pre-eminent live touring rock bands.
In October 1996, the band's double-platinum sophomore studio album, Recovering the Satellites, debuted at number one and further solidified their growing reputation as one of the leading American alternative rock bands in the world. A follow up to their early success; Counting Crows went on to release This Desert Life (1999), Hard Candy (2002), Saturday Nights & Sunday Mornings (2008), Underwater Sunshine (Or What We Did on Our Summer Vacation) (2012), Echoes of the Outlaw Roadshow (2013), and Somewhere Under Wonderland (2014.) In 2004, Counting Crows recorded the chart-topping "Accidently in Love" for the animated motion picture Shrek 2. The instant success of the track earned them an Academy Award nomination for "Best Original Song" at the 2005 Academy Awards, a Golden Globe nomination for "Best Original Song" and a GRAMMY Award nomination for "Best Song Written for a Motion Picture, Television or Other Visual Media."
In September 2014, Counting Crows released their critically acclaimed seventh studio album, Somewhere Under Wonderland, which debuted at No. 10 on the charts and was heralded by The Daily Telegraph as "… the best collection of songs since their debut." The album consisted of nine sprawling tracks around rich sonic tapestries, which yielded some of the most grandiose yet intimate songs Counting Crows had recorded to date. 2018 marked 25 years since the band's inception and sent Adam Duritz, Jim Bogios, David Bryson, Charlie Gillingham, David Immergluck, Millard Powers, and Dan Vickrey back on the road for the "25 YEARS AND COUNTING" tour.
After seven years, Adam Duritz and Counting Crows have returned with Butter Miracle: Suite One released on May 21,2021.
Partners
Media Partners
Schedule
Venue Information
Wind Creek Steel Stage at PNC Plaza
Musikfest
SteelStacks Campus (South Side)
Bethlehem, PA 18015
610-332-1300
map & directions