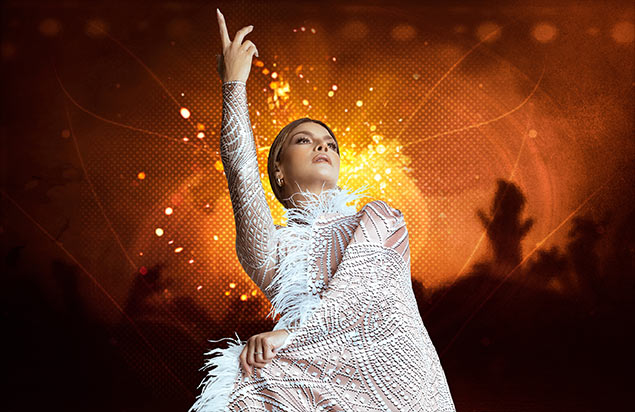 Olga Tañón
Sunday, August 14 · view days & times
Price: $25-$55 | Steel Terrace: $179
Venue: Wind Creek Steel Stage at PNC Plaza

Buy Tickets
*The Oasis Pass is an add-on upgrade and does NOT grant access to the Wind Creek Steel Stage ticketed concert
The Oasis Pass gives access to the Oasis area which includes a full cash bar, air conditioned restrooms and ONE parking pass for every TWO passes purchased. NO refunds.
Steel Terrace
Enjoy the ULTIMATE Musikfest experience! The Steel Terrace is ideal for gatherings of all sizes... Each Steel Terrace ticket includes:
A reserved seat in one of the Steel Terrace tents
An unparalleled experience featuring sensational food and an open bar
Access via separate entrance into the Wind Creek Steel Stage
Private, air-conditioned restrooms
Gates: 5 p.m. | Show: 6 p.m.
*Times subject to change
Olga Teresa Tañón Ortíz is an award-winning Puerto Rican recording artist. Throughout the course of her career, she has earned two GRAMMY awards, four Latin GRAMMY Awards and 30 Premio Lo Nuestro Awards. She has been honored by the Salón of Fame for Latin Singer-Songwriters with the "La Voz de La Musa" award and the prestigious Hispanic Award for the Arts awarded in Washington D.C. Tañón holds the record for the most top 10 hits by a female artist on Billboard Tropical Airplay. Her 14th studio album, Senderos de Amor, contains danceable and romantic styles with all the optimistic flavor that has characterized her with each of her musical proposals. The single "Así Es El Amor" with Wisin has taken her to the top of the Billboard Tropical and Latin Pop Airplay charts. Tañón is a UNICEF Goodwill Ambassador and has participated in the charity songs, "Somos El Mundo," "El Último Adiós" and "Nuestro Himno."
With special guest MakoSwing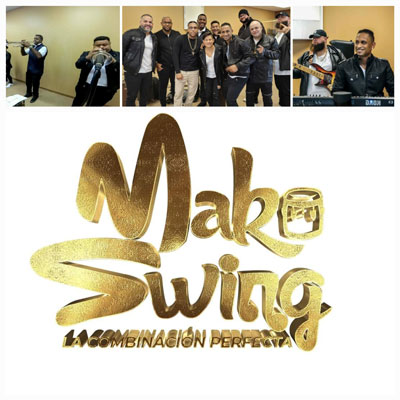 with special guest Christian Alicea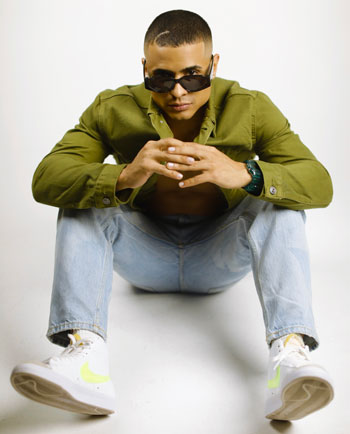 Christian Alicea is a singer originally from Puerto Rico, he was born on March 15, 1996, son of José (Ito) Bosque and Victoria Alicea Molina. He started his musical career at an early age. Even before he was born, his father already sang to him while he was still in his mother's womb.
Raised in a family of musicians, from an early age he showed an interest in art. This is how he participated in musical groups at school and, at age 11, he already toured his native country singing on different stages.
Since its inception, he has had the opportunity to be influenced by great artists such as De La Ghetto, Cosculluela, Jowell & Randy, El Gran Combo de Puerto Rico, among others.
Christian is a person who really loves music and is in the music industry for the love he has for art, thanks to his producer, he is constantly learning and motivated to continue contributing to the enrichment of the urban genre. One of his achievements has been recording alongside J Alvarez, an artist whom he respects not only for his musical quality but also for his human warmth.
The song that most represents him is El Cantante by Hector Lavoe, a song that embodies the processes that artists live and in which he has felt identified on some occasions. He nostalgically remembers his upbringing, the games with friends in Dr. Sein's Hamlet, from there he keeps his best friends and his childhood memories.
Media Partners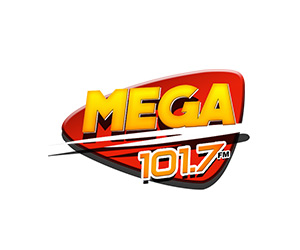 Schedule
Venue Information
Wind Creek Steel Stage at PNC Plaza
Musikfest
SteelStacks Campus (South Side)
Bethlehem, PA 18015
610-332-1300
map & directions