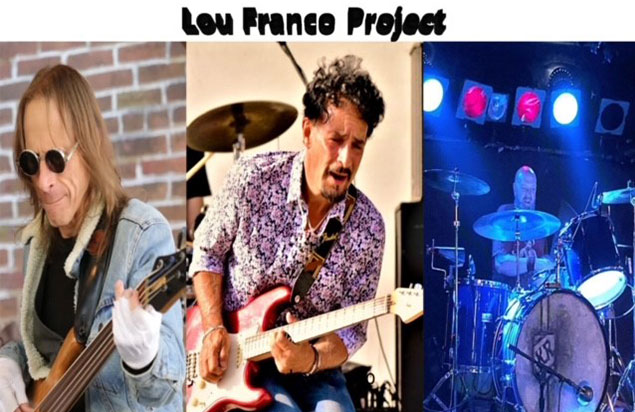 Lou Franco Project
Saturday, July 23 · view days & times
Venue: PNC Plaza

FREE
As a radio personality for over twenty years, currently with classic rock station 99.9 The Hawk (WODE-FM) for ten years, a bonafide music lover and classic rock aficionado, there's only one band that I know of that can consistently deliver the goods and that band is The Lou Franco Project! LFP is as talented and diverse as bands come. They have the musical chops to switch from genre to genre effortlessly and back again. They are primarily a power trio but in actuality, there is so much more to this band than what appears. Lou has also won numerous accolades as a guitarist.
Since each show is different and diverse, Lou and the band will be Covering classic blues and rock favorites from the likes of Jimi Hendrix, Led Zeppelin, Jeff Beck and Gary Moore this time out.
For the Blast Furnace Blues Show Lou will be joined by the incredible talents of bassist Mitch Shelly and drummer Bobby Farina.
Schedule
Venue Information
PNC Plaza
645 E. First Street
Bethlehem, PA 18015
610-332-1300
map & directions