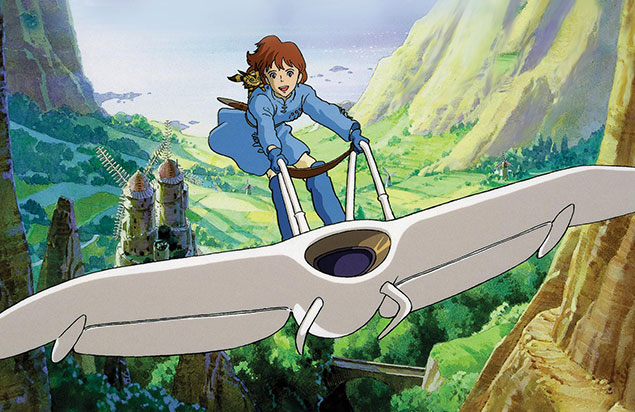 Nausicaä of the Valley of the Wind
Saturday, February 25 · view days & times
Price: $10 | $8 ages 25 and under & senior* | $7.50 ArtsQuest Member
Venue: Frank Banko Alehouse Cinemas

Buy Tickets
*Ages 25 and under & senior discounts apply at the box office only.
1984 | NR | 1 hr 57 min
Directed by: Hayao Miyazaki
Starring: Sumi Shimamoto, Mahito Tsujimura, Hisako Kyôda, Gorô Naya
A thousand years after the Seven Days of Fire destroyed civilization, warring human factions survive in a world devastated by atmospheric poisons and swarming with gigantic insects. The peaceful Valley of the Wind is nestled on the edge of the Toxic Forest and led by the courageous Princess Nausicaä, whose love of all living things leads her into terrible danger, as she fights to restore balance between humans and nature.
In Japanese with English subtitles
Schedule
Venue Information
Frank Banko Alehouse Cinemas
ArtsQuest Center
101 Founders Way
Bethlehem, PA 18015
610-297-7100
map & directions