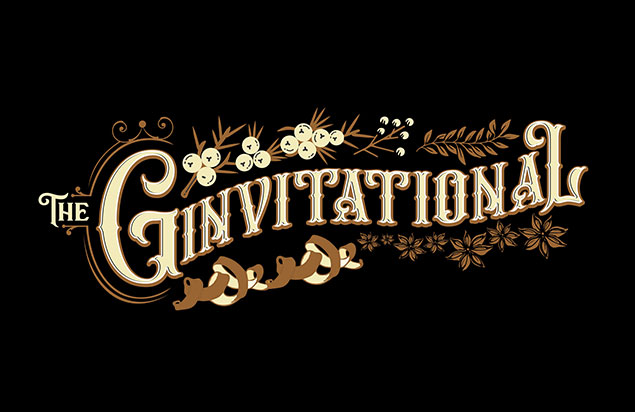 The Ginvitational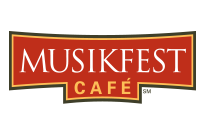 Sunday, June 4 · view days & times
Venue: Musikfest Café presented by Yuengling
12-1 p.m.: Premium Access Seminar: Chasing Cocktail Classics with Edrington
1-2 p.m.: Premium Access hour in the Musikfest Cafe
2-6 p.m.: General Admission
A new kind of spirit-tasting event, The Ginvitational is a celebration of cocktail culture featuring gin, bourbon, vodka, and much more. You will be introduced to spirits from a long list of local, national and international distillers, including the Ginvitational Premium Access Lounge sponsor Edrington, who will be featuring their No. 3 London Dry Gin.
Join Jay Nee of Juniper and Grain as he presents those spirits along with educational seminars to take your cocktail knowledge and skills to the next level for your own house party hosting. We'll also have food from some of the area's best restaurants, including The Bayou, Whiz Kids, Notch, White Orchid and Colonial Pizza & Spaghetti. And NiteLiters LLC will be spinning soul, funk, and lounge classics the whole time!
General Admission ticket holders get:
| | | | |
| --- | --- | --- | --- |
| General Admission | Feb. 16-Mar 19 | Mar 20-May 28 | May 29-June 4 |
| Price | $39 | $44 | $49 |
| ArtsQuest Member Price | $34 | $39 | $44 |
access to seminars
access to The Ginvitational from 2-6 p.m.
access to spirit samples
Premium Access ticket holders get:
| | | | |
| --- | --- | --- | --- |
| Premium Access | Feb. 16-Mar 19 | Mar 20-May 28 | May 29-June 4 |
| Price | $74 | $79 | $84 |
| ArtsQuest Member Price | $64 | $69 | $74 |
access to the Chasing Cocktail Classics seminar from Edrington, where you'll learn the histories behind the Noble Oak Rye Manhattan, the Naked Malt Whiskey Sour, the Highland Park Penicillin and the No. 3 London Dry Gin Vesper
a custom cocktail shaker can from Edrington
exclusive access to The Ginvitational from 1-2 p.m.
exclusive access to the 4th floor Edrington No. 3 London Dry Gin lounge
exclusive spirits!
Confirmed distillers and distributors:
Edrington (No. 3 London Dry Gin, Wyoming Whiskey, Noble Oak, Naked Malt)
Bello Wines
Big Spring Spirits
Black River Farms & Wardog Spirits
Caledonia Spirits
Catskill Provisions Distillery
Christmas City Spirits
County Seat Spirits LLC
Doan Distillery
Drumshanbo Gunpowder Irish Gin
Eight Oaks Distillery
Kilimanjaro Distillery, LLC
KLYR Rum LLC
Lucky Sign Spirits
Maggie's Farm
Magical Spirits
Manatawny Still Works
Oasis Wine & Spirits LLC
Philadelphia Distilling
Silverback Distillery
Social Still Distillery
St. George Spirits
Vintage Wine and Spirits
Wigle Whiskey
Educational seminars include, but will not be limited to:
Icebreaker: talking about one of your cocktail's most important ingredients, how to techniques to make clear ice at home and the science of shapes.
Syrups/Shrubs: learn how to make and utilize these ingredients to elevate your cocktail game at home. How to build more complex drinks simply.
Life of the Party: batching drinks, such as sangria and Fishhouse Punch, for entertaining large groups and how to do so in advance.
Infusions: How to add depth to base spirits and blow your guests minds away!
Gin is In: a discussion on different styles and cocktail that best highlight each style.
The Ginvitational Seminar Educators are: Lucas Heckenberger, Neil Heimsoth, Melissa Lozada, Maximilian Ur and Aindrea Williams.
Jay Nee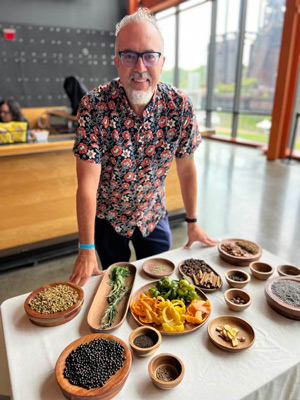 Jay Nee brings more than twenty years of beverage hospitality experience to the table. Since moving to the Lehigh Valley from New England 15 years ago, he has worked in the beverage hospitality industry in a number of roles. He helped develop one of the most interesting wine programs in the area and launched a recurring wine education night that has entertained hundred of guests. He has gone on to present more than 400 wine, beer and spirits events for thousands of guests.
Join Jay on March 30 for our French Wine Dinner!
Partners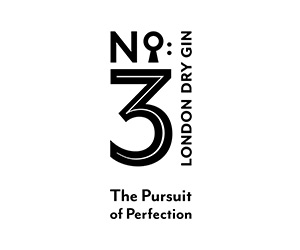 Schedule
Venue Information
Musikfest Café presented by Yuengling
ArtsQuest Center
101 Founders Way
Bethlehem, PA 18015
610-297-7100
map & directions